If death penalty returns, bishop says he'll volunteer to die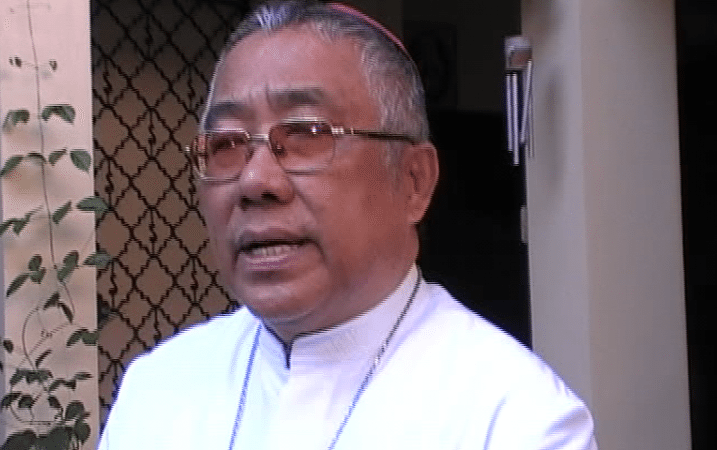 In what may be a precursor to a showdown between church and state in perhaps the most pervasively Catholic nation on earth, a Filipino bishop has said he'll take the place of condemned criminals if the country's new president reintroduces the death penalty.
Earlier this month, the Philippines elected the tough-talking, crime-busting former mayor of Davao City, Rodrigo Duterte, who's said he wants to see the country bring back capital punishment, which was abolished in 2006.
Duterte has said he hopes to apply it to a variety of "heinous" crimes, including drug offenses, rape, robbery, car theft and corruption.
Although Duterte was raised as a Catholic and educated by the Benedictines, that stance puts him on a collision course with the country's bishops, who have vowed to resist any effort to bring back the death penalty.
Archbishop Ramón Cabrera Argüelles of Lipa, located on the Filipino island of Luzon, has been especially outspoken in his criticism of the idea, even suggesting he'd volunteer to be killed in place of the condemned.
"The archbishop of Lipa will volunteer to be executed in the place of all those the government will hang," Argüelles said, speaking of himself in the third person.
"Didn't Christ do that?" he asked aloud.
Argüelles promised a full-court press by the Church in opposition to any effort to restore capital punishment.
"In the Year of Mercy, Catholics in the Philippines will be merciless," he said.
Notably, Argüelles, 71, is not generally known as among the more progressive bishops in the Philippines. Earlier this year, he urged local Catholics to boycott a Madonna concert because of what he described as her "suggestive" lifestyle and "vulgar" style of dressing.
Four years ago, Argüelles issued a similar protest over a concert by Lady Gaga.
Archbishop Oscar Valero Cruz, now retired from the Archdiocese of Lingayen-Dagupan, also threw down a gauntlet over the new president's death penalty push.
"We will certainly oppose his plan, especially the Catholic Bishops Conference of the Philippines," he said. "The Church will not take it sitting down, but will stand against the death penalty."
Bishop Ruperto Santos of Balanga likewise disagreed with Duterte's plan, which he described as akin to playing God.
"Only God has power over life," Santos said. "God gives life, and God takes life. No one should play God."
Duterte should use his influence and power to push reforms in the justice system in the country, the bishop argued, to ensure the guilty are prosecuted and punished and victims get their due.
"Life is sacred. Life is promoted, respected and protected. It is the prisons they have to reform and the justice system they have to review," Santos said.
Archbishop Socrates Villegas of Lingayen-Dagupan, the current president of the national bishops conference, has said he intends to seek a meeting with Duterte to try to persuade the president to back down from attempting to reintroduce capital punishment.
A spokesman for the bishops indicated the opposition to Duterte's plan will be fairly unanimous from the Church.
"As people of faith, we do not adhere to capital punishment because we do not have the right to judge who should live and who should die," said Father Lito Jopson, head of the bishops' communications office.
"It is not based on popularity … but rather on complete moral principles of the Catholic faith and faith demands we respect all persons' human dignity," Jopson said.
Human rights groups and the government's own Commission on Human Rights have also announced opposition to the move.
Some Catholic social justice activists believe Duterte's crime-fighting record in Davao City should be subject to critical examination, charging him with having at least condoned, and perhaps actively encouraged, vigilante-style summary executions of suspected criminals.
"I felt sad and depressed," said Father Amado Picardal of Duterte's rise to power.
A Duterte presidency is "very frightening," he said, adding that human rights groups will need to keep a close watch and document any violations in the next six years.
Almost 90 percent of the Philippines' population of 100 million is Catholic, making it the third largest Catholic nation behind Brazil and Mexico, and levels of faith and practice are exceptionally high by global standards.