New Biloxi bishop humbled, overjoyed by his appointment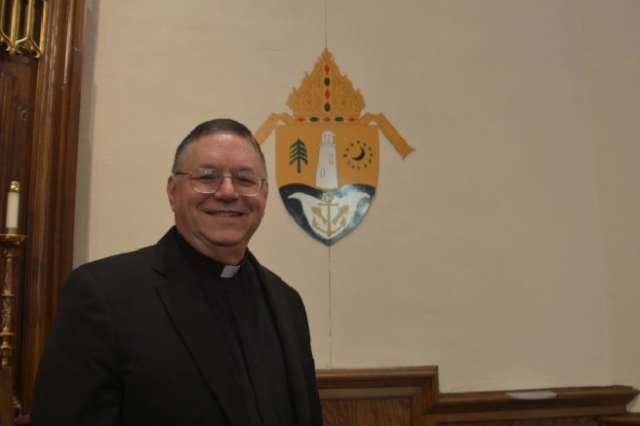 ROME – On Friday the Vatican announced that Pope Francis accepted the resignation of Bishop Roger Morin of Biloxi, and appointed Louisiana native Monsignor Louis Kihneman as his successor.
A priest of the Diocese of Corpus Christi for 39 years, Kihneman, 64, said in a December 16 press release announcing his appointment that he accepts the Holy Father's nomination with "great joy and deep humility and faith."
"I have been deeply touched by the welcome and hospitality that I have already received, especially from Bishop Morin and my brother priests," he said.
Born in Lafayette, LA on February 17, 1952, Kihneman grew up in various places along the Gulf Coast, including Corpus Christi, Texas, where he was ordained a priest on November 18, 1977.
As a son of a family from the Gulf Coast area, Kihneman said he has "fond memories of summers and summer camp as a boy in the area," and feels that in some ways "the Lord has led me full circle…back home."
The priest has held a large number of positions within the diocese over the course of his priesthood, including the Diocesan Director of Religious Education from 1978-1983.
From 1986-1993 he stayed busy as Director of Vocations, Director of Seminarians, Director of Ministry to Priests, and Director of the St. John Vianney House of Studies and Christian Leadership Vocations Program.
He has also acted as Associate Vicar for Clergy (1988-1995), Tribunal Advocate (1983-1987) and Chancellor (2013-2014).
Vicar General of the diocese since 2010, Kihneman was the 2011 recipient of the NCEA Distinguished Pastor Award in recognition of his outstanding support for Catholic Education.
"I look forward to getting to know you and growing with you in the love of Jesus Christ and together sharing that love with all our brothers and sisters," he said.
"We have a deep call to share the Word of God, the Good News with all and to bring them to Christ. I look forward to building on all the good work that has already been done. May our loving God bless us as we build up his kingdom together."
In a December 16 statement, Morin called Kihneman's appointment "a wonderful early Christmas gift from Pope Francis" for the people of the Diocese of Biloxi.
Kihneman will be ordained and installed as the Bishop of Biloxi on February 17, 2017 – his 65th birthday – at the Nativity of the Blessed Virgin Mary Cathedral in Biloxi.