Why Pope Francis must visit Finland (yeah, I said Finland!)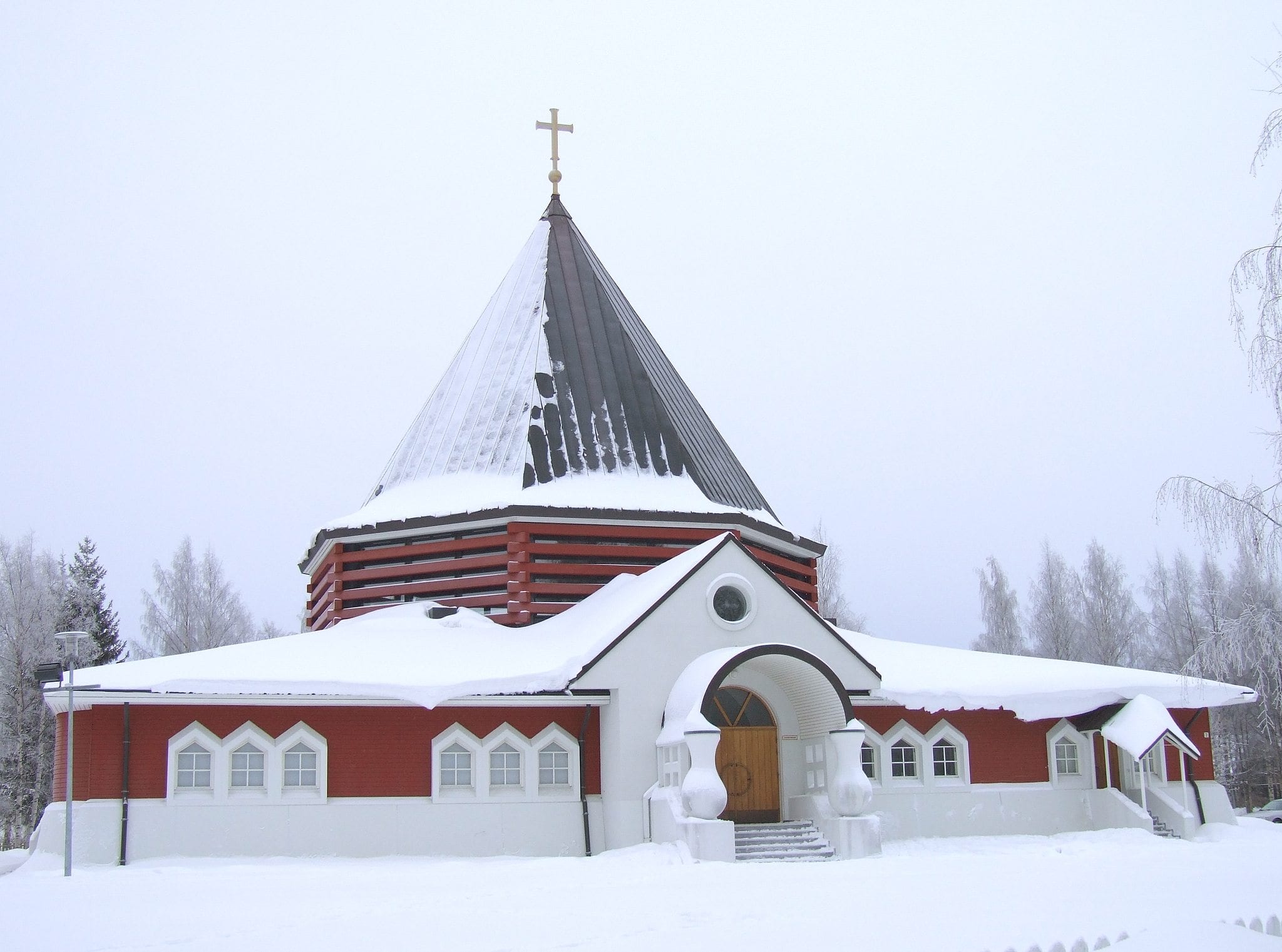 In the recent history of the Nordic countries (Denmark, Finland, Iceland, Norway and Sweden), at least from the Finnish Catholic perspective, three years stand out: 1989, 1995, and 2011.
In 1989, Pope John Paul II became the first pope ever to visit the Lutheran north, including Sweden and Finland, and he was so impressed he told the world about it in his encyclical letter on ecumenism, Ut Unum Sint.
In both 1995 and 2011, Finland beat Sweden in the Ice Hockey World Championship finals. Some call it fraternal rivalry, others an inferiority complex (we prefer not to remember either 1992 or 1998 when Sweden beat Finland), but it registered.
In any case, these are well-known realities that cannot be ignored, certainly not by a pastor who is in charge of a universal office.
It has been announced that Pope Francis will visit Sweden on October 31, 2016, for an ecumenical celebration which inaugurates a year of commemoration of the Protestant Reformation, started by Martin Luther 500 years ago.
The details of the pope's journey will be published later, but so far the itinerary does not include Finland. I can think of at least five reasons why it definitely should.
History
Omitting Finland would break both papal precedent (St. John Paul II, pray for us!) and, more innovatively, Finnish hearts. Finns love Pope Francis more than they have loved any pope in history, at least since the Reformation.
It's not possible to think that by visiting Sweden, the pope practically will have visited Finland too. The last time we were part of Sweden was 1808, and when Finland declared independence from Russia in 1917, the Holy See was among the first to recognize it.
Indeed, 2017 marks not only 500 years of Lutheranism, it also marks a hundred years of Finnish independence (not to mention the 100th anniversary of the founding of the Finnish Ecumenical Council). The Swedes don't even have a proper independence day.
Periphery
Pope Francis's program is all about going to the peripheries. Finland, the old outskirts of Sweden, is today one of the Catholic Church's true peripheries, with only 14,000 members, or 0.25 percent of the population of the country.
In comparison with the 150,000-strong Diocese of Stockholm, Finnish Catholics are a heroic "little flock" that a "universal pastor" should not afford to overlook. With only eight parishes in a country larger than Italy, Finnish Catholics might live hours away from their nearest church, and priests often need to drive extremely long distances to minister to the believers in the diaspora.
For example, a Polish priest from Tampere regularly drives 185 miles to Pietarsaari to say a bilingual Swedish-Finnish Mass to a Vietnamese community. Surprisingly to many, the Diocese of Helsinki is also poor and unable to support itself, for it receives no money from the welfare state (unlike the Lutheran and Orthodox churches, it cannot gather taxes from its members).
It is a local church well suitable for, and in great need of, the "pope of the poor".
Blessed Hemming
Pope Francis canonized the first Nordic saint since the Reformation, the Swedish Maria Elisabeth Hesselblad, on June 5th, 2016. Finland, too, has a saint awaiting canonization: Blessed Hemming of Turku, a 14th century bishop and personal friend of the famous St. Bridget of Sweden.
Hemming's canonization, already confirmed, came to naught due to the Reformation in the 16th century, and the official documents have been lost. But Finnish Catholics have taken the cause up again, and the pope has been informed of the Diocese's wishes.
Skipping some formalities, as he did with Pope John XXIII, Francis could easily set straight the record of Scandinavian sanctity and boost the Finnish Catholic profile. This would not exclude the Lutherans, either, for they explicitly wish to continue the work of the medieval Catholic Church in Finland.
Finnish Lutheranism
The four-million-strong Evangelical Lutheran Church of Finland (ELCF) is probably the world's most Catholic Lutheran church, and the Vatican's favorite Lutheran dialogue partner.
In 2005, Bishop of Helsinki Eero Huovinen, a world-class ecumenist, declared: "We Finnish Lutherans wish to be part of the Catholic Church of Christ."
Whereas the Church of Sweden has non-baptized members and marries same-sex couples, Finnish Lutherans have always been more conservative and Catholic than their western neighbors.
On the other hand, there is a strong liberal current in the ELCF, and it is losing members at record speed (down from 82 percent to 72 percent in ten years), so much so that some top theologians have speculated about a life-saving union with Rome or perhaps a Lutheran ordinariate.
After the ceremonies in Lund, a papal visit to Finland would be much more than a formality – it could really mark an important step toward full Catholic-Lutheran communion.
The Forest
Pope Francis' concern for creation resonates with the Finnish people. After all, Finns come from the forest, and about 70 percent of Finland's total land area is still covered with it.
Finnish theologians author books such as The Theology of the Forest and Let the Forest be My Church, and the author of the former (Pauliina Kainulainen) even wrote a 27-page open letter to Pope Francis (available in English online).
In January 2016, on their annual visit to Rome (a unique feature of Finnish ecumenism), the representatives of the ELCF announced to Pope Francis that instead of a traditional gift they had brought him a piece of Finnish old-growth forest near the medieval town of Porvoo.
It is actually possible that the site will develop into a place of pilgrimage. At least on October 4th, the feast day of Saint Francis, Finnish Lutherans and Catholics, led by their bishops, will travel to the papal woods by foot and bicycle for a moment of prayer.
I'm sure they would not mind going back soon with the landowner himself.
Emil Anton (born 1986) is a Finnish Catholic Ph.D. student in dogmatic theology at the University of Helsinki and author of two books. He lives in Vantaa, Finland, with his Polish wife Beata.