The pro-life old guard has lost its way and must now step aside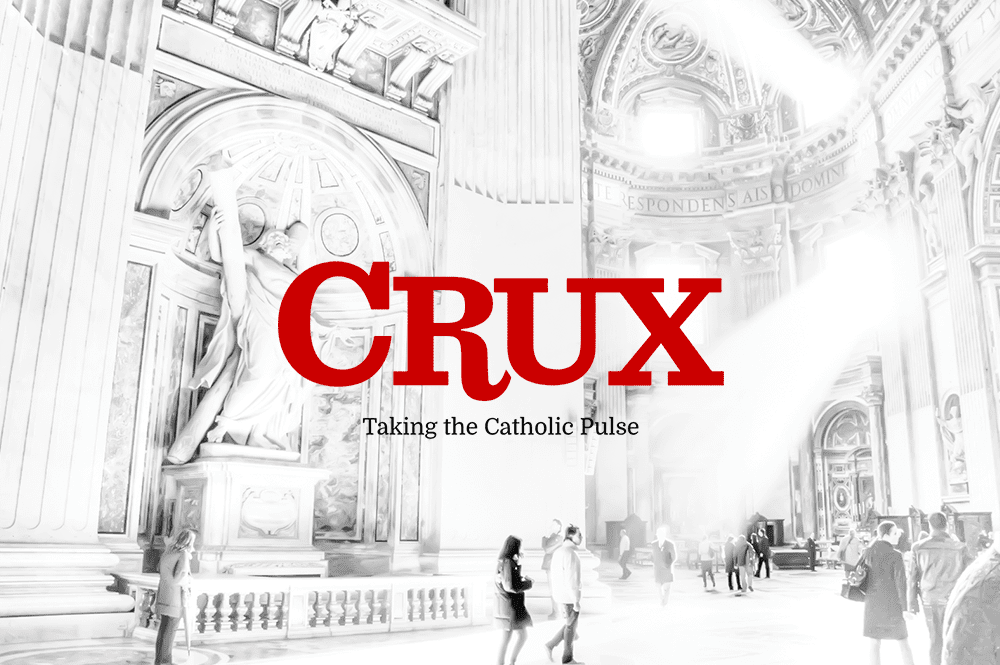 With a Trump win, pro-lifers in the U.S. now await whether the president-elect will keep his promises to the movement. But what an ugly lead-up we've had.
As Catholics, I thought we'd already reached the low point in this election season, until a now-viral Facebook video from a pro-life activist priest proved me wrong. Father Frank Pavone's spectacle of bringing out onto an altar the body of an aborted baby to encourage viewers to "vote correctly" was widely reported, provoking revulsion.
After nausea, my next reaction was to think, "This is it. This is the pro-life movement completely derailed." And it called to mind some prescient words from Pope Francis three years ago.
When the newly-elected pope gave an exclusive interview in 2013 to his brother Jesuits, one passage sent waves of consternation through many in the pro-life movement, particularly in the United States.
Describing his vision of a merciful Church that reaches out to the wounded, the pope veered into the hot-button issues that have defined the liberal-conservative dichotomy among Catholics over the past five decades.
"We cannot insist only on issues related to abortion, gay marriage and the use of contraceptive methods," he said, adding, "The teaching of the Church, for that matter, is clear and I am a son of the Church, but it is not necessary to talk about these issues all the time."
He went on:
The Church's pastoral ministry cannot be obsessed with the transmission of a disjointed multitude of doctrines to be imposed insistently. Proclamation in a missionary style focuses on the essentials, on the necessary things: this is also what fascinates and attracts more, what makes the heart burn, as it did for the disciples at Emmaus. We have to find a new balance; otherwise even the moral edifice of the Church is likely to fall like a house of cards, losing the freshness and fragrance of the Gospel. The proposal of the Gospel must be more simple, profound, radiant. It is from this proposition that the moral consequences then flow.
While the New York Times thrilled with the headline, "Pope Says Church is 'Obsessed' with Gays, Abortion and Birth Control," Catholics who had dedicated the better part of their lives to just that – defending the Church's teaching on abortion, gay marriage and contraception – stepped back with cautious qualifiers, unsettlement, and hurt. Was the Successor of Peter giving them a backhanded dismissal?
But then came the 2016 election, and Francis proved prophetic.
The most appalling moment came two days before the election, when Father Frank Pavone, national director of Priests for Life and an unabashed Trump supporter, streamed a live, 44-minute Facebook video featuring himself and the naked, intact corpse of an aborted baby on an altar.
His message? If you can't stomach this sight, vote for Trump. (Pavone is also a co-chair of Trump's Pro-Life Coalition). Towards the end of the video, Pavone prays and thanks God for the opportunity "not only to vote, but [to] influence countless others to vote, and to vote correctly." It's hard to think of any more literal, explicit way to trade the dignity of the unborn for a political prop.
Set aside the question of where he obtained these remains and what he does with them when not live-streaming on social media – or his questionable tax-exempt status, or the debate over the use of graphic images of abortion victims, or the use of a consecrated altar for a political stump speech.
If pro-lifers are okay with a Catholic priest trotting out the body of a child, arranging him for the camera like a slaughtered lamb, and then launching into a nearly hour-long, wandering tirade against the Democratic party before chirpily telling viewers to "go out there and get more votes" – then truly, theirs is a house of cards built on yet another ideology where the ends justify the means.
(To be fair, the Diocese of Amarillo, in which Pavone is incardinated, issued a strongly worded statement against his actions and said an investigation is underway).
Is Pavone representative of the established pro-life movement that signed their names to Trump's campaign and mobilized countless others to vote Trump, in hopes of ending abortion? I hope to God he's not, and after watching part of his "election victory" video posted Wednesday, in which he triumphantly tells his webcam, "We have nothing to be ashamed of," I truly question his state of mind.
I'm a JPII Generation Catholic who spent weekends in college praying outside abortion clinics, froze in D.C. Januaries to march for life, and studied theology at one of the most unapologetically pro-life universities in the country. And when I look at the pro-life movement that was so formative for my childhood and college years, I see the old guard that has lost its way.
I see men and women like Pavone who rally voters (and donors) for Trump with visions of John Paul II's culture of life, yet, so far, exhibit radio silence when they could defend the dignity of this poor child, tell him to lay this body to rest. The façade has lost credibility with me, with so many of my pro-life peers, and certainly with non-believers who see stunts like Pavone's for what they are: perversion masquerading as the moral high road.
Pope Francis used the analogy of a house of cards to describe the problem of allowing the Church's moral teachings to overtake our love of the very Gospel that gives them life. Watching the few segments of Pavone's video I was able to stomach, I saw a more literal image before me: the turning of the unborn child into an idol on the altar.
The thousands of comments left on Pavone's Facebook post are mostly either Catholics horrified by his approach – he tells them tersely to "wake up," while his supporters label them "liberals" – or his fan base cheering him on. On one hand, revulsion; on the other, self-congratulatory accolades.
Nowhere in sight are the words, "what fascinates and attracts more," "what makes the heart burn," "the freshness and fragrance of the Gospel."
If this is the self-portrait of the established pro-life movement in America, then its future looks grim indeed.
(Elizabeth Hansen is a freelance writer and mother of three from Connecticut. A graduate from the Franciscan University of Steubenville, she recently discovered The New Pro-Life Movement, and is glad to be home. This article has been slightly updated since it was published this morning.)