Corpus Christi is a hopeful, joy-filled celebration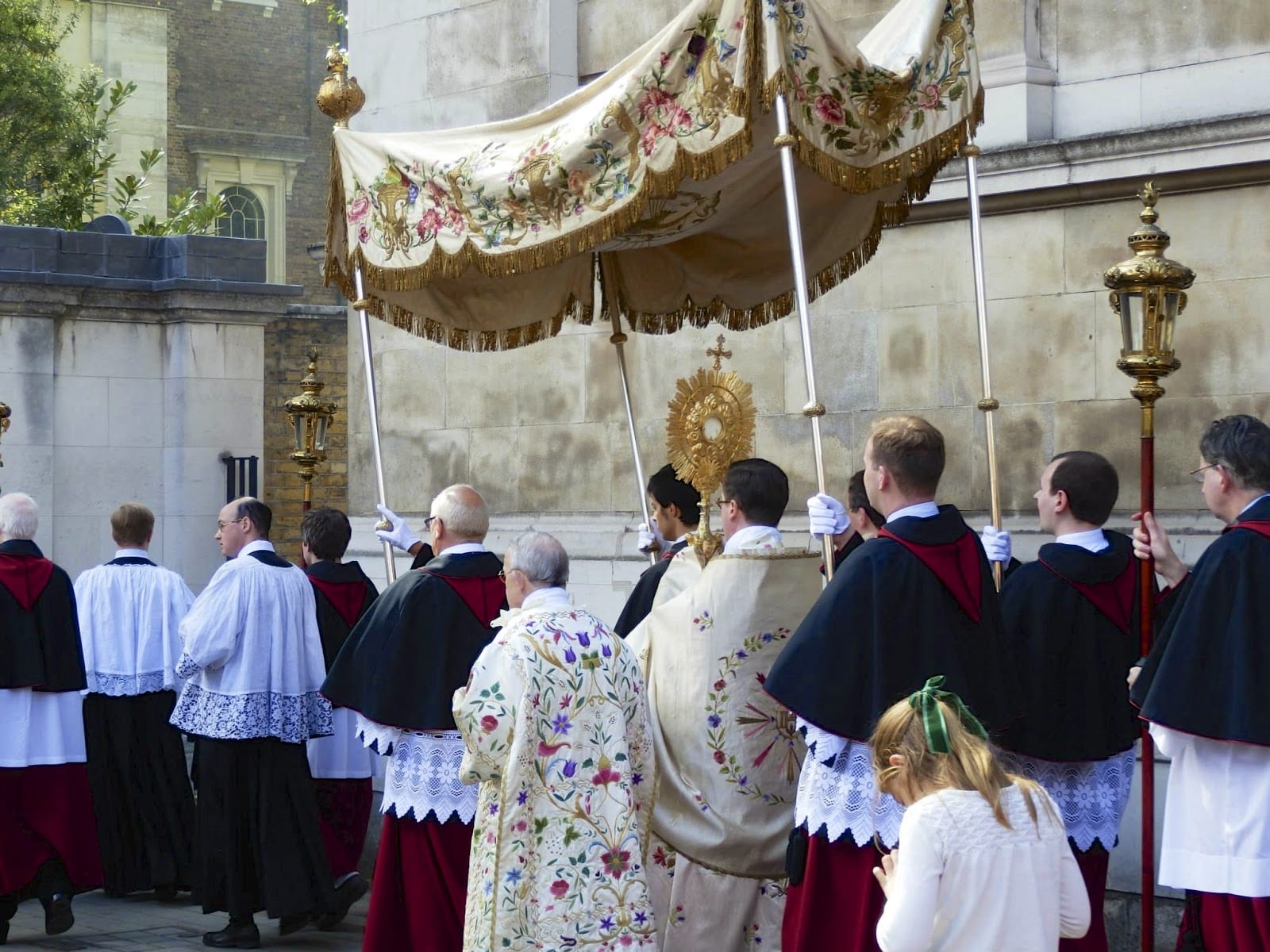 Today is the festive holy day of the Body and Blood of Jesus Christ, commonly referred to by the Latin title, Corpus Christi. On this high feast day, many spiritual experiences and pastoral encounters come to mind. The tremendous mystery of Jesus Christ's presence among us in the Eucharist is a time of overwhelming grace for the human family. Many unexpected miracles or unmerited divine favors are poured out among believers and people of good will.
Corpus Christi is a solemnity known for its exuberance and jubilation as its draws humanity's attention to the reality of God's presence among us and of our communion with one another, both in life and in death.
Case in point: A few years ago, I was ministering to a middle-aged woman who had lost her mother. The two were not just mother and daughter, but best of friends. The older woman had fought cancer many years ago and was in remission.
The cancer came back, however, and was far more aggressive. The mother fought bravely but the disease soon took her life. The younger woman was devastated by the death and seemed inconsolable.  She would come to Mass and sob throughout the liturgy. She mourned so deeply that her emotional stability appeared at times to be in serious question.
Then one day, after Mass, the woman approached me. I could tell she had been crying, but something was different. As she began to speak, she was smiling. I had not seen her smile in several months.
She asked me, "Father, do you know we pray for the dead at every Mass?" I thought it was a peculiar question to ask a priest, but I figured her current state and gently replied, "Yes, it's an important part of our belief in the Resurrection."
She was elated and shared with me, "Father, everything is going to be all right. At Mass today, I felt my mother's presence. I know she's still with me." She started crying again, but obviously very different tears. Now they were tears of peace and joy. She gave me a hug and I knew that her much-needed healing was beginning.
This woman experienced one of the great realities of the Eucharist and one of the pressing truths stressed by the Corpus Christi celebration, namely, that believers are united to one another in all things, even past death and into the afterlife.
It's no coincidence that Corpus Christi is the Sunday after Holy Trinity Sunday. As believers worship the Divine Family of Father, Son, and Holy Spirit, and this unity of God within himself, Corpus Christi makes for a good sequel and an important transition from God to humanity. As God holds with communion within himself, so he desires to have this union with us and see us share it with one another.
The communion we are called to have with God and with each other is a powerful reality that can help us crown any joy and persevere through any suffering or tribulation. The knowledge of God's presence with us and the active help of his grace, and the awareness of our communion with one another, can heal a hurting soul, mend a broken heart, reconcile relationships, invigorate hope, grant glimpses into eternity, and bring peace to any situation that wants it.
Without question, such unity is a life-changing impetus to love deeply, forgive generously, serve selflessly, to be happy consistently, and to walk tenderly with God and our neighbor amidst the twists and turns of this life and into the joys of the afterlife.
The Eucharist, the living presence of God among us, is a constant "source and summit" of this far-reaching communion. It is also a food and nourishment to this union (hence the term "Holy Communion" when someone receives the Eucharist), as well as a reliable path to the perfection and eternal expression of this unity in the afterlife.
It is a true comfort to the believer as she prepares to die and bid a temporal farewell to her loved ones (and they to her) to receive her last Holy Communion, called Viaticum (the word literally meaning food "for the way"). What an eternal experience for the believer in that last moment on earth to see her life change, not end, and to watch her union with her loved ones expand and flourish in eternity.
And, what a solace for her loved ones on earth to also receive the Eucharist and to be fed in their awareness that their loved one is still with them while also sharing in a kingdom of peace and everlasting joy.
These are some of the truths remembered and experienced on Corpus Christi. In view of them, we can see why the solemnity is such a lively, surprising, hope-filled, and jubilant celebration.