To reach the peripheries, follow Katharine Drexel there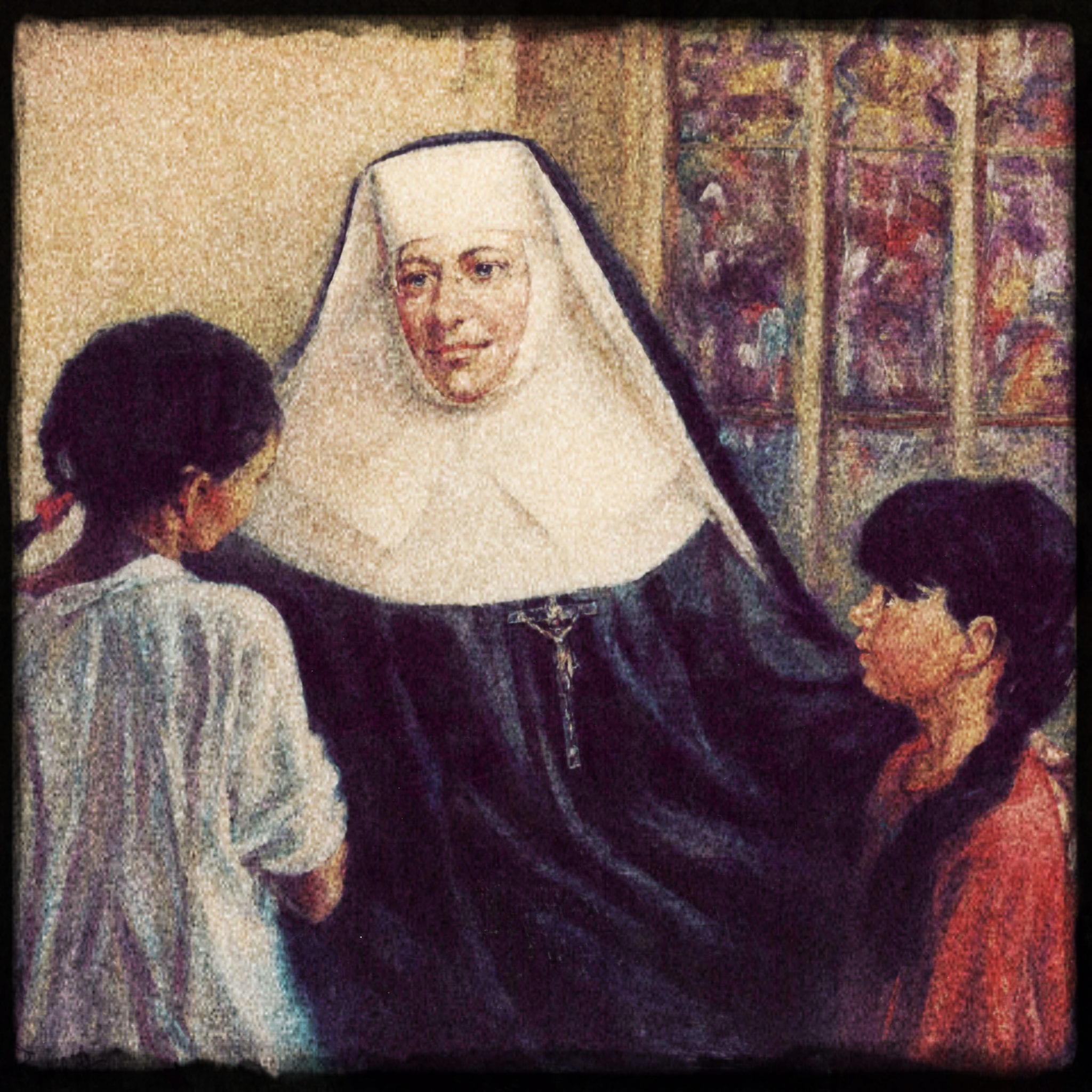 Pope Francis continues to draw attention to the peripheries. As he prepares for his apostolic journey to Colombia, it's been announced that his schedule will include a visit to Cartagena, the notorious former slave port. The pope's visit will highlight historical injustices while also serving as an opportunity for the pontiff to expose and denounce current sufferings, inequalities, and corruption.
The pope relies not only on his own Christian witness to correct and heal these abuses to human dignity, but also on the strength of his teachings to motivate others to act. He reminds believers of the call of the Lord Jesus to go to the peripheries and to be the hearts and hands of love and mercy.
This summons is not an easy one, especially to many Western believers and Christian communities who are outside of Latin America. Many have become comfortable in a certain blend and flow of Christianity that has ignored the peripheries, justified such negligence by a redefinition of justice and charity, and choose not to get dirty or be around unsightly people who are in need and compel us to give spiritual and material help.
And while this stagnation is indicative of many, it's not within the Christian tradition, nor is it a mark of the holy ones within the Church's narrative.
Admittedly, the peripheries can seem daunting. In the face of a call that can seem overwhelming, what can believers do?
As a source of conviction and inspiration, we can look at how others have done it. And then we can discern and assess what we can do and how we can go to the peripheries and serve the forgotten and marginalized along with the Lord Jesus.
And so let's look at one saint, who was a dynamic and zealous apostle to the peripheries in the United States. We can turn to St. Katharine Drexel.
St. Katharine was born in 1858 to wealthy parents who were of deep faith and generosity. She was raised by her stepmother who taught Katharine the importance of compassion and kindness. As a young woman, she cared for her beloved stepmother through a three-year terminal illness.
Through this experience, along with her reading and travels, Katharine came to see and understand the plight of many people, especially those with no voice or advocate. She sought a remedy and a source of help to people in their struggles.
Like many people today, Katharine wanted someone else to do the work. She offered Pope Leo XIII financial assistance to send missionaries to the African-American and Native American peoples of the United States. The aged pope, however, challenged her to do it. He told Katharine that she should be such a missionary.
After some reflection, she accepted the call. As the sole heiress to her late father, Katharine received a sizable inheritance. It was approximately $20 million at the time, which would measure in excess of $200 million today. Katharine was one of the wealthiest people in the United States and could have done anything she wanted.
She chose to go to these peripheries, and donated her entire inheritance to the care and help of those in poverty and need. In addition, she founded the Sisters of the Blessed Sacrament in 1891, and stressed the importance of prayer and the holy Eucharist in the efforts to serve and assist those in need.
The saint traveled extensively throughout the United States and labored with love to change societal views of discrimination and to empower those in the peripheries.
By 1942, she saw the establishment of 40 mission centers, 23 rural schools, 50 Native American centers, and the creation of Xavier University in New Orleans, which was the first university for African-Americans in the United States. Incidentally, Mother Drexel was the founding president of the university in 1915, which made her a university president before women had the legal right to vote in the United States.
Mother Drexel believed in the dignity of each human person, and saw all people as children of God. She lovingly sought to be an instrument of peace: to combat racism, enlighten ignorance, expose violence and heal poverty. She frequently told the sisters, "We must attract with joy."
At age 77, Mother Drexel suffered a serious heart attack. For almost 20 years afterward, her health forced her to live a quiet life of prayer and counsel. She would not surrender to self-pity or envy. She would admonish and encourage the sisters of her Order to continue the work in the peripheries and among those who were suffering or in need.
In 1955, at the age of 96, Mother Drexel passed from this life to the next. Her life is a legacy of apostolic zeal to the peripheries and service to those who are neglected and have no voice.
In truth, few of us will be able to measure to the heights of Katharine Drexel, but all of us can be inspired by her and labor to do something. Each of us can look at our lives – not passing the buck to someone else – and ask what we can do. This question drove Saint Katharine throughout her life and it can drive each of us in our own lives and in our service to others.