Christ the King adds important perspective on Thanksgiving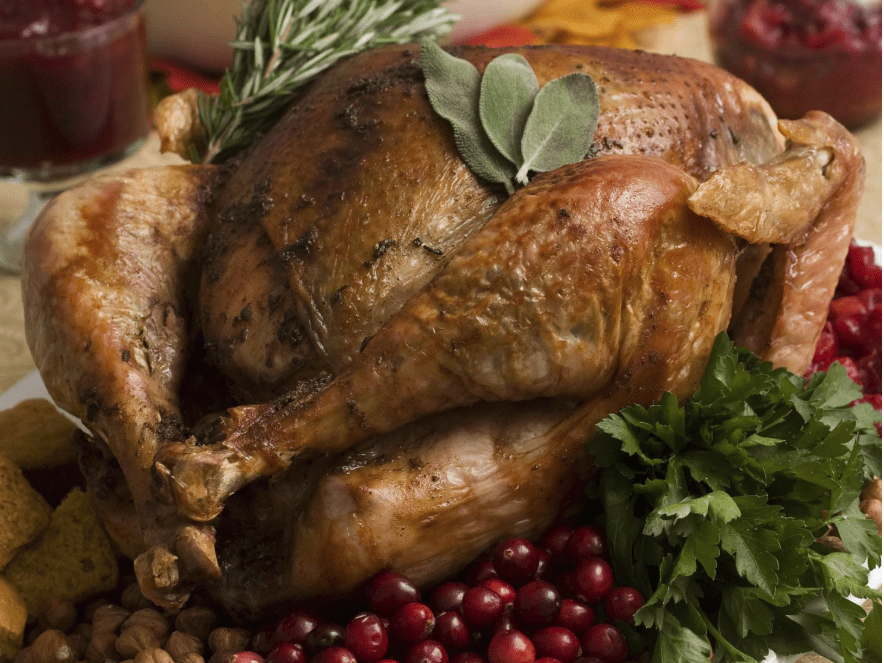 This weekend, we see two separate and diverse traditions merge and emphasize a shared message. The American holiday of Thanksgiving and the Catholic solemnity of Christ the King will both be in the air this weekend, and both of them share a core belief, namely, we are not the masters of our own fates. We are indebted to others.
The grand American holiday of Thanksgiving, with its turkeys, family gatherings, prayers, and stories of the Puritans, gives us a cause for joy. The holiday also flies in the face of a newer, rapidly-growing, belief in Western culture. Due in large part to both material comfort and a neglect of virtue and spiritual growth, the West is becoming increasingly dominated by a toxic sense of entitlement.
Entitlement is a pernicious spirit that convinces us we are undeservingly owed privileges, blessings, rewards, and some type of special treatment above – and in spite of – our neighbor. Entitlement turns our friends into threatening competitors and makes merit-based acknowledgments a joke that should be laughed at and discarded.
The person who is possessed by entitlement recreates reality. Objective standards, or even common sense or common decency, are dismissed as repressive or inapplicable. Everything is forced to focus on the individual. Everything is to be given without the expectations of work or quality. Precedence and deference are shunned as antiquated as entitlement takes over and the person quickly becomes a world unto themselves.
In contrast to such an isolating and dark spirit, Thanksgiving calls us to humble ourselves and give thanks to our Creator, our mentors, and to our loved ones. On this holiday weekend, we place ourselves back within a community, which has elders, hierarchy, customs, and symbols of respect.
Each of these put us in our place. They lead us away from the lust of power and vainglory. They guide us into a sincere appreciation for what we have and remind us of the debt we owe to God, our country, our family and to our mentors.
Also during this weekend, the liturgical year of the Church observes the high feast of Christ the King. It might seem odd or stretched, but the feast day shares a common message with Thanksgiving.
In the cycle of biblical readings, Christ the King marks the end of one cycle and the near beginning of another. As a community of believers, we move from Saint Mark's Gospel into Saint Luke's Gospel. With one cycle coming to an end, the Church rightly gives us a special holy day to mark the transition.
In having Christ the King in this chronology, the Church reminds all Christians that Jesus Christ is the Lord of history, as he is the fullness of time and the principal person of history itself. This declaration is one of the radical beliefs of the Christian disciple.
In proclaiming that Christ is King or, in another way, that Jesus Christ is Lord, Christians recognize their place in his kingdom. This acknowledgement brings with it the humble realization that no one, other than Christ, is the center of the universe. Believers readily admit this personal location in terms of God and neighbor and, therefore, spiritually displace any sense of entitlement. In declaring Christ as King, we are in a position that encourages humility and gratitude.
This co-mingling of a single Thanksgiving and Christ the King message is particularly supported by the encounter of the Lord with ten lepers.
The account is given in Saint Luke's Gospel. The Lord Jesus was on his way to Jerusalem along the border of Galilee and Samaria. At one village, ten lepers stood at a distance, crying out: "Jesus, Master, have pity on us!"
The Lord tells them to go and show themselves to the priests. On their way, they are cleansed. Of the ten, only one returns to Jesus. We are told: "One of them, when he saw he was healed, came back, praising God in a loud voice. He threw himself at Jesus' feet and thanked him—and he was a Samaritan."
The Lord recognizes the Samaritan and asks a series of questions: "Were not all ten cleansed? Where are the other nine? Has no one returned to give praise to God except this foreigner?"
In this exchange, the Lord Jesus makes it clear that those who receive healing, and especially those who follow him, must be people of gratitude. We do not heal ourselves. We do not have the power. We are not entitled to a healing, or to any grace given by God. When given, a healing – or any other divine gift – is unmerited on our part. It is freely given by another.
And so, from different traditions and for different reasons, Thanksgiving and Christ the King offer us all the same message: We are not the sole authors of our lives. We are at our best when we acknowledge how much we need God and our neighbor. In summary, we shine our brightest when we are humble and grateful.