Transformation of Iraqi village a warning about anti-Christian tides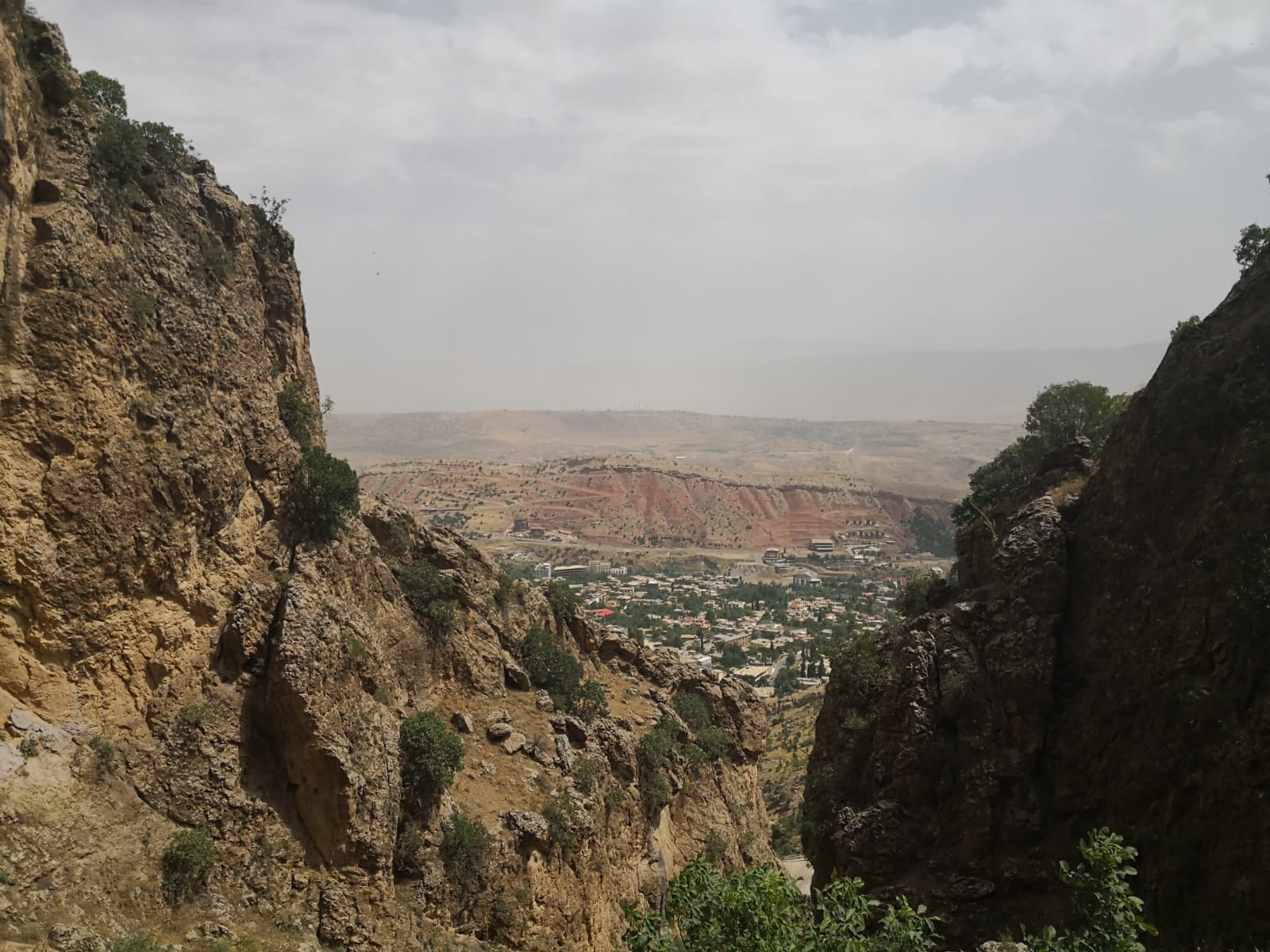 SHAQLAWA, Iraq — Heroic efforts are underway to guarantee the continued presence of Christianity in Iraq, particularly on the northern Nineveh Plains, a land dotted with monasteries built in the fifth, sixth and seventh centuries.
Not far from the Plains, located on both sides of the border dividing Iraq from Kurdish-held territories, stands the city of Shaqlawa. It serves as a reminder of what awaits if the waves of anti-Christian hostility that often crest here, some covert and some brutally in-your-face, don't recede soon.
Once a city where Christians, Muslims and Jews lived together in peace, Shaqlawa, located some 20 miles from Erbil, the capital of the Kurdistan region, today has 10,000 Muslim families and fewer than 200 Christian ones.
There are no Jewish families left, and Christians continue to move out at a pace of 10 families a year, as they're no longer able to resist bans on opening stores and owning businesses.
Among the Christian families left is that of Father Samir Sheer, a Chaldean Catholic priest who was ordained five years ago and who currently lives in Ankawa, the Christian quarter of Erbil.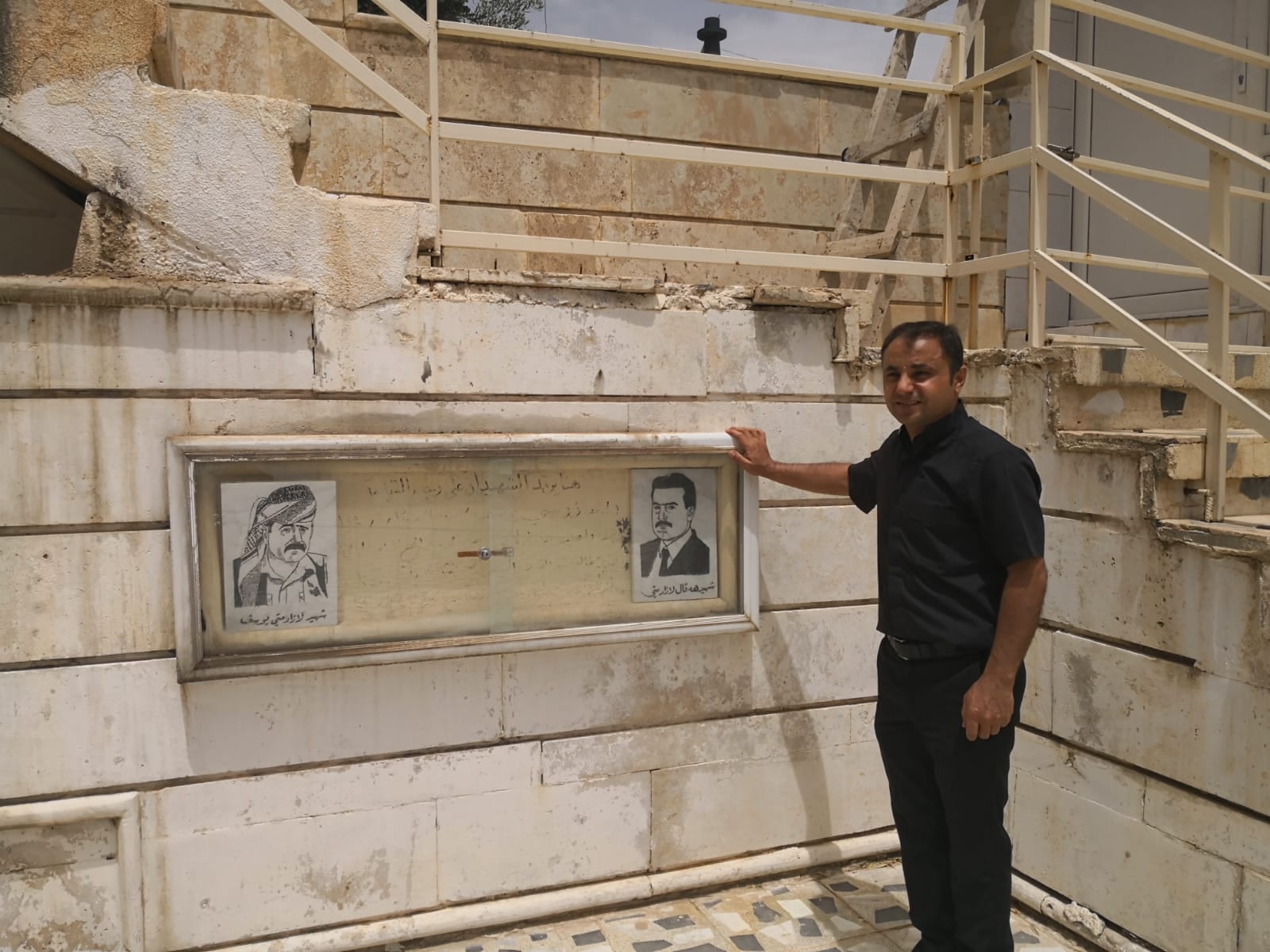 "We have many Muslims in Shaqlawa who have the same ideas of [Islamic terrorist group] ISIS," Sheer told Crux on Thursday. "They hate us. Not all of them, because I have many Muslim friends, but the big majority doesn't like us."
In addition, he's convinced — due, he says, to personal experience — that if an Imam points his finger at a Christian, calls him an "infidel" and asks his followers to kill him, "they will [do it], no questions asked."
In 1997, a friend of Sheer, Havel Lazar, and his father, Lazar Mati, were killed by a mob of 200 angry Muslim Kurds. They were taunted, tortured and butchered, and their bodies were cut into pieces and thrown in the garden of a Christian family.
Allegedly, the Muslim Kurds killed them because the sister of Sheer's friend wanted to marry a Muslim man, though the priest suspects the fact that Lazar Mati had gotten a position at the local government office also contributed.
Their crimes were never investigated, and today they're honored on the grounds of a parish that belongs to the only Catholic church in town. The violence against this father and son, Sheer said, began after an Imam accused them of being infidels and called for their murder.
Masoud Barzani, at the time leader of the Kurdistan Democratic Party and eventually the president of the Kurdistan Region for over 12 years, went to Shaqlawa at the time and promised to stop the growing violence against Christians, who were victims of burglaries and arson, yet nothing was done.
According to Sheer, Muslims would come into a house of a Christian family and claim it as their own, forcing them to leave.
Sheer cannot pin down when the demographic equation turned against Christians, but he does remember the violence from when he was just a young boy. On his way to the Monastery of St. Raban Boya, built in the fourth century, he would pass a Christian cemetery and see teens his age destroying the tombs. Though that no longer happens, everything else seems to have deteriorated for the dwindling Christian community.
Quite literally a hole-in-the-wall overlooking the valley of Safeen Mountain, opposite to Shaqlawa, the monastery has been a pilgrimage place for Chaldean Catholics for centuries, as it's the final resting place for the saint, who locals swear baptized a pagan prince.
Christians go up the mountain, something that can take up to an hour when the line of pilgrims reaches from the bottom to the top, in order to ask for a grace and to give thanks. Many moons ago, Sheer's parents took one of their eight children up the hill: she was severely ill, and as far as the family is concerned, that pilgrimage saved her life.
Sheer's "mama," Saliha, has more of a recollection of when things got progressively worse for them, and that's after the 1950s and 1960s, when Christians ceased to be a majority.
"Today there are some peaceful interactions between Christians and Muslims," she said. "Face to face all is good, but if an Imam calls a person an infidel, it all changes."
The Sheer family is today divided between Shaqlawa and Ankawa. Saliha and three of her daughters, including one who has a learning disability, are all still in their hometown. Her husband died less than 40 days ago, so when Crux visited their home the women were still wearing black in a sign of mourning.
The rest of the siblings are in Ankawa. One of the brothers tried to go to Germany, but his visa paperwork was rejected on the grounds that there's "no persecution" in Erbil.
Sheer disagrees, and cites the fact that Iraqi and Kurdish history books used in schools ignore the first six centuries AD, during which Christians gained a significant presence in Iraq, pretending that they aren't one of the oldest continuous Christian communities in the world.
But not all hope is lost for the estimated 300,000 Christians left in Iraq (down significantly from the 1.5 million before the 2003 U.S. invasion.)
Seeing the reality of Shaqlawa makes the ongoing "Nineveh Plains Reconstruction Project" to rebuild the villages decimated by ISIS, with financial backing from the government of Hungary and Catholic charities such as Aid to the Church in Need and the Knights of Columbus, all the more urgent.
(The Knights of Columbus are a principal partner of Crux.)
All three have invested millions to rebuild thousands of homes, which has allowed Christians who remained in Iraq after ISIS threatened to kill them to go back home.
But for the project's success to last, locals say a cultural change will be needed.
According to Sheer, Christians who've remained in Iraq and are actively trying to stay, instead of waiting for a visa to go to Germany or Australia, are "living in fear."
"This is our country. This is why we want to stay. I lived in Italy for three years, studying at a pontifical institute," he said. "I was always a foreigner there. I might be a second-class citizen here, but I'm not a stranger."