Loyal to the faith, unhappy with the Mass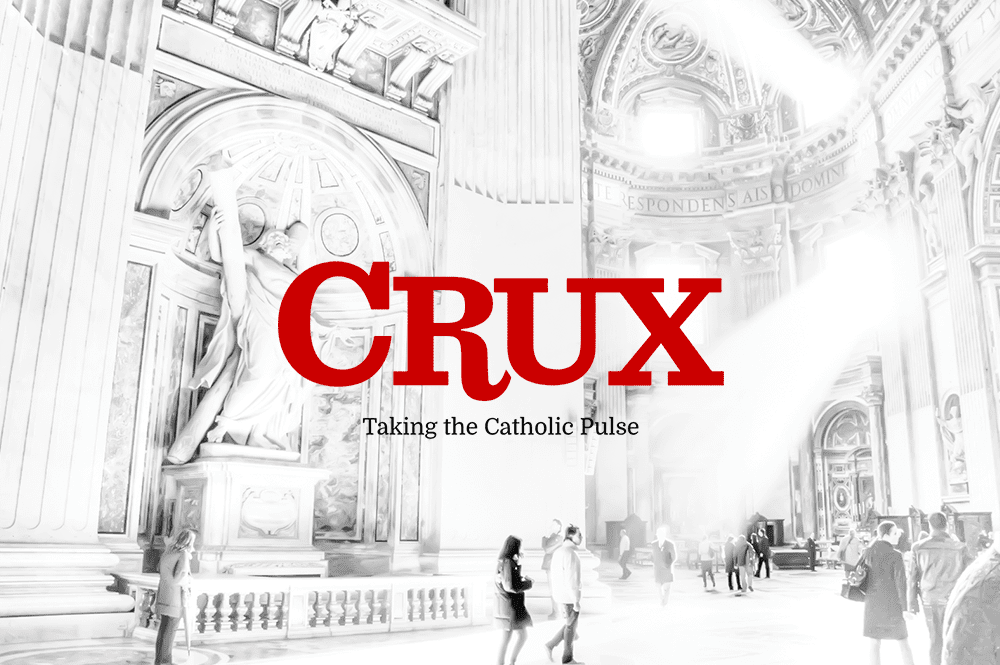 Lauren DiLeo Smith is a 32-year-old New Orleans lawyer, realtor, wife, mother of a 7-month-old, and a Catholic-educated cradle Catholic who's kept her faith, but struggles to stay in the pews.
"I definitely have some issues with a lot of the doctrines and politics of the Church," she says — particularly how the Church treats gays and women. She doesn't want her son growing up in a Church that says only straight men are fully worthy.
"And as wonderful as the pope is and as humble as he is, I'm disappointed that he hasn't made any changes," she says.
Carolyn Gomer Mackinnon is a 35-year-old 5th grade teacher who's studying for a master's degree and raising two children, 9 and 3, with her husband in a suburb south of Boston. She, too, is a Catholic-educated cradle Catholic who's kept her faith and prays regularly. But she goes to Mass irregularly. Her problem is not Church politics. It's weighing the value of getting "everybody up and out the door" on one of the only days the family can relax vs. the spiritual nourishment she receives from taking the trouble. Too often, that nourishment is missing.
Mass becomes "one more thing I have to do," she says. Even at the family Mass, "it's stressful trying to control the kids. And if it's a bad day, it's really embarrassing. My family Mass does have coffee and donuts, and I can bribe the kids with that," she laughs, "and that helps."
Yet at the end of Mass, even given "the uplift from Communion," Mackinnon says, the experience moves her and deepens her faith only about half the time. And when she thinks of the "spiritually uplifting moments" she's enjoyed of late, most are not in the pews but in nature, with her husband and kids or when she simply feels gratitude for all she's received.
Lauren Smith and Carolyn Mackinnon are almost perfectly in sync with what 1,014 other Catholic parents, aged 25 to 45, told the Center for Applied Research in the Apostolate, affiliated with Georgetown University, in a new study of their worship life. Holy Cross Family Ministries released it just in time for Pope Francis' family summit in Philadelphia and for this week's bishops synod on the family in Rome.
Some of its conclusions:
Nearly half (49 percent) of young Catholic parents consider their faith either the most important or one of the most important parts of their lives. Yet nearly two-thirds (63 percent) attend Mass no more than twice a month and nearly a quarter (22 percent) rarely or never attend.
More than 8 in 10 parents say it is "somewhat" or "very" important for their children to celebrate the sacraments of Communion and confirmation. Yet more than two-thirds (68 percent) do not have their children enrolled in formal Catholic religious education.
Still, they're very likely to believe in their Church, its sacraments, and to pray. Fifty-nine percent say they pray at least once a week, and another 10 percent pray almost every week. And they say prayer is essential to their faith life.
So what does this mean? Apparently, there's a real hunger for the Catholic faith, an attraction to prayer and the sacraments and the Gospel message. But there's unhappiness with some Church teachings and major dissatisfaction with the main event of Catholic life, the Mass.
One Catholic, who did not want to trash his parish, says he finds more sustenance these days sneaking off to the old Latin Mass. This isn't because he's a traditionalist, but because of its quiet and almost mystical aesthetic: lots of bells, lots of incense, no "awful" hymns badly sung but gorgeous Latin chants instead. Bad music — and bad singers leading the singing — was a frequent young Catholic complaint. One complainer, understanding how superficial that sounds, told me that bad music for him turns what's supposed to be a sacred time into a cringing endurance test. It's downright embarrassing when the cringeworthiness takes place at a Catholic funeral and he's surrounded by non-Catholic friends.
Still other young Catholics complain about what Pope Francis himself cited in "The Joy of the Gospel": the sometimes-poor quality, unwelcome tone, and irrelevance of too many homilies.
Mackinnon says she has felt uncomfortable listening to homilies "that make me feel guilty about things that I'm doing or not doing."
This past Sunday's Gospel was Mark's on divorce: "Therefore what God has joined together, no human being must separate." This clearly is a tough one for divorced parishioners and their children. But the happily married Lauren Smith had been hoping for a sermon on the beauty and importance of marriage, or on ways faith can strengthen a marriage. Something inspiring or at least sustaining. Instead, she says, she heard a sermon about excluding from Catholic marriages "people who want the more secular aspects of a Catholic wedding like dancing down the aisle to a certain song or having their wedding outside or wanting pets as ring bearers.
"That's what the homily was about," she says. "Why?"
This all raises the question of how much any softening or even doctrinal changes coming out of this synod may matter when millennial and Gen-X Catholics say the Mass has become almost an afterthought in their faith life.
The Rev. David Guffey of Holy Family Ministries says he understands there's an issue here. "We need to be asking if preaching is helping people connect the word of God with their concerns. And are we giving them the spiritual resources that will feed them in difficult times as well as in times they feel more joyful?"
One avenue to bring young Catholics home: other opportunities for worship. Retreats, days of prayer, family potlucks, or parish events where children go to one place while parents stay in another to share their experience of faith. This most recent study found that young Catholics are actually interested in learning about Church history and the lives of the saints.
There is other good news in this and other surveys of young Catholics. And that is that many are reluctant to give up and join a different faith.
Lauren Smith says she's thought about becoming, say, an Episcopalian (though their ranks are shrinking, too). "But I was raised a Catholic in New Orleans, a very Catholic city," she says, home to a world-famous Mardi Gras and a huge observance of Ash Wednesday. But there are also lesser-known cultural Catholic celebrations, like the March 19th observance of St. Joseph's Day. That's when homes and parishes construct elaborate altars and decorate them with candles and flowers and figurines. There are special foods and wines and a parade with marching bands, men in tuxedos, kids in costumes.
"It's all intertwined with my childhood in Catholic school and my family and my traditions," Smith says. "So it's upsetting to even be considering another religion." Smith says she talks about her difficulties with her Catholic friends, particularly those young mothers who feel as she does. "They do the same thing I've done," she says. "They still go to Mass, and they still struggle."