Digital pilgrimage adds new dimension to World Youth Day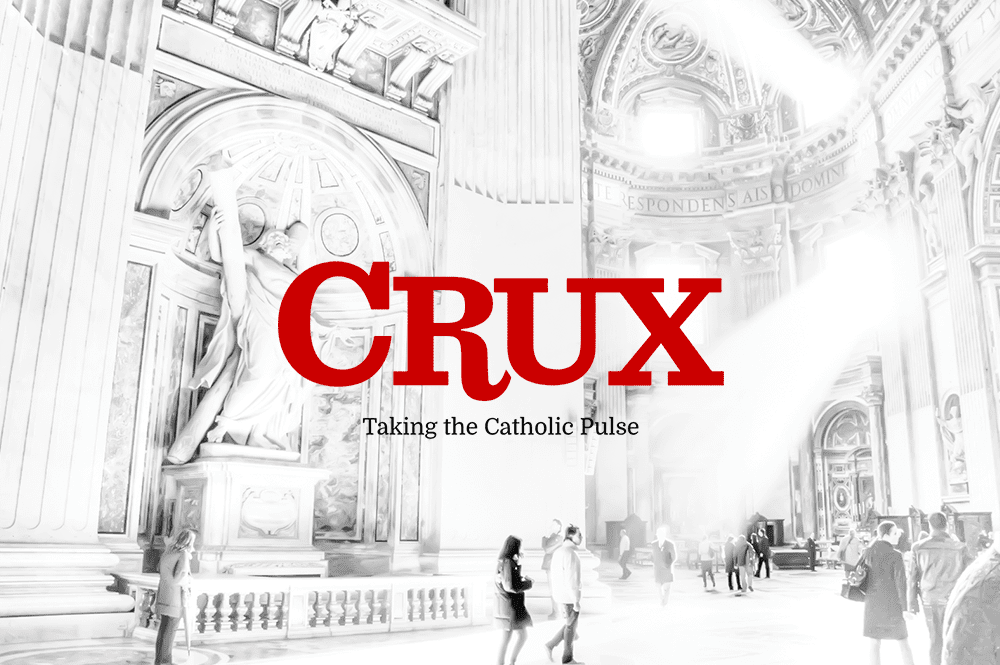 On horseback they set out, the "company of nine and twenty people" who met as pilgrims on the road to Canterbury in Chaucer's famous story from the late 14th century.
The more than one million young adult pilgrims descending on Kraków, Poland, to join Pope Francis at the 2016 World Youth Day from July 26-31 will also form a company — singing songs in many different languages, wearing T-shirts, jeans, shorts, ballcaps, tennis shoes or hiking boots, and carrying water bottles, backpacks and sleeping bags.
But these young pilgrims from around the world will be sharing stories, not only verbally with each other, but also through social media, connecting them with family members and friends back home. In dioceses and parishes around the world, local World Youth Day celebrations will be held in conjunction with the international gathering.
And this year's World Youth Day will include a kind of pilgrim whom Chaucer and his company wouldn't recognize: millions of digital pilgrims, who won't be in Kraków physically, but who will be joining the spiritual journey by connecting via smart phones or other mobile devices, or through computers in their homes, schools or workplaces.
For them, the digital highway will be their pilgrim road and a way for them to connect with the pilgrims in Kraków, whose own cellphones will be as omnipresent as rosaries as they march along.
"We want people to not feel left out. They (digital pilgrims) are going to walk the journey with them (the pilgrims in Kraków)," said Matt Palmer, social media specialist for the United States Conference of Catholic Bishops' Office of Public Affairs.
Palmer, who provided the USCCB's social media coverage at the 2013 World Youth Day in Rio de Janeiro, will be on the ground in Kraków, using his iPhone 6 to capture the sights and sounds of the World Youth Day experience, which digital pilgrims stateside can connect with via the conference's Twitter, Facebook and Instagram social media accounts at #wydusa.
Digital pilgrims can also utilize the Pilgrimage app – a joint effort of the USCCB and the American Bible Society – to get a World Youth Day news feed and check that day's schedule, connect with social media portals, and view and post images and comments.
"God is always trying to find new ways to talk with us, and social media can be one of those ways if we allow it to," said Sarah Jarzembowski, the curriculum coordinator for the Catholic Apostolate Center, an outreach of the Pallottine Fathers and Brothers.
She will be in Krakow, gathering images and interviewing pilgrims and bishops, whose stories will be posted on the center's World Youth Day portal at WYD2016.us, and digital pilgrims can connect there with its social media efforts.
That website is part of a collaboration between the USCCB's World Youth Day Office and the Catholic Apostolate Center. The site also includes blog posts, videos and a variety of World Youth Day resources.
Pallottine Father Frank Donio, the Catholic Apostolate Center's director, said that pilgrims experiencing World Youth Day in Krakow or in stateside celebrations or digitally through their mobile phone should remember the goal of any pilgrimage – "to be open to an encounter with Christ, with the Church, with others that builds up faith."
The priest said experiencing World Youth Day as a digital pilgrim offers "a new way to evangelize," as people anywhere can join in on that experience, which can be life changing. He hopes that pilgrims at the scene or following it on their mobile devices will be inspired to share their experience with family members and friends, at home, at work, at school and in the public square.
As anyone following the recent "Pokemon Go" craze knows, people can be distracted by their smart phones and miss something important, like a car in their path, or in the case of World Youth Day, the pope passing by.
The Pallottine priest, offering a word of caution so digital pilgrims don't miss something special unfolding at World Youth Day, said,  "The key thing is not be to focused so much on the phone, but on the moment."
It is those moments that the USCCB's Palmer is determined to capture, so digital pilgrims feel like they're right there with the World Youth Day pilgrims in Kraków.
"My goal is to be out in front of everything and try to share the excitement as quickly as possible," said Palmer, who will be videotaping World Youth Day events and talks and posting them on the USCCB social media platforms.
Armed with his iPhone and using a selfie stick and tripod, Palmer will video scenes as they unfold and then edit footage moments later. "People will get a sweeping view. They'll feel like they're right on the ground witnessing history," he said.
"They'll be spiritually engaged as much as people on the ground in Kraków," he said.
Engagement is a key goal for Palmer's work at World Youth Day. He'll be posting video blogs and audio podcasts, tweeting and retweeting posts and shooting Facebook Live videos, so people back home can join the conversation with the pilgrims and bishops.
Palmer said the fact that Pope Francis' visit to the United States this past fall reached millions via social media demonstrates not only the pope's popularity, but that there is a hunger for people from all backgrounds to connect with each other about their faith, something that will unfold in a dramatic way with Pope Francis and the pilgrims at World Youth Day.
"We're following the digital rock star. He (Pope Francis) has the most engaged account on Twitter, and he had the fastest growing Instagram account," said Sarah Yaklic, the director of digital media for the Archdiocese of Washington.
She noted that Pope Francis' goal, and the goal of World Youth Day, is to gain followers for Jesus, not social media followers for the pope.
Yaklic, who will be in Kraków leading her archdiocese's social media efforts at World Youth Day, advised digital pilgrims to connect on social media with communities they want to be with, for example, pilgrims from their diocese or parish attending the international gathering, or with Catholic media covering the event.
She agrees with Palmer that the digital experience is all about engaging people, so digital pilgrims, like their counterparts at the scene, are on the move.
"If you see something that moves you, share it on your personal platform. If you see a tweet or words that move your heart, retweet that, or if you read a blog that resonates with you, share it on your Facebook page or email it to a family member or friend," Yaklic said.
The Archdiocese of Washington has a special World Youth Day Twitter account at #usapilgrim, which includes prayer requests that Washington-area pilgrims will bring with them to Poland, and its social media team will be posting videos, photos and quotes to share the story of their pilgrims' journey from their July 22 departure at Dulles International Airport to their arrival in Kraków.
They will also chronicle their group's subsequent pilgrimage experiences at the former Auschwitz concentration camp and at sites related to the life of St. John Paul II, the founder of World Youth Day, and St. Faustina Kowalksa, who received the Divine Mercy message, and also to the famous shrine of Our Lady of Czestochowa.
That archdiocese's digital team will also connect via social media with pilgrims attending the Kraków in the Capital stateside event in Washington, and will record D.C. pilgrims' reactions to the major events at World Youth Day, including the nine-mile walk to the site of the prayer vigil and closing Mass with Pope Francis.
"If we use digital platforms to invite people on the journey with us, that's a powerful gift," said Yaklic.
But she emphasized that digital pilgrims at some point need to put their phones down, to pray about what they're experiencing, to talk with others about it, and later to go out and serve those in need.
Digital pilgrims, she said, must recognize that their mobile phones are ultimately a tool, and the digital highway is a road, "to lead us to an encounter with Jesus Christ."
Yaklic added, "Jesus didn't call us to a relationship with our phones or devices. He calls us to be in a relationship with him and each other."
Like the pilgrims who told their tales on the road to Canterbury, today's World Youth Day pilgrims gathering in Kraków and joining the journey on the digital highway will have a story to share, but this time on social media.