Making mercy concrete in India by tackling Tribal prejudice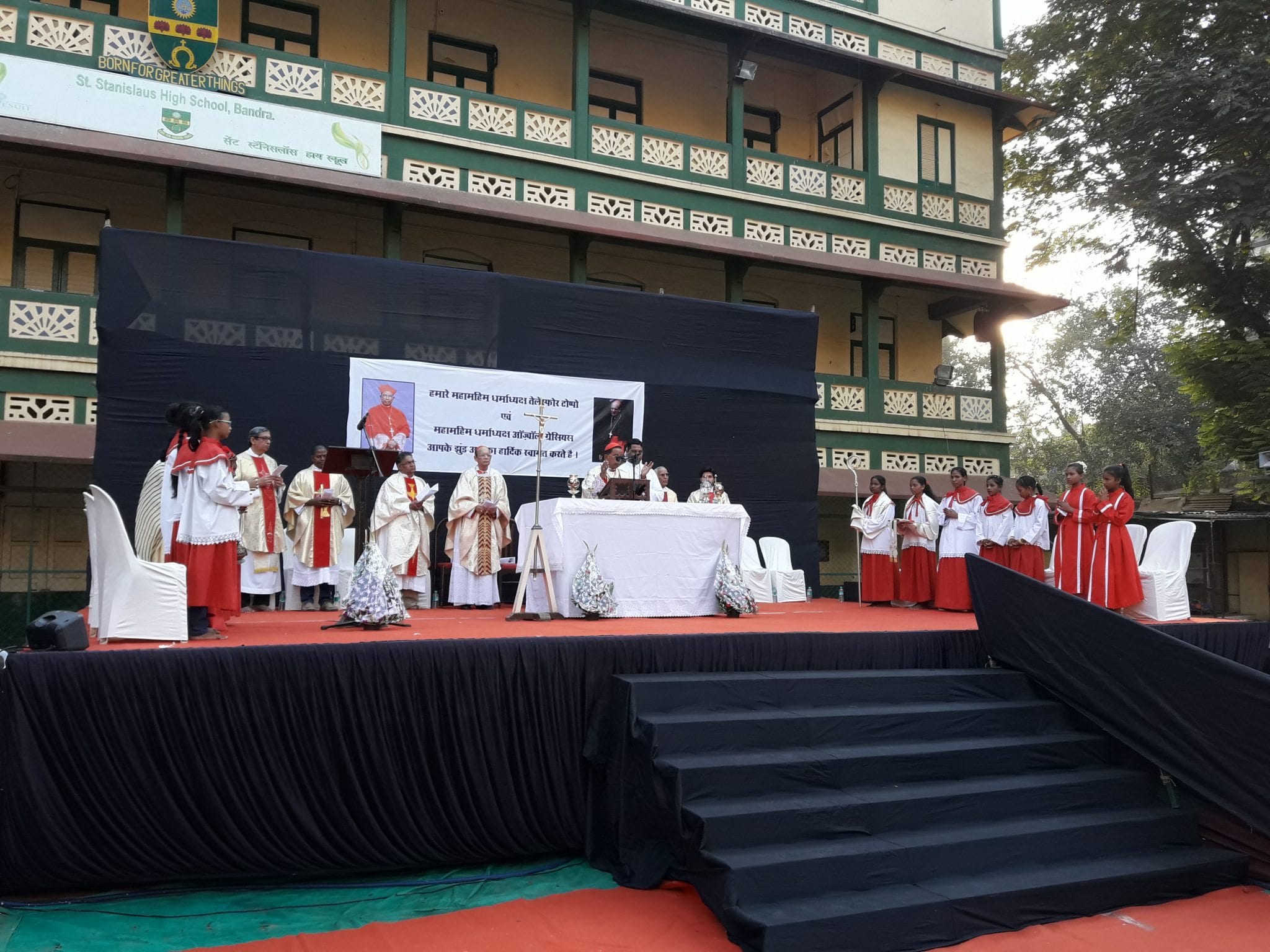 MUMBAI, India — In basically every way he can, Pope Francis has made clear over the last 12 months that the special focus of his jubilee Holy Year of Mercy are the "least" of the world, meaning the poor, the abandoned and the excluded.
Few local churches may have taken that message to heart more thoroughly than a group of Catholics in India, who recently convoked a special jubilee celebration for migrants among the country's "Tribals," meaning members of indigenous groups, who have long occupied the bottom of the social and economic heap.
The celebration took place in Mumbai on Nov. 6.
More than 5,000 migrants participated in a Mass led by Cardinal Telesphore Toppo of Ranchi, who is himself of tribal origins, and which was concelebrated by Cardinal Oswald Gracias of Mumbai, held at the city's St. Peter's Church.
Gracias is one of nine cardinals from around the world who sit on Pope Francis's council of cardinal advisers, known colloquially as the "C9," whose advice he relies on in making management decisions for the universal church.
The Nov. 6 event was organized by Gracias, with the help of the Chotanagpur Migrant Tribal Development Network (CMTD), a socio-pastoral movement initiated by Jesuit Father Paul Vaz, and currently headed by another Jesuit, Father George Rosario.
At the moment, around 80,000 Tribals from the plateau of Chota Nagpur in central eastern India are believed to be living in Mumbai, having left their homes because of a lack of employment and sources of income also due to poverty. As a large number have only basic levels of literacy, they usually work as domestic labor in cities.
A disproportionate share of India's Christian population, roughly 28 million people, is made up of Tribals and "Dalits," meaning the "untouchables" under the ancient caste system. Both groups often see Christianity as a means of emancipation and social improvement.
Female migrants typically work as live-ins or part-time domestic helpers. Males are generally involved in textiles, construction, stone quarries, mines, and small-scale industries such as diamond cutting or leather accessories. Others work on poultry farms, doing rickshaw driving, security services, small hotels, roadside restaurants, and so on.
A Eucharistic procession at the Nov. 6 Mass was led by tribal women draped in traditional sarees and dancing to the beat of their tribal drums beats and tribal singing. In keeping with traditional customs, the celebrant's hands were washed by his disciples before Mass, followed by the application of a tilak (a vermillion dot on forehead).
In his homily, Toppo thanked God for his mercy and Gracias for his generosity, calling it "this momentous occasion to praise God and to enjoy with his own people."
"Good News is also always new, and this was the gift of this Jubilee, that our Tribal people, living so far away from their homes, can share together in joy and gratitude this beautiful Eucharist in their own language with their own tribal Church customs," he said.
Toppo made repeated references to Jesuit Father Constant Lievens, known as the "Apostle of Chotanagpur," who arrived among Tribals who were poor and oppressed, yet once they accepted Jesus, Toppo said, "they rose again with him in baptism."
"Now they are God´s people, a people with a voice, with self-respect and confidence, able to stand up for their rights and as a Catholic community they have increased and multiplied," he said.
After the Mass, speakers outlined what they see as the main challenges facing migrant Tribal communities in India's metropolitan areas.
Lack of identity
Tribals often don't have proper proof of identity, which would allow them to open bank accounts and establish legal residence, because they migrate as teenagers and lack proof of address that would be considered acceptable by government officials.
Housing 
As formal housing in large cities such as Mumbai becomes unaffordable, many migrants live in slums.  Families may live together in a 10 by 10 foot area, facing problems such as high rents and lack of electricity, water, space, privacy, health and hygiene, as well as sanitation, on a daily basis.  This situation is not a conducive environment for bringing up children, with no safety and security for young single girls, who prefer to work as live- in domestic workers.
Discrimination
Tribals have been discriminated against, as they do menial work and stay in slum areas or on construction sites. Children are made to feel inferior in the school and playground environment.  Domestic maids often are not allowed to accompany their employers or to sit alongside them, even at places of worship. Being unable to communicate in English, these domestic workers are also deprived of the opportunity to work for foreign employers who could pay them higher wages.
Many of these migrant Tribals have been working as bonded laborers, and have even endured physical assaults at the hands of their employers, especially for demanding the salary due to them. They work around the clock with no time to rest, giving rise to occupational health hazards.
Lack of recognition
These migrants have not been recognized as Tribals in the state of Maharashtra, which includes Mumbai, and have thus not been able to avail themselves of the benefits awarded to Tribals by the state and national governments.
Difficulties in Marriages
90 percent of Tribal maids have no opportunity to get married, either in their villages or when they arrive in the cities, and do not find a suitable partner. As a result, relationships tend to come and go without the stability of a marriage, and can often become abusive.
In response, Gracias told the Tribals, "We are brothers and sisters. You have come from outside, but you are not outsiders. You are our family."
He then outlined an action plan.
To take care of pastoral needs, including more liturgies in the Hindi language the Tribals generally speak.
Faith Formation, including preparation for the sacraments of Confirmation, Holy Communion and Marriage.
Social Events, such as feasts associated with Tribal cultural milestones such as harvest festivals, as well as sporting events.
Registration of all Tribal Migrants, beginning with their parish and diocese of origin to their current place of residence and occupation, to enable better communication and to facilitate coordination between the Church and the Tribals.
Gracias also vowed to study ways to foster greater security and protection for Tribals in the Mumbai area.
"My heart is overflowing with gratitude to Cardinal Oswald Gracias," Toppo said.
"We are not guests, we all belong to the Catholic family, we are all children of the family of God," he said.
The evening concluded with traditional Tribal dances from the Chotanagpur area.