Two signs in India that tolerance thrives despite tensions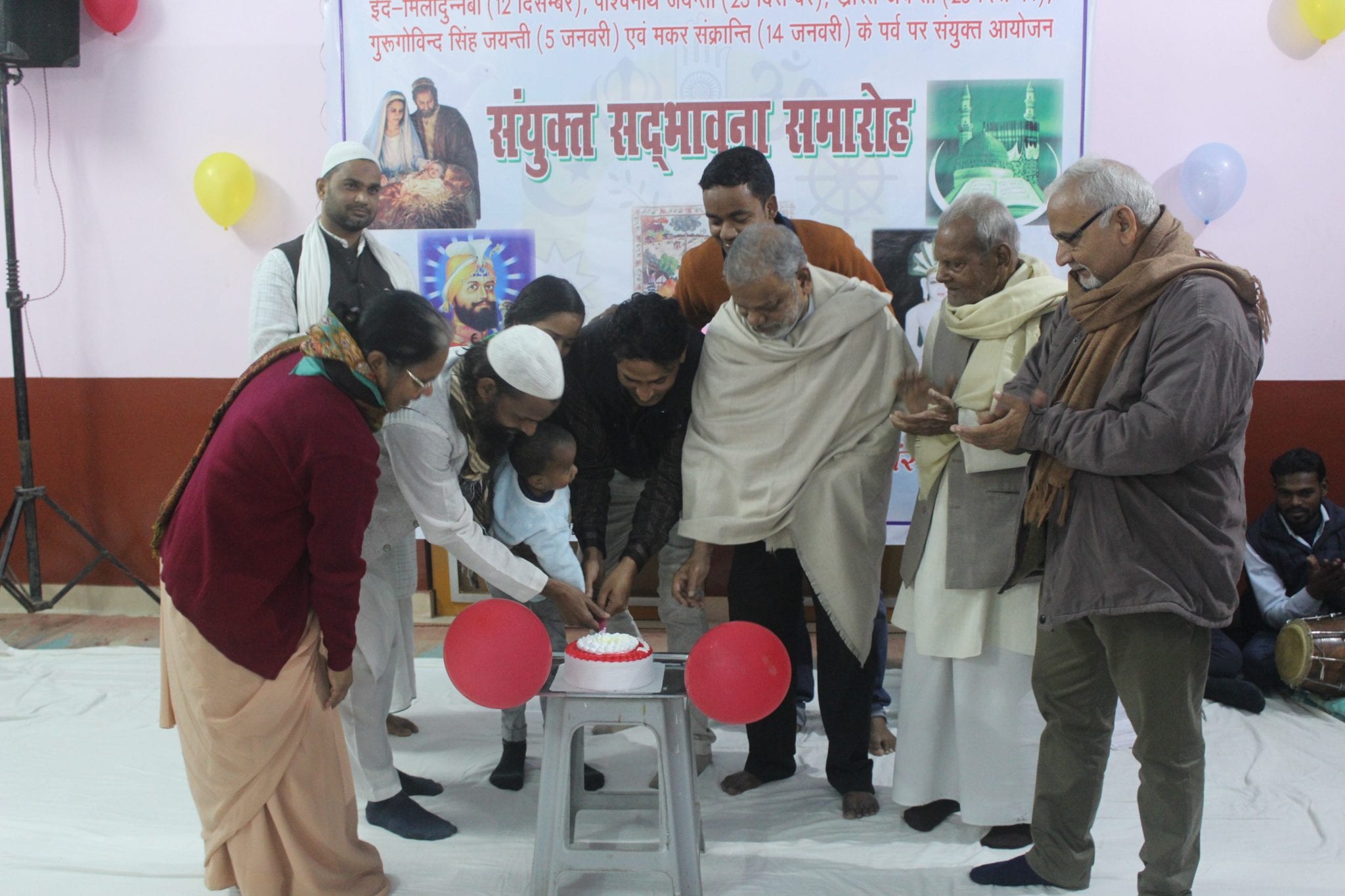 MUMBAI, India – Although India's increasingly hard-line Hindu nationalist movements can often make life difficult for religious minorities, including the country's 30 million Christians, two recent episodes illustrate the deep undercurrent of tolerance that still pervades traditional Indian values.
In southeastern India in Telangana, a state governor known for deep Hindu piety and attachment to mystical Hindu principles of architecture and design nonetheless took part in a Christian banquet celebrating Christmas, pledging to step up protection and public funding for Christian churches that find themselves under threat.
In the north in Varanasi, meanwhile, a city considered the spiritual capital of the country, Muslims, Hindus, Jains, Sikhs and Christians all came together for an interfaith celebration on Dec. 21, taking advantage of the coincidence that major feasts for all those traditions fell this year around the same date.
In Hyderabad, the capital of Telangana state, governor Kalvakuntla Chandrashekar Rao spoke at a traditional Christian pre-Christmas celebration staged in a cricket and soccer stadium. Referring to recent incidents in which Christian churches have been vandalized and desecrated with militant Hindu slogans, Rao pledged tighter protection.
"The Christian community should feel safe in the state, as the government is secular and committed towards building the confidence of all sections of society," he said, announcing that he would hold a meeting of ministers on Dec. 27 to discuss other ways to aid the local Christian population.
Rao also announced an easing of restrictions on zoning permits for the construction of new churches, pledged increased public funding, and announced that a new Christian facility will soon be going up on two acres of land donated by the state.
The concessions are especially striking, local observers say, given that Rao is a slightly flamboyant figure known for his deep involvement in Vastu Shastra, a sort of Hindu form of the Chinese practice of feng shui, and for having his Hindu guru at his side at public events in order to offer blessings.
Rao nevertheless won cheers from the roughly 2,000 Christians on hand when he began his talk with the word 'Halleljuah!', a traditional Christmas greeting. The event began with a blessing from Archbishop Thumma Bala, the Catholic leader of Hyderabad.
In Varanasi, located on the banks of the Ganges in Uttar Pradesh state of North India, the special Dec. 21 inter-faith event was organized to mark the birthdays of the Prophet Muhammad (Dec. 12), the Jain feast of Tirthankar Parshvanath (23 Dec), Christmas (25 Dec), the tenth Sikh Guru Govind Singh (Jan. 5) and the Hindu feast of Makar Sankranti (Jan. 15).
Christians took the lead role in putting the event together under the auspices of the Indian Missionary Society, a Catholic religious order founded in Varanasi in 1941, saying its aim was "to promote communal harmony, peace and inter religious collaboration."
Father Anand Mathew, a member of the Indian Missionary Society and the director of its media wing Vishwa Jyoti Communications, said that a local interfaith group has been organizing such events for 16 years, seeing them as especially important given the highly charged religious atmosphere in the city.
Members of the various traditions offered blessings and shared various expressions of their faiths, including novices of the Missionary Sisters of the Queen of the Apostles and Sisters of the Providence of Gap and seminarians singing Christmas carols along with choir groups from the Church of North India and Pentecostal churches.
The interfaith group that put the event together, known as Kashi Qaumi Ekta Manch ("United Forum of Communal Harmony of Kashi/Varanasi") also raises money for flood victims and for the poor, and organizes religious celebrations for inmates in local jails, describing the common charitable activity as a way to "promote a dialogue of life and dialogue of joint action."