Town square in France named after priest murdered by ISIS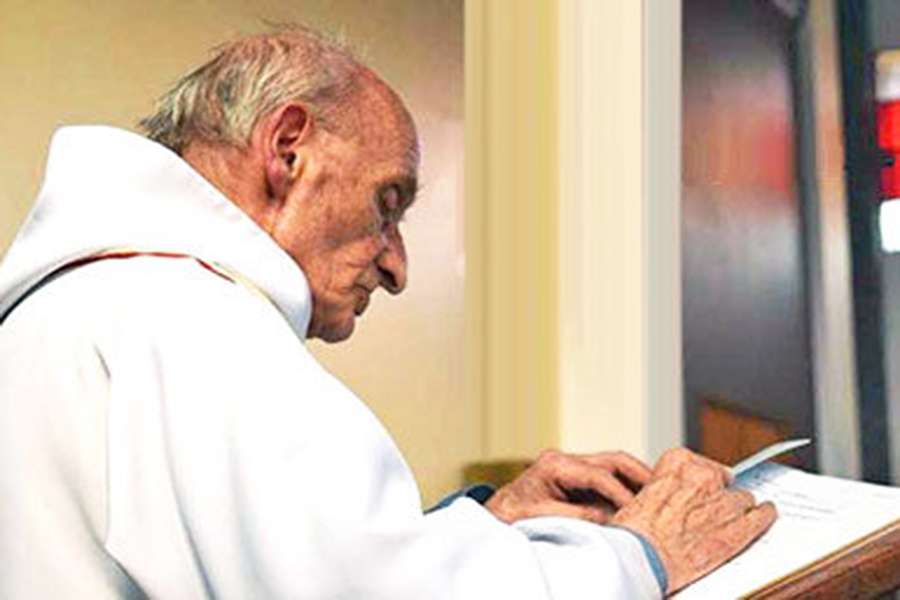 PARIS – Father Jacques Hamel – the French priest who was brutally killed by ISIS terrorists last year – has been honored by the Ermont district north of Paris with a town square named after him.
The dedication took place Jan. 22, with all the area religious communities and the family of the priest in attendance.
Ermont mayor Hugues Portelli told Le Parisien that the square was previously unnamed, and is located in front of the John Paul II parish center, which is used to host Catholic and ecumenical gatherings.
Portelli said that the decision to name this square in honor of Hamel was put to a vote two months ago and the result was "unanimous" – all in favor.
Hamel was killed July 26, 2016 while celebrating Mass after two armed gunmen stormed a church in Saint-Etienne-du-Rouvray in Normandy. The assailants entered the church and took the priest and four others hostage. Local law enforcement reported that the priest's throat was slit in the attack, and that both of the hostage takers were shot dead by police.
Pope Francis issued a statement at the time decrying the "absurd violence." He later said during a Mass in September at the Vatican in honor of Hamel that the slain priest "is blessed now," according to Archbishop Dominique Lebrun of Rouen who was there.
The Pope referred to the priest as "an example of courage" because "he emptied himself to serve others, to build brotherhood among men." During those days the possibility of opening the cause for beatification of Hamel was announced.
At the dedication ceremony this past Sunday, the mayor or Ermont also paid homage to Jacques Hamel describing him as "a martyr of the faith."
Portelli also called the priest "an example of dialogue between the religions and communities in his parish on the outskirts of Rouen and he has joined all those innocent victims of fanaticism in our country and the world."