Facing blowback, Pope talks brotherhood, shadow side of criticism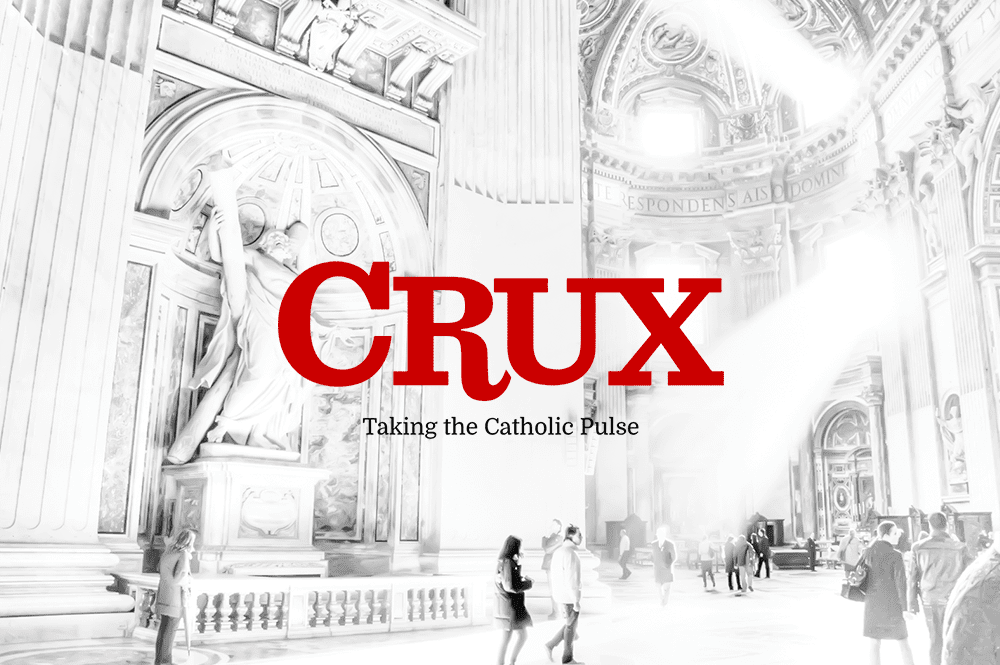 ROME — Criticism against Pope Francis slowly but steadily continues to grow more vocal, with posters and fake versions of the Vatican's newspaper dominating the headlines, accusing Francis of abuses of authority, contradicting Church teaching, and more.
The pontiff, as he has often in the past, continues to respond by talking about the importance of brotherhood and the shadow side of criticism — more often than not, rooting his words in the day's Gospel.
Take for instance this weekend. On Friday, news broke about a spoof version of L'Osservatore Romano making the rounds in Rome, distributed to Vatican officials through email, in essence accusing the pope of being wishy-washy on marriage and divorce.
Two days later, as he was addressing the crowd that had gathered for the Sunday Angelus prayer in St. Peter's Square, Francis reflected on Christ's Sermon on the Mount, found in Matthew's Gospel, and read in Catholic parishes across the world over the weekend.
Christ explained that the commandment against murder "is violated not only by actual homicide, but also by those behaviors which offend the dignity of the human person, including insulting words," the pope said from a window in the Apostolic Palace.
"Certainly, these injurious words do not have the same gravity and sinfulness of killing, but they are placed on the same line, because they are the premises of more serious acts and they reveal the same malevolence," he said.
According to Francis, the biblical passage is an invitation "not to establish a gradation of offenses, but to consider them all harmful, insofar as they are all moved by the intention to do harm to one's neighbor.
"Please, do not insult! We earn nothing by doing so," he said.
On Monday, during his daily morning Mass in Santa Marta, Francis reflected on an Old Testament passage, that of Cain and Abel, found in Genesis. Cain killed his brother, and when asked by God about Abel, he responded saying he didn't know: "Am I my brother's keeper?"
In a Mass concelebrated with the group of cardinals from around the world who advise him, and with many newly-ordained priests in attendance, Francis urged those present to be aware that "even within our episcopal colleagues" there are small cracks and rifts that can lead to the destruction of brotherhood.
In his homily, the pope reiterated the concept that insulting others is a way of killing them "in your heart."
Other times, Francis has addressed the criticism he receives in a more direct way.
For instance, last November, only days after the four cardinals made the dubia regarding what they perceived as areas of "grave confusion" in Amoris Laetitia public, the pontiff gave an interview to Avvenire, the newspaper of the Italian bishops' conference.
"Some — think about the responses to Amoris Laetitia — continue to not understand," Francis said. They think it's "black and white, even if in the flux of life you must discern."
He had similar words a few days later, when he met 140 superior generals of male religious orders. Though the text was only released last week, Francis was speaking on the heels of the dubia-generated turmoil when he said that it's good to be criticized.
"Life is also made up of misunderstandings and tensions," he said. "And when criticisms make you grow, I accept them, and reply."
This Monday, after the Mass, the group of cardinal advisors, known as the C9, released a statement signed by Cardinal Oscar Andrés Rodríguez Maradiaga saying that "In relation to recent events, the Council of Cardinals expresses its full support of the work of the Pope, while ensuring full adhesion and support to his person and his Magisterium."
German Cardinal Reinhard Marx, member of the C9, stood by the statement during a press conference held on Wednesday about an upcoming meeting of the Centesimus Annus Pro Pontifice foundation, a lay-led Vatican non-profit organization that promotes Catholic social teachings.
"We have discussion in the Church, that is clear, normal discussions, tensions," Marx said. "It will be ever like this. But in a time like this it is also clear for us as Catholics that loyalty to the pope is substantial for the Catholic faith, for Catholic believers."
Pope Francis doesn't have time to browse the internet to see what people are saying to his Twitter handler, or what sedevacantist bloggers, meaning those who believe the last "real" pope was Pius XII, are writing, but it's plenty: From insults that belong to R-rated movies to accusations of being a heretic, there's little that has gone unwritten or unsaid.
Yet no matter how crude the name-calling is, criticizing the head of the Catholic Church and spiritual leader of 1.3 billion Catholics is not a new game, and Francis is far from being the first target of insults.
Many observers have pointed out that much of the criticism directed at the pope is unprecedented because it comes from within the Church, but that's inaccurate. There's no need to go too far back in time to find instances in which liberal bishops, priests and religious sisters were loud and clear in their "disagreements" with the Successor of Peter.
For much of the 1980s and 1990s, it was widely understood that an axis of moderate-to-progressive prelates in important places, including Cardinals Joseph Bernardin in the United States, Basil Hume in the United Kingdom, and Carlo Maria Martini in Italy, constituted more or less a "loyal opposition" to important parts of St. John Paul II's agenda.
Throughout his papacy the internal opposition to Benedict XVI was so vicious that it led two well-known Italian journalists, Andrea Tornielli and Paolo Rodari, to write a book called Attack on Ratzinger. In it, they document the ways that various forces in the Church, including several cardinals, had not only criticized Benedict, but actively subverted his agenda.
Even in the sense that it's conservative criticism, the claim that it's novel doesn't really stand.
Just think of Archbishop Marcel Lefebvre, who, in opposition to what he perceived as the liberal changes of the Second Vatican Council, in 1970 founded the Society of Pius X, which eventually broke with Rome.