Landmark study examines responses of Christians to religious persecution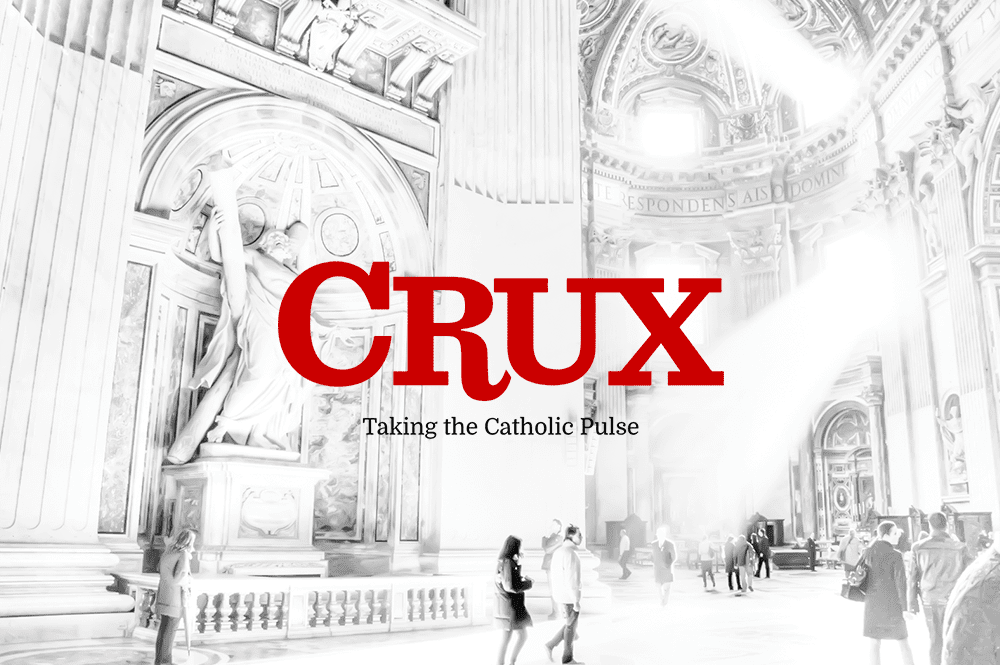 WASHINGTON, D.C. — A contemporary human rights crisis that critics charge has too often escaped world consciousness and media attention took center-stage at a day-long symposium in Washington, D.C. on April 20, with the release of an extensive three-year study on how Christian communities around the world have responded to a growing tide of religious persecution.
"The persecution of Christians is for real. It's global in scope, brutal in nature and daily in occurrence," said Daniel Philpott, a professor of political science at the University of Notre Dame and one of the leaders of the Under Caesar's Sword global research project, who presented the report titled In Response to Persecution.
The project's report was carried out by 17 leading scholars of global Christianity, who studied how Christians are enduring religious persecution in 25 countries representing most of the nations where the most severe persecution is taking place.
The report's authors in its introduction noted that the researchers focused on Christians because studies have shown that at least 60 percent of the cases of global religious persecution and 80 percent of all acts of religious discrimination are directed against that group.
"Christians are the most widely targeted religious community, suffering terrible persecutions globally," the report said, noting that the 21 men, mostly Coptic Christians, beheaded on a beach in Libya by members of the Islamic State in 2015 were among 7,100 Christians who died for their faith that year – a more than 300 percent rise from the 2012 figure of 2,123.
The report's executive summary noted that "Christians around the world suffer persecution at the hands of both state and non-state actors. Among the state actors are Islamist, Communist, religious nationalist, and secular regimes, while non-state actors include violent religious extremists."
Under Caesar's Sword – a project whose name alludes to how modern-day persecution of Christians is reminiscent of the brutal and systematic attacks on the first Christians by the Roman Empire – was supported by a $1.1 million Templeton Religious Trust grant awarded to the University of Notre Dame and the Religious Freedom Project at the Berkley Center for Religion, Peace, and World Affairs at Georgetown University to carry out the research.
"This is an extraordinary report," said Rabbi David Saperstein, the former U.S. ambassador-at-large for international religious freedom, who was one of the panelists at the symposium. "I honestly believe this report will change the discussion and debate."
RELATED: Outgoing ambassador sees major strides in religious freedom
Saperstein said the report offers a scorecard for how governments can evaluate the effectiveness of their policies related to religious freedom and persecution. "This report will be a defining benchmark," he said.
On a personal note, the rabbi pointed out how Jews over the centuries have been victims of deadly religious persecution.
"I so deeply resonate with this gathering and with the crisis facing Christian communities," he said.
As he introduced the report, Philpott said religious freedom is a universal human right for all people of all faiths, and he explained that the researchers focused on the persecution of Christians because of the depth of that crisis and how it has escalated over the past decade and a half.
The study, believed to be the first worldwide investigation into the responses of Christian communities to violations of their religious freedom, found that Christians' responses to religious persecution fell under three broad categories.
Forty-three percent adopted survival strategies including going underground, taking flight, or making some accommodation to those in power; 38 percent relied on strategies of association like developing ties with other Christian communities, non-Christian religions, and secular figures; and 19 percent used strategies of confrontation, undertaking public efforts to bear witness to the faith, expose and end injustice, and mobilize others in the cause of promoting religious freedom and trying to end religious persecution.
Other key findings of the study included that "Christian responses to persecution are almost always nonviolent, and, with very few exceptions, do not involve acts of terrorism."
The report also noted that "a Christian community's theology of suffering, church and culture – influences the response of that community," and that "Protestant evangelical and Pentecostal Christians are more likely to be persecuted than mainline Protestants, Catholics, Orthodox Christians, or other Christians associated with ancient churches."
The report was launched during a symposium at the National Press Club in Washington, titled, "What Is to Be Done? Responding to the Global Persecution of Christians." The gathering included a keynote address by Washington Cardinal Donald Wuerl, who has spoken out many times on the issue and is the author of the 2015 book, To the Martyrs: A Reflection on the Supreme Christian Witness.
Wuerl emphasized the importance of the report and symposium, saying they highlighted "both the fact that the persecution of Christians is ongoing and that we, who stand with our persecuted brothers and sisters, must continue to find ways of helping to bring an end to what has become a living nightmare of ongoing martyrdom for too long.
"To be indifferent to the suffering of others and the evil around us is to act in a way unworthy of our humanity," Wuerl said. "All that accomplishes is an expansion of the reign of terror and the amount of blood spilled."
The cardinal noted the failure of the western world to recognize and respond to the tragedy, and the lack of adequate media attention to the crisis.
Four elements were critical to responding to the crisis of worldwide Christian persecution, he said, urging people to be aware of what is happening to Christians around the world, especially in the Middle East; to raise their voices in order to stir action on the issue; to support the flow of material assistance to those who are being persecuted; and to pray for those who are suffering and "also to pray for a change of heart for those who are either involved in these atrocities or simply ignoring them."
Washington's archbishop also pointed out how Pope Francis has urged prayerful solidarity and support for those suffering religious persecution, and he said the pontiff will bring that message of peace to Egypt during his April 28-29 papal visit there.
Noting the timeliness of the gathering just after Holy Week and Easter, Wuerl said, "Today, in a very real sense, Christians in the Holy Land are experiencing their own personal Way of the Cross, and they're looking for those of us willing to step forward, like Simon of Cyrene, and help them carry their cross."
Christ's love that triumphed over sin and death on the cross offers a guide to how Christians should respond to persecution, the cardinal said.
"Even though we see them enveloped in so much hate, we must never give in to the temptation to respond in kind," he said. "That would be the greatest victory of those persecuting Christians, to see we have lost our identity, and to have us become hardened and hate-filled in our response."
At the symposium that point was echoed by another speaker, Archbishop Sebastian Francis Shaw of Lahore, Pakistan. He spoke about the persecution experienced by Christians in his country, and he noted that after the suicide bombing in a Lahore park on Easter that killed 72 Christians and wounded more than 320 others, he visited victims in a hospital, regardless of their religion.
RELATED: Archbishop says Pakistani martyrs illustrate 'purpose of being'
Panels of scholars and human rights experts examined what should be done by leading sectors, and how to respond to the persecution of Christians in the Middle East and Asia.
The symposium's sponsors included the Religious Freedom Institute and Notre Dame's Center for Ethics and Culture, in collaboration with Aid to the Church in Need, an international Catholic charity.
The gathering's cosponsoring groups included the Institute for Studies in Religion at Baylor University, Church State & Society, In Defense of Christians, and the Institute for Global Engagement.
A map of the globe within the report shows how the wave of persecution against Christians has spread like a shadow of death across central and northern Africa to the Middle East and through the eastern and southern regions of Asia.
The report also summarizes how Christians in those different regions have responded to religious persecution, including in Syria and Iraq, where last year the State Department declared that Christians and members of other religious minorities were victims of genocide carried out by the Islamic State; and in Egypt, where on Palm Sunday this year, ISIS suicide bombings at two Coptic Christian churches killed 45 people.
The report noted that in Sub-Saharan Africa, the Islamist group Boko Haram in its wave of terror against Christians "has destroyed over 200 churches, internally displaced 1.5 million people, created 200,000 refugees, inflicted 13,000 deaths, and kidnapped and made sex slaves of Christian women."
In Response to Persecution notes that "those who wish to act in solidarity with persecuted Christians can imitate their creative and faithful pragmatism."
RELATED: Nigerian bishop says rosary is key to beating Boko Haram
In a section on recommendations for action, the report highlights how the witness of Christians to persecution can inspire practical steps for how other groups can respond to the crisis, including persecuted communities, non-indigenous or multinational NGOs, external governments and multilateral institutions, outside churches and Christian communities, media and journalists, and academics and businesses.
Those recommendations for action included encouraging persecuted churches to "engage in interfaith solutions to address poverty and marginalization in areas where lack of development helps jihadi recruiters."
Symposium panelist Nina Shea, who directs the Hudson Institute's Center for Religious Freedom, echoed a point made in the report about governments using their clout to encourage other countries to promote religious freedom and help eradicate persecution.
"Let's not underestimate the U.S. government. It can lead the way for other countries, the U.N., and the private sector," she said.
Shea underscored the importance of last year's U.S. declaration about ISIS carrying out genocide against Christians and other minorities, but she charged that U.N. aid has not reached the waves of Christian refugees who fled their homes and lost everything after the Islamic State invaded their ancestral regions in Iraq.
"Islamic extremism has replaced communism as the biggest threat to religious freedom in the world," she said.
In her keynote address, Farahnaz Ispahani, a global fellow at the Woodrow Wilson Center for International Scholars and the author of the recent book Purifying the Land of the Pure: A History of Pakistan's Religious Minorities, discussed how governmental action in her home country has sparked religious persecution.
Ispahani said Pakistan's repressive blasphemy laws have promoted lawlessness and mob violence against Christians, and the country's approved textbooks promoting Islam have fostered antagonism and "institutionalized intolerance," teaching young minds that other religions are inferior. Pakistan, she said, should "remove the hate speech that little children are obligated to read."
In addition to the report and symposium, the Under Caesar's Sword project hosted an international conference in Rome in 2015 examining Christian responses to religious persecution, and last year it released a documentary film.
The project will also be producing curricula for schools and churches and a related online course.
Summarizing its findings, the report noted, "Christians most often pursue the cause of their freedom through a range of pragmatic strategies that secure their life, strengthen their position by building ties with others, and sometimes critically engage governments."
Just as the faith of early Christians ultimately prevailed over the original Caesar's sword, the authors of the report noted that while the responses of today's Christians to persecution might seem "short-term and modest… but from the standpoint of those persecuted, the strategies reflect a kind of divine logic, one rooted not only in hope for reward and fulfillment in the life to come but also in the conviction that should these communities remain true to their faith, there will come a day when the persecuting regime or militant group may pass away and the church spring up and branch out with vigor, as it has done so often in history before."