Vatican official: Attack in Egypt like "attack on my family"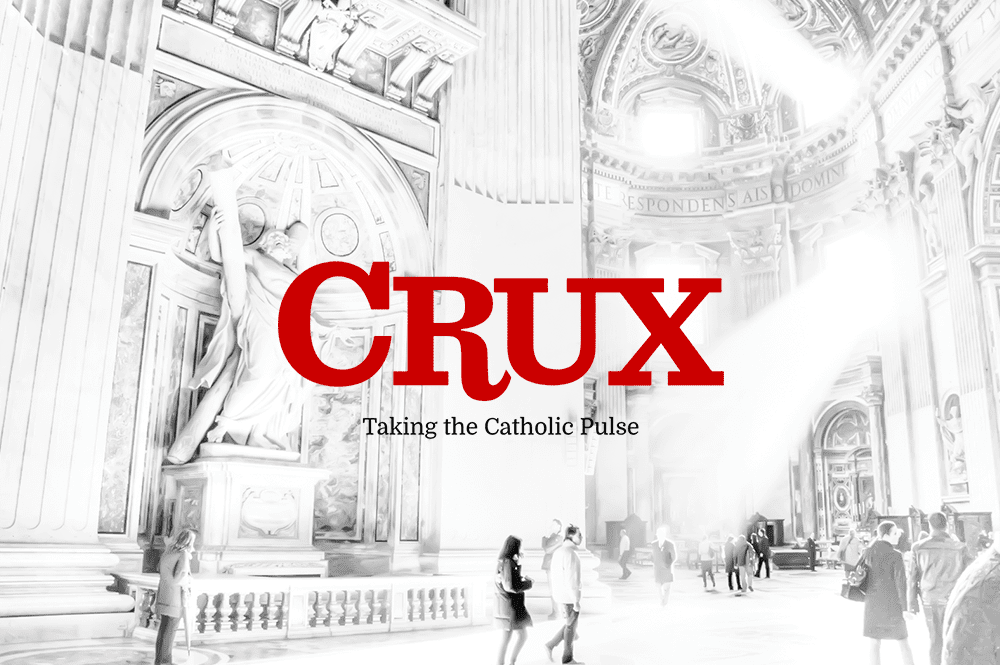 The Palm Sunday terrorist attacks on two Coptic churches in Egypt was an "attack on my family," according to one former Vatican official.
The twin attacks – one in Tanta in the Nile delta, about 75 miles outside Cairo, and another in the historic city of Alexandria – left at least 44 people dead, and over 100 others injured.
"If this is happening to them how will people survive in this world?" asked Archbishop Felix Machado of Vasai in India.
RELATED: After Egypt church bomb blasts, Pope Francis decries suffering from terrorism
"Egypt's own history tells us the role of Christians from the start of Christianity," the archbishop told Crux. "The Bible is full of this. What is Egypt without Christian contribution?"
For Machado, the former undersecretary of the Vatican's office for interreligious dialogue, the attacks are especially painful, since he got to know the small Coptic community in Rome during his 15 years in the city.
He lived at the parish church of the Transfiguration, where he helped out with pastoral duties, in addition to his work at the Vatican. "There was a Coptic community in Rome but they had no place to worship," Machado said.
He said the  pastor suggested they be allowed to use the parish hall, and Machado replied "We must!"
The project received the encouragement of Cardinal Walter Kasper, who at the time headed the Pontifical Council for Promoting Christian Unity.
Machado said the plan was not as simple as it sounded, since it was not just a question of having a place to hold a liturgy on a Sunday.
"The Copts are very religious in their rituals. They gather to bless the incense at least thrice a week, they gather for instructions, they gather for practise, etc," Machado remembered.
"The incense smell and their chanting … could have been resisted by priests in the parish and people who came for office visits, children who came for catechism, etc. But we became close friends."
He said the Coptic priest – who was married and had two daughters – joined the parish clergy twice a month for lunch.
The archbishop said the relationship became even stronger when Coptic bishops began visiting the community, and the pastor visited Pope Shenouda in Egypt.
"We got to know many Coptic people, our people also began to get used to them and their incessant chants in monotone," he said.
Machado called the friendship "truly very ecumenical," not just on a personal level, but as called for by the Second Vatican Council.
"I am so happy to have played my role in this," he said.
RELATED: Egyptian Catholic says Muslim 'establishment' not serious about tolerance
The attacks on Sunday came just weeks before Pope Francis is scheduled to visit the country, where he will meet both with Muslim leaders and the local Christian communities, Coptic and Catholic. The Vatican on Monday confirmed the plans will not be put on hold because of the latest violence.
Machado told Crux the attacks need to be "strongly condemned," adding they are "the work of not only cowards, but devils.
"The roots of these attacks is hatred that is breeding all over," he said.
"Some Catholics also breed this hatred," the archbishop added. "They do not want their bishop to shake hands with this person or that, not to look at this person or that, not to talk or join this one or that person. They have decided who is good and who is evil."
Machado lamented this hatred "spreads around," and "causes violence, and then death.
"This might sound simplistic but this is my experience personally, because I am convinced of dialogue, respect for the other, a non-judgemental attitude," he said.
"Let us work in our given places to overcome this tendency of building walls among people by spreading hatred," the archbishop said. "Let us give peace a chance, let us give dialogue a chance. Let God be the sole judge of everyone of us. This is the way to stop these dastardly acts."