'We cannot rest' while Christians are being persecuted, advocates say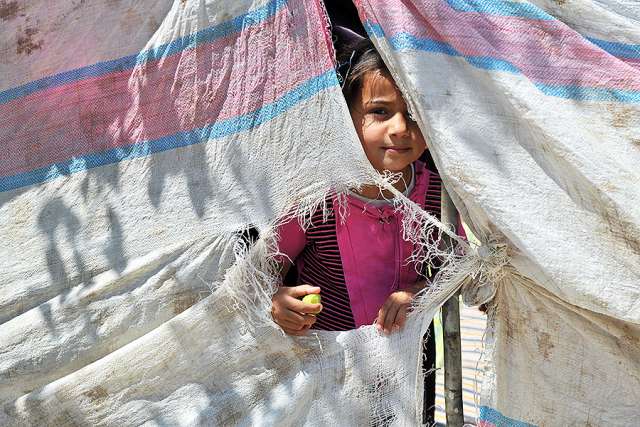 WASHINGTON, D.C. — Christians around the world have been models of forgiveness amidst persecution, but Western Christians must support them, religious leaders insisted at a world summit last week.
"We cannot rest, we cannot be content, we certainly can't be complacent knowing our sisters and brothers are being oppressed, imprisoned, and killed," Cardinal Donald Wuerl of Washington, D.C. stated in his May 12 keynote address at the World Summit in Defense of Persecuted Christians.
"When fellow Christians suffer, we suffer too. Injustice, this extraordinary injustice, should arouse in us the need to speak," he continued.
Last week's D.C. summit, hosted by the Billy Graham Evangelistic Association, featured more than 600 Christian leaders from 130 countries, including those who have suffered persecution in countries like Syria, North Korea, Iraq, Egypt, and Cuba.
The gathering was meant to shed light on narratives of Christian persecution amidst totalitarianism, secularism, tribalism, or religious extremism, and enable leaders to collaborate on pushing for religious freedom and tolerance.
Vice President Mike Pence addressed the summit on Thursday, as well as Metropolitan Hilarion of the Russian Orthodox Church. Cardinal Wuerl delivered the keynote address on Friday.
RELATED: Vice President Pence to persecuted Christians: 'We stand with you'
Catholic and Orthodox leaders at the summit emphasized that Christians play a vital role as religious minorities in African and Asian countries, acting as peacemakers and bridge-builders in societies fraught with sectarian strife.
Father Douglas al-Bazi, a Chaldean Catholic priest who was kidnapped and tortured for several days in 2006 by terrorists in Iraq, spoke to CNA about the continued Christian witness of forgiveness there, despite the mass displacement of communities at the hands of the Islamic State and the betrayal by their neighbors.
Christians are unique in the sense that they are the only group that is practicing widespread forgiveness, Bazi said. "Because even (with) what's happened to us, we are still believing in the future, we are still believing in life, we are still looking forward to live together again."
Bazi is now serving in New Zealand, thousands of miles from his former parish in Erbil, Iraq where he ministered to Christian refugees of ISIS. He runs Project 52, which helps disabled children in Iraq with the goal of having them adopted by families in New Zealand.
"My body is in New Zealand, but my heart is still in Iraq," he said.
When ISIS overran large parts of Northern Iraq in 2014, Christians were given an ultimatum to convert to Islam, leave, or die, and many fled eastward to Erbil.
Now, after ISIS forces have been driven back from the Nineveh Plain and most of Mosul, many refugees have returned to see their homes damaged or destroyed, and their furniture stolen.
One family spent a night in their home but were kept awake by their neighbor yelling that they were infidels, Bazi said. "No ISIS anymore, but still the mentality of terrorists…the radical way," he said.
"So my people, again and again, they are between two fires, to live in camps, or to go back again to hell, I mean Mosul."
As Christians move back into their homes there, "the trust between people, actually, is completely lost," he admitted. Yet Christians will forgive, and in time the relationships may be mended.
It is imperative that the Christians who can stay in Iraq do so, he maintained, as they will serve as a necessary "bridge" between minorities. "(If) we don't have Christians, we don't have examples of forgiveness in Iraq," he said.
Meanwhile, in Syria, Christians are caught in the middle of a proxy war that has raged since 2011 with no immediate end in sight. They co-existed with Muslim neighbors for centuries, but that balance stands to be upset as refugees are forced to flee their homes for elsewhere within Syria or to other countries.
Patriarch Ignatius Aphrem II of the Syriac Orthodox Church told CNA of how the Church there helps those in need, the majority of whom are Muslims.
"We do that, not only because it's our mission, it's our faith that teaches us to help everyone," he insisted, "but also because we want to invest in our future with these people, these our neighbors, our countrymen, women, and our future is together."
Father Alexi Chehadeh, director-general of ecumenical relations and development for the Greek Orthodox Patriarchate of Antioch and All the East, rejected the idea of dividing Syria into Alawite, Sunni Muslim, and Christian sections.
"We are against this," he said. "We want a unified Syria under one flag," adding that he wished "that Muslims and Christians are living together in peace and harmony."
However, not all Christians around the world are setting an example of neighborliness, tolerance, and forgiveness. "Some of the conflict involving Christian groups and some of the persecution is coming from Christians," Dr. Timothy Shah told CNA.
Shah is the director for international research of the Religious Freedom Research Project at Georgetown University's Berkley Center for Religion, Peace, and World Affairs.
He pointed to examples of Christians persecuting other Christians in Russia, Mexico, Latin America, Sri Lanka, and Ukraine.
In Mexico, for instance, Protestant families have been driven from their villages for their beliefs. "You're talking about people whose lives are drastically affected," Shah said. "This simply should not be happening in an era where the Holy Father talks about the ecumenism of blood."
In Russia, the Supreme Court just outlawed Jehovah's Witnesses from publicly practicing their faith. In Sri Lanka, Cardinal Malcolm Ranjith of Colombo has backed "laws restricting conversion," he said.
Through his rhetoric, the cardinal "is not, let's be candid, practicing, I think, the kind of spirit of brotherhood with non-Catholic Christians that I think the Holy Father has himself clearly embodied, both when he was archbishop in Argentina and also as pope," Shah continued.
Yet there is also a palpable "sense of hope that Christians really can respond effectively" to persecution, he said, citing the recently-released report "Under Caesar's Sword" which documents how Christians around the world have decided to respond to persecution, many times through non-violence, dialogue, and forgiveness.
Despite the witness to charity of fellow Christians in Africa, the Middle East, and Asia, the Western Church must do much more to help them through prayer, charitable giving, and advocacy, speakers at the summit insisted.
Wuerl compared the duties of Christians in the West to help their persecuted brethren to Simon of Cyrene who helped Jesus to carry his cross.
"Just as Simon of Cyrene stepped forward to help Jesus carry his cross, and for that reason has forever been indelibly imprinted in the iconography of the Christian world, so my brothers and sisters do we have to find ways of stepping forward," he stated in his Friday keynote address at the summit.
"Life has not greatly improved" for Christians living in the shadow of ISIS, he maintained, as many of the displaced are still homeless and dependent on aid groups for their basic needs.
"Together, alone, individually, collectively, whenever the opportunity presents itself, and even when it is inconvenient, we must lift up our hearts in prayer, our hands in help, and raise our voices in witness," he said.
In Iraq, for Christians to have a future they must be considered equal citizens under the law, Bazi explained, and Western Christians can help by pushing for the overturning of Article 2 of the Iraqi constitution, which declares that "Islam is the official religion of the State" and that "no law that contradicts the established provisions of Islam may be established."
The article states that the constitution "guarantees" freedom of religion, but Bazi said that since it prohibits any laws contradicting Islam, Sharia law largely applies in practice, and there is no religious freedom.
He hoped the Trump administration could press Iraq to change that article, and that Pope Francis and President Trump will discuss the future of Christians in the Middle East in their upcoming meeting on May 24 at the Vatican.
In Syria, the international community must help provide more aid to those displaced by the conflict as they cannot yet return to their homes and "the churches are overwhelmed with the services they are offering," Patriarch Ignatius Aphrem II told CNA.
But there also must be a lasting end to the conflict through an end to the arms trade and the international community coming together on a peace agreement, he said. Otherwise people will not be able to return to their homes.
"In Syria, particularly, the Russians and the Americans are flexing their muscles there, the Iranians and the Saudis are fighting there," he said, and Israel and other countries have an interest in the outcome of the conflict. "Unless all these groups come together," he said, "and agree on a plan, I don't think peace will be restored."
Furthermore, groups like ISIS sell oil from Syria and Iraq to Turkish companies and other third parties, including Europeans, and this must stop, he insisted.
As a world leader, the U.S. has a key role in fighting religious persecution around the world, former congressman Frank Wolf told CNA, but in the "past several years" international religious freedom has been "kind of ignored" by members of both parties in Congress.
The Trump administration must make some key hires to ensure that religious freedom has a prominent place in American diplomacy and foreign policy, he said, including the appointment of an Ambassador at-Large for International Religious Freedom.
The previous ambassador, Rabbi David Saperstein, who served during President Obama's second term, was a "model" for this position, he said, and the next ambassador must have direct access to the Secretary of State and the president, when necessary.
A new law, the Frank R. Wolf International Religious Freedom Act, which expands upon the previous 1998 law, mandates religious freedom training for foreign service officers. This will be key for embassies to be seen as "islands of freedom" as they were traditionally viewed during the Cold War, especially in Soviet bloc countries, Wolf explained.
If the training is put into practice, and members of Congress have access to a Prisoners of Conscience List, they can have information on persons detained by foreign governments for their religious beliefs and can request to visit these prisoners when they travel abroad.
Asked about the lack of advocacy for persecuted Christians worldwide, Wolf was blunt: "I think the church in the West has failed."