Christian children detained in India, state claims they are Hindu under the law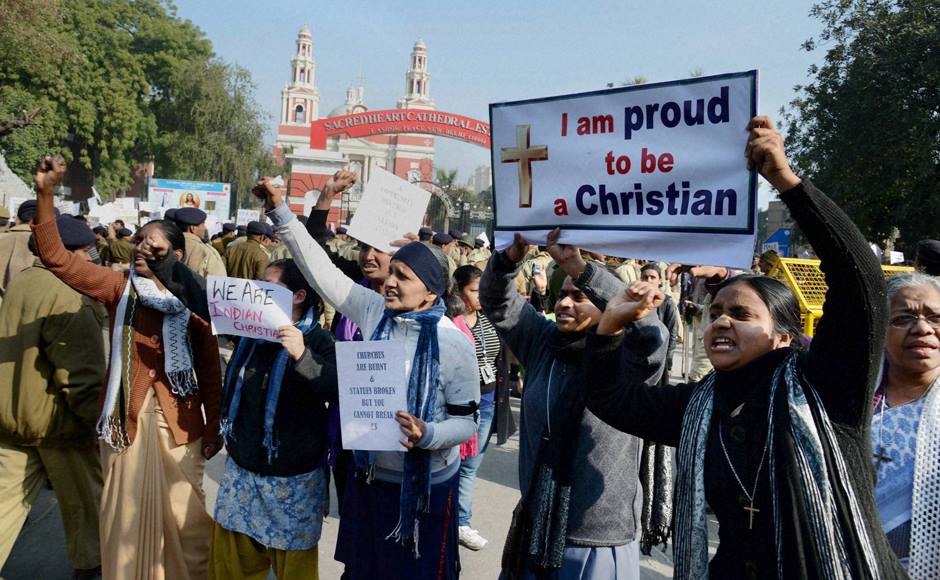 MUMBAI, India — In two separate incidents, groups of Christians in central India were taken into custody, charged with trying to convert Hindus to Christianity.
Both incidents took place in Madhya Pradesh state, which is over 90 percent Hindu and less than 1 percent Christian, and ruled by the Hindu-nationalist Bharatiya Janata Party, which also controls the national government.
On May 21, 60 children between the ages of 13 and 15 were travelling to a Christian summer camp in Nagpur. They were being accompanied by nine chaperones.
Police detained the children, and charged the men with "attempted conversion," despite the fact the children came from Christian families. The children were later released to their parents.
The second incident took place on May 22, when two men were arrested on similar charges for trying to take 11 children to the same camp.
Authorities claimed their parents had not followed proper procedures in order to convert to Christianity, and therefore the children were to be considered Hindus under the law.
"For changing to another religion, one needs to submit a written application to the district collector and only after the stipulated process, a person can change religious identity, which didn't happen in the case of any of the parents claiming to be Christians," said Krishnaveni Desavatu, the police superintendent.
"This is why, the children and their parents will be officially treated as Hindu tribals and not Christians," he said, quoted in The Indian Express.
For some time, the roughly 30 million Christians in India, about half of whom are Catholic, have suffered various forms of intimidation and harassment, including physical violence.
In the main, the violence is driven by Hindu nationalists who accuse Christians of the use of force and surreptitious tactics in pursuing conversions, often storming into villages and leading "reconversion" ceremonies in which Christians are compelled to perform Hindu rituals.
Christians have felt even more under threat since 2014, when the Bharatiya Janata Party took power in the country.
"The camp was organised by Jeevan Raksha, a Gujarat-based [a neighboring Indian state] organization," Desavatu said, justifying the arrests.
"We sent our team to Nagpur to find out whether the children were being taken to a summer camp there," – he continued – "But our team found out that there was no summer camp, but a special Bible prayer camp from May 22 to May 25."
Conversion to another religion requires extensive paperwork. For the Catholic Church, adherence to these laws is taken seriously, even if the process is onerous.
However, poor and lower-caste Indians often convert to smaller denominations, and face obstacles when they try to follow the conversion laws. The children in these latest incidents had come from practicing Christian families, so they were not going to be going through a "conversion ceremony."
"The traumatization of these tribal and Dalit children from the villages of western Madhya Pradesh is symptomatic of the paranoia and targeted hate that is currently sweeping across north India," said Dr. John Dayal, spokesperson of the United Christian Forum and past president of the All India Catholic Union.
"No laws were broken by anyone in this instance, as indeed in incidents of anti-Christian violence in recent weeks," he told Crux.
"These are Christian children going to a summer camp in Nagpur. The involvement of the police and local civil authorities needs closer study," – he continued – "apart from rampant impunity and turning a blind eye to [Hindu nationalist] violence, the law and order institutions have been heavily infiltrated and radicalized under almost 15 years of Bharatiya Janata Party rule in Madhya Pradesh."
Dayal said the church should demand the head of the state government give "a categorical assurance, in clear language, that targeting of Christians of all denominations will stop forthwith and district police and administrative heads will be held personally responsible."
The Madhya Pradesh home minister, Bhupendra Singh, who is in charge of state security, did not back down.
"Illegal religious conversion activities are being carried out in a large scale in Jhabua and Alirajpur. We are trying to get to the bottom of the racket," he said.
"There is a law for conversion," Singh told India Today.
"The law ensures that people are not enticed and lured to religious conversion," he continued. "A proper procedure has been laid down in which a magistrate has to be informed before taking any such step. In this case no such procedure was followed."
Indian Prime Minister Narendra Modi has stated publicly that his government "will ensure that there is complete freedom of faith and that everyone has the undeniable right to retain or adopt the religion of his or her choice without coercion or undue influence."
Last year, Pope Francis said he was hoping to visit India, and neighboring Bangladesh, at some point in 2017, although no dates have been announced.