Cameroon bishops: Bishop "did not commit suicide, he was brutally murdered"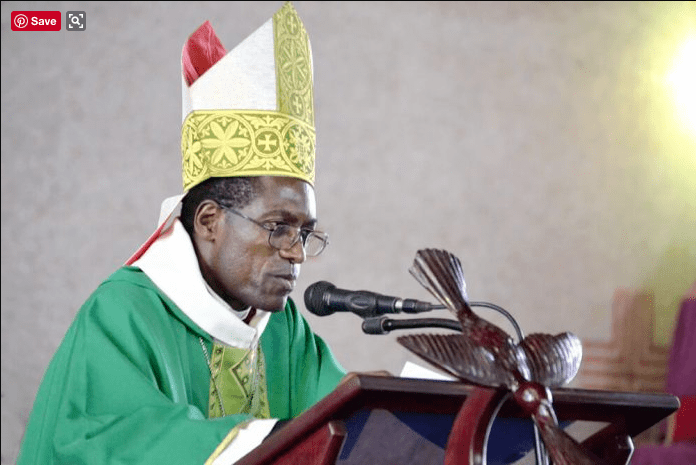 ROME – Bishops in Cameroon wrote in a statement June 13 that one of the African country's bishops, whose body was found in a river June 2, "did not commit suicide, he was brutally murdered."
A fisherman discovered the remains of Bishop Jean-Marie Benoit Bala of Bafia in the Sanaga River, near Monatele in the central part of the country. The bishops stated that authorities found a "strange message" in the bishop's car, which was parked on a bridge in Yaounde.
The message said "I am in the water," according to The Journal du Cameroun daily, and was left in the vehicle along with documents and identification cards.
While the authorities have yet to declare an official cause of death, a medical investigator told Camernews agency June 6 that there were "signs of torture" on Bala's body, and indications that he had been dead before entering the water.
The Catholic Bishops' Conference of Cameroon has no doubt: Bala was killed. "This is one more murder," the bishops wrote in the statement, alluding to an outbreak of violence in the country due to cross-border insurgents from the Nigeria-based Boko Haram.
"One too many," the bishops wrote.
The statement included a "sad list of bishops, members of the clergy and consecrated persons assassinated in circumstances still not clear today." Among them are Monsignor Yves Plumey, Emeritus archbishop of Garoua (assassinated in Ngaoundéré in 1991), Father Joseph Mbassi (Yaoundé, 1988), Father Antony Fontegh (Kumbo, 1990), Sisters in Djoum (1992) and Father Engelbert Mveng (Yaoundé in 1995).
"We feel that the clergy in Cameroon are particularly persecuted by obscure and diabolical forces," the bishops wrote, and urged the authorities to find "the exact causes and the perpetrators of this heinous and unacceptable crime."
The statement, signed by Archbishop Samuel Kleda of Douala who is president of the bishop's conference of Cameroon, called on the government to "shed light on the circumstances and motives of the assassination of Bishop Jean Marie Benoît Bala."
The bishops insisted that "the culprits be identified and delivered to justice to be judged according to the law," and urged the state "to assume the noble task of protecting human life."
The letter also addressed the media and those who use social media, saying that they should use "truth, modesty and discernment" when handling the information and not give way to "defamation, lies, calumnies."
The statement invited the media to have "respect for the dignity of the human person."
Finally, to the perpetrators of the alleged crime, the bishops wrote that they "pray for them and ask them to embark on a process of urgent and radical conversion."
The Catholic Church's 24 dioceses account for 38 percent of Cameroon's 20.4 million inhabitants, with Protestants making up 26 percent and Muslims 21 percent, according to the U.S. State Department's International Religious Freedom Report.
In 2014, the government of President Paul Biya, in power since 1982, signed a framework agreement with the Vatican on the church's legal status.