Stop sharing fake news, Filipino bishops implore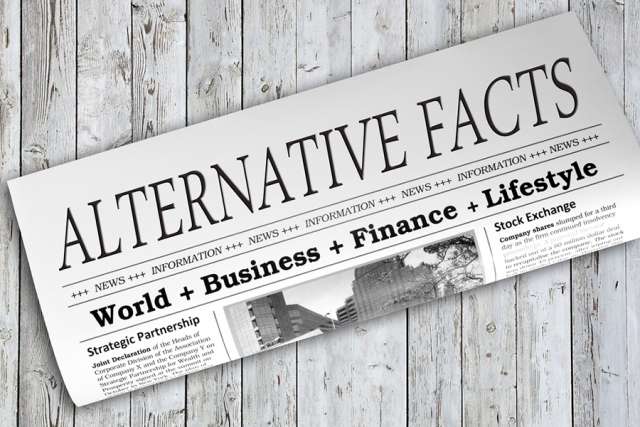 MANILA, Philippines — Fake news is a problem everywhere, including in the island nation of the Philippines.
So much so that the bishops of the Catholic-majority country have released a first-of-its-kind pastoral letter to their people imploring them: Please stop sharing fake news.
"At (Jesus') trial, the question of truth figured prominently. 'What is truth?' asked a bewildered Pilate, because he failed to recognize in Jesus, THE TRUTH!" the bishops said.
Therefore, they said, Christians are called to recognize truth in all forms, and not to participate in deceit for falsehoods in any way.
"A fact," the bishops helpfully explain, "is anything that is or that happens.
"If one man kills another, it cannot but be a fact that the deed was done, and any 'alternative fact' that would have it so that no killing was done is simply false, and, when meant to deceive, a lie!"
The bishops lamented that there are those "who have given themselves to the service of reporting what never happened, concealing what really happened, and distorting what should be presented in a straightforward manner."
They also observed that social media "has become the unfortunate site of 'alternative facts' and 'fake news.' Not only does this offend against the orientation of the human intellect to the truth. It is, more fundamentally, a sin against charity because it hinders persons from making right and sound decisions and induces them, instead, to make faulty ones!"
The letter, issued by Archbishop Socrates Villegas of Lingayen-Dagupan, president of the Filipino bishops' conference, includes four obligations for Catholics regarding the truth.
"Catholic faith obliges us to: 1. To refrain from patronizing, popularizing and supporting identified sources of 'alternative facts' or 'fake news,'" they said, referencing a phrase from a media faux pas made by Kellyanne Conway, counselor to U.S. President Donald Trump, earlier this year.
Secondly, Catholics are obliged "To rebut and refute falsehood whenever they are in possession of facts and of data."
Catholics also must "refuse to be themselves purveyors of fake news and to desist from disseminating this whether on social media or by word of mouth or through any other form of public expression."
And finally, Catholics must "identify the sources of fake news so that our brothers and sisters may be duly alerted and may know which media and which sites to shun," they said.
The letter comes during the same month that a "fake news blocker" was launched in the country by the National Union of Journalists of the Philippines and the Center for Media Freedom and Responsibility. Their newly-created Google Chrome plug-in "Fakeblok" flags fake news and misinformation on Facebook.
A recent study found that Filipinos spend the most time online and on social media of any country in the world.
The pastoral letter also comes at a time when opposing political camps in the Philippines are using fake news to advance their agenda, including controversial President Rodrigo Duterte, according to Philippine news source Rappler.
"A number of officials and agencies of the Duterte administration, such as Communications Assistant Secretary Mocha Uson, have also been accused of spreading fake news. Uson and many pro-Duterte bloggers have also discredited legitimate journalists as 'presstitutes,'" Rappler reported.
The bishops of the country went so far as to say that sharing fake news is not only an offense against human intellect, but a "sin against charity" because "it hinders persons from making right and sound decisions and induces them, instead, to make faulty ones!
"We your bishops join the Lord Jesus in His prayer that we all be consecrated in the truth, because the Word of the Lord is truth!"