Bangladesh cardinal says Pope will see church 'rich in our poverty'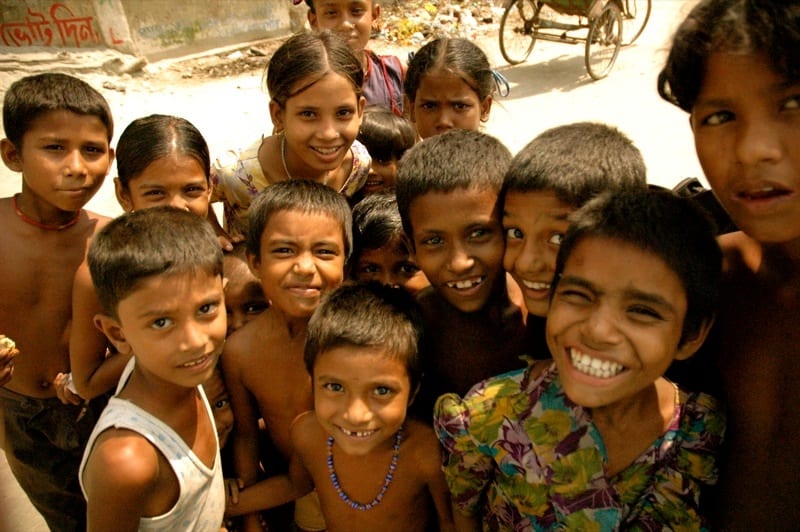 MUMBAI, India – Bangladesh's first-ever cardinal, part of Pope Francis's campaign to lift up the peripheries of the world, says Catholics in his country "joyfully" await the pontiff's arrival later this year, where he'll meet a church marked by a "richness in our poverty."
Cardinal Patrick D'Rozario of Dhaka in Bangladesh told Crux that the dates for the pope's visit to Bangladesh and Myanmar will be Nov. 23 to Dec. 8, although he was cautious about confirming Myanmar as the second destination for the pope's Asia swing.
D'Rozario said that he would quote Cardinal Charles Bo of Myanmar, another first-ever cardinal named by Francis, who said, "We have invited the Holy Father to Myanmar, we hope the Holy Father comes soon."
However, he did say that working out the protocol for the visit is complicated because "there are two countries involved."
RELATED: Francis could visit Myanmar and Bangladesh in late November
In any event, D'Rozario expressed keen enthusiasm about the pope's pending visit to his own county.
"The Church of Bangladesh is joyfully awaiting the Holy Father's visit," he said. "The Holy Father comes as a religious leader, as a pilgrim."
Christians account for just 0.5 percent of Bangladesh's population of 170 million, roughly 90 percent of which is Muslim. In part because of systemic discrimination in employment, poverty among Christians is widespread.
"Bangladesh is a Church of the poor, for the poor," D'Rozario said, while insisting it's "poor in Spirit, but there is a richness in our poverty."
The 73-year-old cardinal listed several forms he believes that richness takes.
"There's a richness in our values, richness in our culture, richness in our religious harmony, richness in our interfaith dialogue, richness in our tradition, and richness in our achievements both political and economic.
"In Bangladesh, we have the richness of dialogue," D'Rozario said, referring to relations among the majority Muslims as well as Hindus, Buddhists, Christians and others.
"It's a dialogue of Life, a dialogue of action, and a spiritual dialogue," he said.
RELATED: Bangladesh cardinal sees red hat as megaphone for peace
In a November 2016 interview with Crux in Rome, D'Rozario said that spirit of dialogue has been growing.
"There was a time when only a few of us would take the initiative to have dialogue with the greater Muslim community, and we were hesitant about how they'd react," he said. "Recently what I've found is that the greater Muslim community is taking the initiative, and not only that, the government has been taking the initiative."
D'Rozario indicated that there are also elements of Pope Francis's social and political agenda that will be especially welcome in the south Asian nation, which shares borders with both India and Myanmar.
"The Church in Bangladesh also has struggles because of climate change," he said, suggesting that the pope's message of care for creation in his encyclical Laudato' Si is especially relevant there.
In general, D'Rozario told Crux that the minority status of Christians in Bangladesh, coupled with the occasional persecution they face and the chronic sense of second-class citizenship, makes the pope's outing especially encouraging.
"The Church in Bangladesh is a Little Flock, and we are waiting for the Holy Father, as a witness of the Good News, who will give an impetus to the Gospel and the Faith," he said.
D'Rozario struck a similar note in November when asked about the importance of him becoming a cardinal.
"It's nothing but an option for the poor, and option for the little ones and those who are unknown," he said. "This is for them."