President of Canadian bishops calls for action against mining industry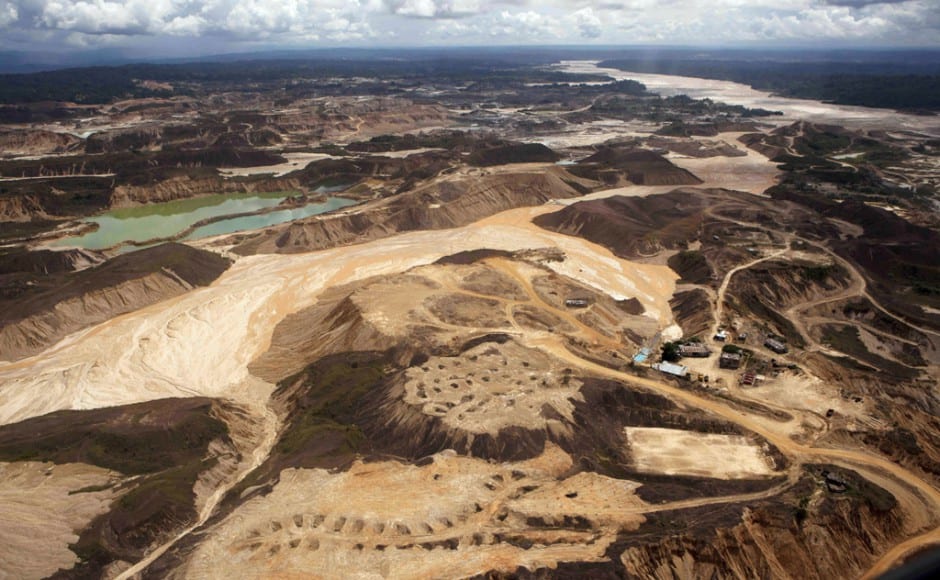 Canadian mining companies working in Latin America have been accused of degrading the environment and abusing local populations, and the president of the country's bishops' conference is asking the government to investigate.
In a letter to Prime Minister Justin Trudeau, Bishop Douglas Crosby of Hamilton said Canadians "cannot accept the unethical way Canadian mining companies have been operating in Latin America or other regions of the world, taking the absence of effective regulatory schemes as a reason to shirk their ethical responsibilities."
Crosby paid particular attention to the effect the mining operations were having on the indigenous populations, "whose ancestral lands are being ravaged and depleted by unethical, unjust and irresponsible ways of mining."
RELATED: Catholics, indigenous ask commission to protect land rights
A similar letter was sent to Trudeau by the Latin American Episcopal Council (CELAM) and more than 200 Latin American and international organizations on April 25, 2016, but the government has yet to respond.
Canadian mining firms control over half of mining operations in Latin America, according to a report by the U.S.-based Council on Hemispheric Affairs (COHA).
In a 2014 report on Canadian mining firms in Latin America, COHA said the consequences of large-scale mining production by Canadian firms are threefold and encompass a wide range of issues, including:
Mining involves extensive collateral damage to the environment;
Mining impacts the social organization of communities, with many individuals being forcibly displaced by environmental disturbances or by the direct planning and mismanagement of companies;
The mining industry has neglected the rights of indigenous and tribal peoples.
In his letter, Crosby said it was well known that the control, extraction, processing, and trade of natural resources finance armed groups whose exploitation of power hinders and endangers vulnerable populations.
"We have heard stories of how threats, violence, extortion and even murder have been used to advance the progress of big business and industry to the detriment – both human and economic – of the poor," the bishop wrote.
RELATED: Religious and indigenous leaders seek to save rainforests
Crosby said the government urgently needed to implement a series of policies to police the industry, including:
The creation of objective and impartial means (such as an ombudsperson) to monitor and investigate complaints of abuses about Canadian mining companies abroad;
Access to Canadian courts, which would allow violations of environmental and human rights' legislation by Canadian mining companies operating abroad to be prosecuted under Canadian law;
An end to Canadian government action, whether through aid, trade, technical assistance or diplomacy, that seeks to influence the adoption or modification of regulatory frameworks in recipient countries for extractive projects;
A halt to the pursuit of free trade and investment agreements that favor Canadian mining companies over people and the environment, in particular an end to investor-state international arbitration mechanisms, which foreign investors use to protect their investments and to evade regulation or accountability for abuses.
Crosby said that Canadians "cannot remain indifferent to the cry of the poor, or to the repercussions of environmental degradation on our common home."
In 2015, Pope Francis said governments in areas where mining occurs, as well as business leaders and investors, should insist on socially responsible behavior from multinational mining companies.
His words were in a message to a Vatican conference on reforming the industry.
The pontiff called the event "a cry of outrage for the human rights violations and the working conditions that border on slavery and the industry of human trafficking that feeds prostitution," as well as "a cry of helplessness about the pollution of natural resources and the lack of interest from the civil authorities."
The mining industry, Francis said, is "called upon to adopt a behavior inspired by the fact that we constitute a single human family."