New East Timor leader says he's ready to work with church, society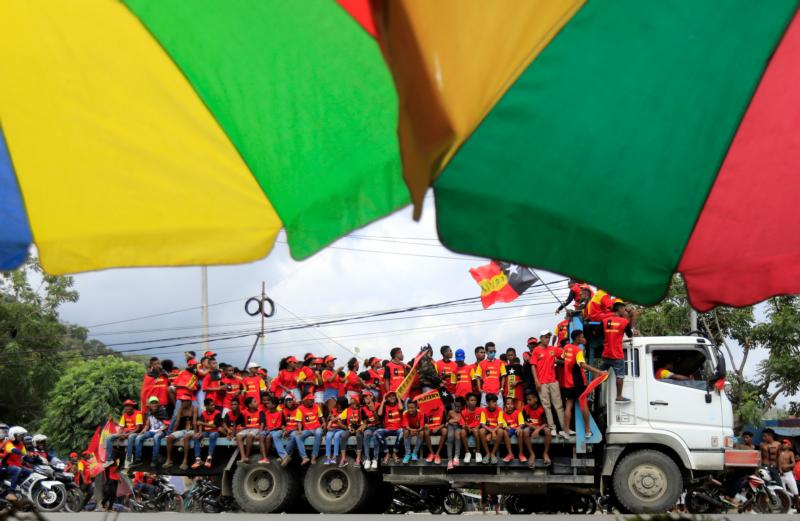 DILI, East Timor — After six weeks of negotiation, an alliance led by the former revolutionary party Fretilin will lead the economically troubled Catholic nation of East Timor for the next five years.
No clear winner emerged from the July 21 election, leading to multilayered negotiations, reported ucanews.com. It said members of parliament were sworn in Sept. 5, after a coalition was confirmed among Fretilin, the Democratic Party and Khunto to form a majority required to ensure a stable government.
Aniceto Guterres Lopes of Fretilin — the political party that began as a resistance movement that led to East Timor's independence — was elected president of the parliament.
In his first speech following his victory, Lopes asked all parties to leave behind their differences and work for a better society, reported ucanews.com.
"Parliament is ready to work with the Catholic Church and other religions, and all elements in society," said Lopes, a former human rights lawyer and recipient of the 2003 Ramon Magsaysay Award, sometimes called the Asian Nobel Peace Prize. "We have to collaborate in dealing with economic issues, health, education, unemployment, and poverty."
More than 80 percent of East Timor's 1.3 million people are Catholic.
Lopes, who has been in parliament for 15 years, called on members of the five political parties to improve their work ethic and to travel to the country's remotest areas to identify and understand the real problems East Timor's largely impoverished people face.