Malawi Church concerned power outages will drag country down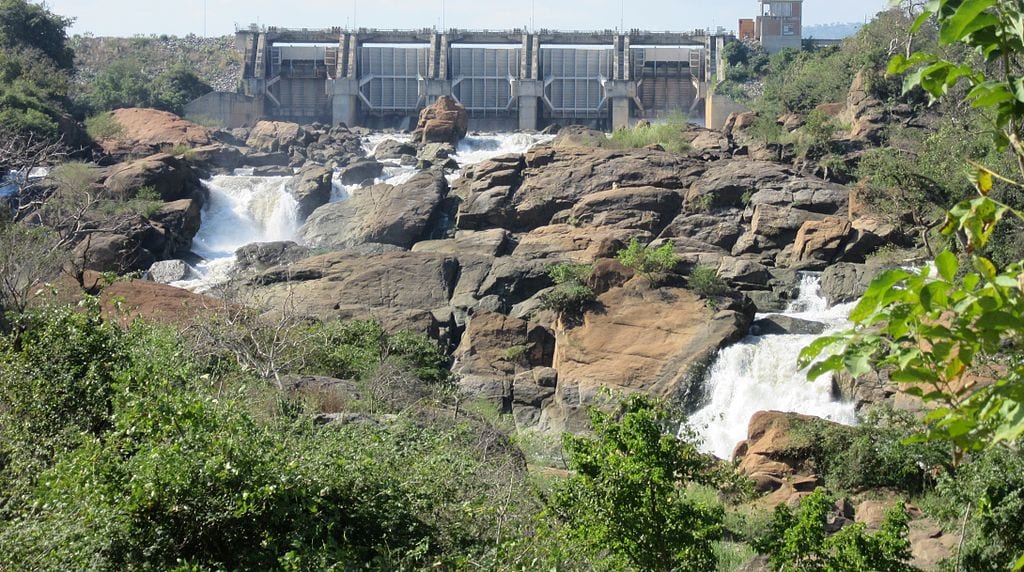 YAOUNDÉ, Cameroon – Persistent electricity blackouts in Malawi have one local bishop worried about the country's young people, as well as the local economy.
Bishop Peter Musikuwa of Chikwawa said both local and foreign businesses will be deterred from investing in the southern African country if they can't count on a stable power supply.
He also said lack of power to the country's agricultural sector will hurt Malawi's children the most.
"If people cannot have their maize milled [this will] contribute negatively towards education since most children would shun classes because they are hungry," Musikuwa said on Saturday.
Musikuwa's concern highlights a problem affecting almost all sub-Saharan Africa.
According to management consulting firm McKinsey, "If sub-Saharan Africa is to fulfill its promise, it needs power—and lots of it.
"The fact that sub-Saharan Africa's residential and industrial sectors suffer electricity shortages means that countries struggle to sustain GDP growth," McKinsey's 2016 report Powering Africa states.
"The stakes are enormous. Indeed, fulfilling the economic and social promise of the region, and Africa in general, depends on the ability of government and investors to develop the continent's huge electricity capacity," the report continues.
In Malawi, over 90 percent of power comes from hydroelectric dams built on two major rivers running through the country, while the rest comes from smaller thermal powered stations, which run on natural gas or diesel fuel.
In July, the Chief Executive Officer of the Electricity Supply Corporation of Malawi, or Escom, warned that Malawi would witness more power cuts.
In a letter dated July 31, 2017, and addressed to the Malawi Confederation of Chambers of Commerce and Industry, Evelyn Mwapasa said the business community and hospitals will from time to time witness power outages and rolling blackouts.
RELATED: Pilgrims by the thousands trek to Ugandan shrine to recall 22 martyrs
"As you might be aware, the country is experiencing electricity supply shortage due to, among other factors, inadequate hydroelectricity generation arising from low water levels on Lake Malawi and reduced flows on Shire River," she wrote.
"Reports so far show that the country will continue to experience a shortfall in electricity supply unless the country receives normal to above normal rainfall for a period of about five years consecutively, or effective short to medium term interventions are implemented," the letter continued.
Mwapasa said her institution would put in place a raft of measures to minimize the impact of the electricity shortfall, but urged customers, particularly hospitals and businesses to "put up mitigation measures to minimize the impact."
But Escom's partner, Electricity Generating Company – known as Egenco – has rejected the explanation given by Escom that the power cuts are a result of insufficient production.
According to Egenco CEO, William Liabunya, the shortfall is a result of higher demand in the cold season.
He said power supply has also been affected by repair work being carried out at the Kapichira Hydro station and the removal of a major power unit as part of a multimillion dollar project designed to increase power to homes and businesses.
The Millennium Challenge Corporation compact, or MCC, is a $350.7 million plan to increase capacity and establish stability to the national electricity grid.
Less than 7% of Malawi's 14 million people are connected to the national grid. But with an installed capacity of just 320 MW, a rapidly growing population means that rolling blackouts will persist without additional production.
And with that, the country's economy can only suffer. Firms either shut down altogether, or have to use costly onsite generators.
Blackout biting businesses
Inadequate, unreliable, and unequal access to power drives up the cost of business, hinders investment, and limits job opportunities, particularly for the poor.
Reports by the Malawi News Agency show just how businesses have been suffering as a result of the power cuts.
Livison Mbewe, the Managing Director of LEMKE Boards Engineering Company, told the news agency power outages are costing his company over $280 on a daily basis.
"The power outages are really affecting my business. I have orders, but I couldn't deliver them. As you could see, production has halted at my company since morning because we haven't had electricity. Probably they would only have it during the evening and who could be working during that time?" he explained.
Hospitals too have been hit by the power outages, with health personnel complaining that life support machines, incubators for premature babies, ventilation machines, anesthesiology equipment, and blood pressure monitors frequently quit functioning during the outages.
As the nation suffers the power cuts, Musikuwa now wants Escom and Egenco to find alternative sources of energy to lessen the impact of the power outages.
"Escom and Egenco should now find means of solving the problem once and for all which has been a challenge for some time now. People are failing to do their businesses as a result of having no power in most towns and cities," the bishop said.
Musikuwa was speaking at the Golden Jubilee celebrations at St. Kalemba parish in Bangula, located in the south of the country.
The bishop's comments were not just for the parishioners, but also to highlight the problem to an important visitor to the jubilee: President of Malawi, Peter Mutharika.
RELATED: Malawi's government encourages local Catholic media
"On the problems highlighted, my government is working hard to sort them out, but we need collaborative efforts. Let's work together because government and churches are supposed to work in close collaboration in uplifting people lives," the president said.
Mutharika then praised the Catholic Church for its contributions to Malawi.
"The Catholic Church has been instrumental to the development of the country in areas around health, agriculture and education. Let's join hands and work together because my government has always worked hand in hand with various religious groups. We are all together in God's mission," he said.
On Wednesday, October 25, Mutharika made a surprise visit to the headquarters of Escom and Egenco, where he echoed the concerns voiced by Musikuwa.
"I am obviously concerned about the power problems we are having in this country because without power we cannot transform this country," the president told the power companies.
"Investors cannot come because there is no power, so power is very crucial and we have put it as a priority. I know that the blackouts are very painful, they are hurting people and businesses and so on and so forth, and I know what the country is going through," Mutharika said.