Togo bishop condemns 'indiscriminate brutality' by security forces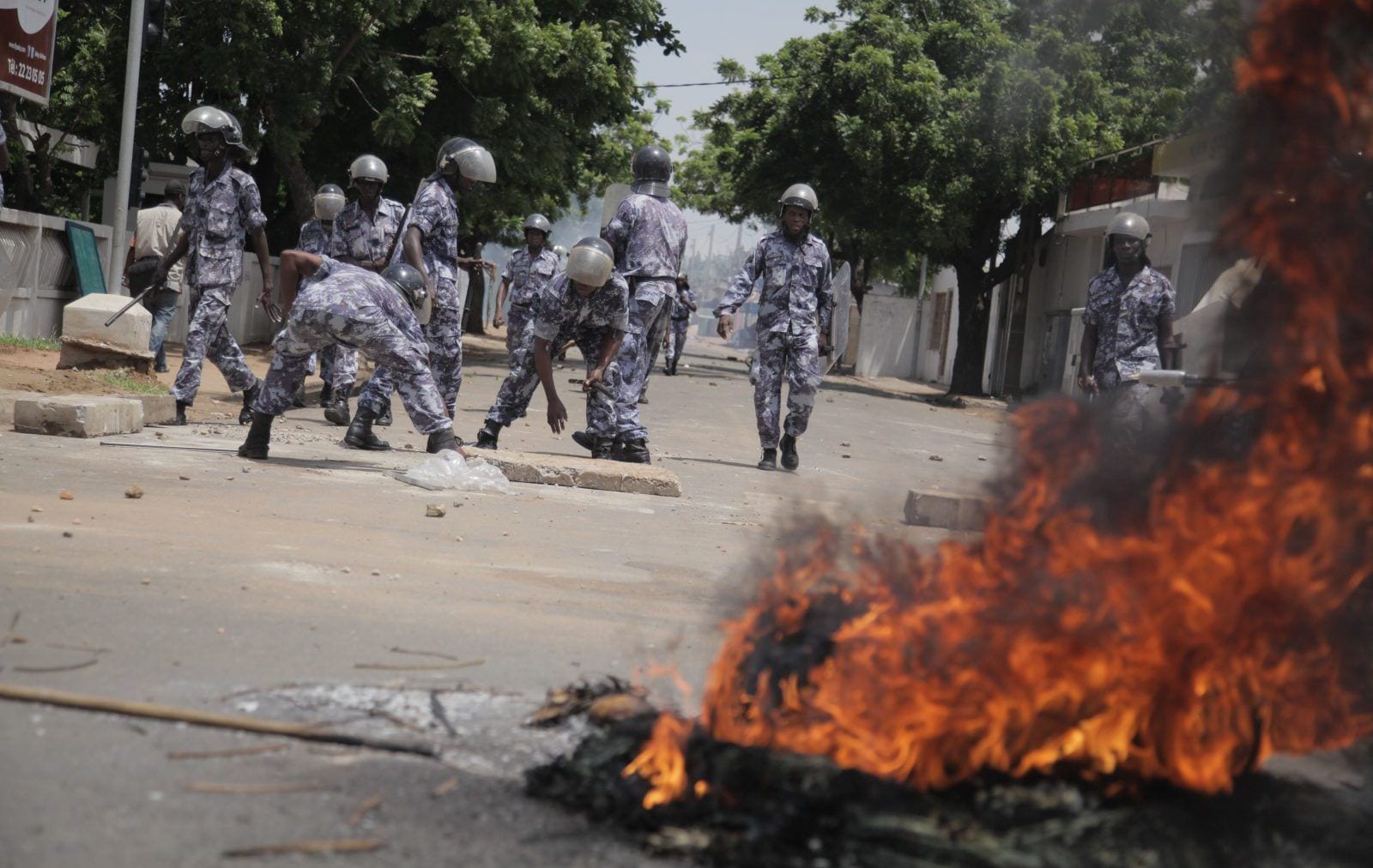 DAPAONG, Togo — A Catholic bishop in Togo condemned "indiscriminate brutality" by security forces against anti-government protesters and warned of a "climate of psychosis" in the West African country.
Bishop Dominique Guigbile of Dapaong said he was saddened by the "blind violence" being carried out by Togolese against each other.
"Innocent people should not be punished instead of the guilty, and everyone should be guaranteed humane treatment, with respect for their rights and dignity," he said in an Oct. 9 pastoral message in response to the actions of police and military troops as they confronted opponents of President Faure Gnassingbe in several towns.
RELATED: Catholic Church in Togo calls for term limits as protests continue
The bishop explained how he had witnessed homes, shops, offices and cars "burned, vandalized and pillaged," as well as deaths, injuries, arrests and abductions, and the flight of citizens to other countries.
"People are deeply shocked, traumatized and bruised by this kind of urban guerrilla warfare — these unfortunate events have further weakened the peace and social cohesion, which were already endangered by social and political tensions," Guigbile said.
"A climate of psychosis, fear, mistrust and suspicion is now embedded in the population, dangerously compromising our fundamental and legitimate aspirations to fraternity and coexistence."
Demonstrators took to the streets in August, protesting plans to extend the presidency of Gnassingbe, who entered office in 2005 after the 38-year rule of his father.
In September, a government-backed bill to restore a two-term presidency, while allowing Gnassingbe to run again in 2020 and 2025, was rejected by Togo's 14-party opposition coalition. The opposition parties subsequently declined international mediation Oct. 10, demanding instead the president's immediate resignation.
Archbishop Denis Amouzou-Dzakpa of Lome has offered to mediate the dispute, while a bishops' conference declaration, read in churches Sept. 17, warned "peace and social cohesion" would be impossible without reforms in line with Togo's 1992 constitution.
The declaration urged protesters to shun "ethnic hatred and violence," but said police and troops had used excessive force and should remain neutral.
In his message, Guigbile asked all parties "to renounce all forms of violence and engage resolutely on the path of peace, mutual respect, tolerance, forgiveness and a culture of coexistence."