God comes to people in the simplest guises, says new Paris archbishop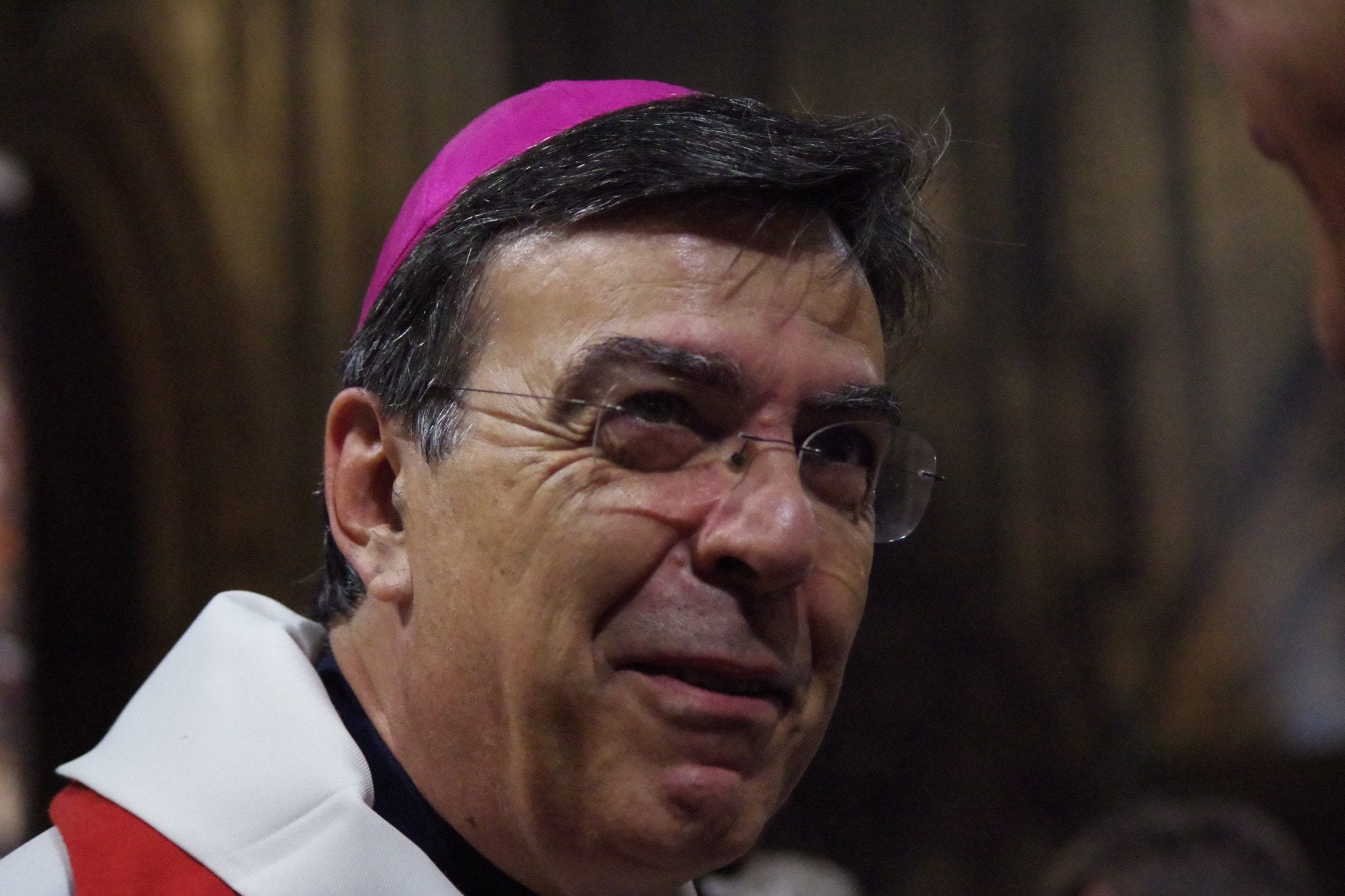 PARIS, France — The new Archbishop of Paris has urged French Catholics to ignore wealth and power and look for God "in the smallest, weakest and poorest."
"If God wanted to show himself, he might give the task to some American filmmaker — to Cecil B. DeMille, who could have done something amazing, to James Cameron with his special effects, or to the Disney studios with their laser technology," said Archbishop Michel Aupetit.
"But when God shows himself to people, he comes with the greatest discretion like a small child — in a stable among animals because the world would not accept him," he said at his Jan. 6 installation at Notre Dame cathedral.
He said those who were "truly great and all-powerful" had no need for "coronets and symbols of office," adding that God touched people who were "capable of recognizing and listening to him."
Aupetit said Catholics needed to recognize "God comes to us in the simplest possible guises, without a miter or a crook — but he's still God, and we need faith to recognize him."
"Don't justify the famous Chinese proverb that when the wise man points to the moon, the fool merely looks at his finger. Don't look at the archbishop, but contemplate Christ."
The 66-year-old Versailles-born archbishop, appointed in December to succeed the retiring Cardinal Andre Vingt-Trois as Archbishop of Paris, began studying as a seminarian in 1990, after 11 years as a doctor, and served in various parishes before being appointed vicar general of the Paris archdiocese in 2006.
He was ordained a bishop in 2013 and served as auxiliary of Paris for a year before Pope Francis named him bishop of Nanterre. He currently heads the family and society commission of the French bishops' conference.
The Catholic La Croix daily said Aupetit would face key challenges in the Paris archdiocese, which serves a Catholic population of 1.35 million. In 2013, he joined street protests against a same-sex marriage law, and they said he was likely to oppose new moves to liberalize France's bioethics law.
The France-1 TV network said Jan. 8 the archbishop was known to hold "very conservative positions," but also knew "how to adapt and show openness of spirit."
In a Jan. 4 interview with France's Radio Notre Dame, Aupetit said he was aware of "many contrasting expectations" surrounding his appointment and would prioritize help for parishes "with fewest human and financial resources."
He added that the French church included "different sociological realities and sensibilities," and said his key role would be "ensuring unity, not uniformity," while "not reacting systematically to every development."
"When everyone moves in the same direction, there's a danger consciences become anaesthetized," said the archbishop, who holds doctorates in medicine and theology.
"The church's word can be disturbing, and we should accept this — not to cause trouble, but to rouse consciences."