Catholic leaders in India join in condemnation of rape and murder of 8-year-old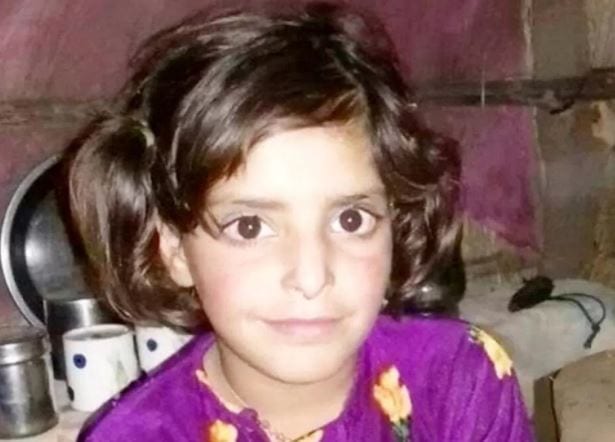 MUMBAI, India – Catholic leaders have joined in the condemnation of the brutal rape and murder of an 8-year-old Muslim girl by a group of Hindu men in India's volatile Jammu and Kashmir state.
Asifa Bano was allegedly lured by the men to a Hindu temple, where she was raped repeatedly and tortured over 5 days before being strangled and then hit in the head twice by a large rock. Her body was found on Jan. 17.
The eight accused men – including four police officers and the caretaker of the temple – pleaded not guilty to the crime on April 16.
The murder has shocked the nation, and led to several sectarian protests, especially after several politicians belonging to the ruling Bharatiya Janata Party (BJP) party expressed support for the accused.
The BJP has strong links to the Rashtriya Swayamsevak Sangh (RSS), a militant Hindu nationalist organization.
Jammu and Kashmir state has a Muslim majority, and shares a border with Pakistan, which has territorial claims on the area.
RELATED: Catholic Church condemns rape and murder of 7-year-old in Pakistan
Bishop Allwyn D'Silva, the auxiliary in charge of the social apostolate in the Archdiocese of Bombay, told Crux the Catholic Church is in solidarity with the victim and her family, adding "it is unfortunate that we still have such cases in our country."
"The criminal justice system needs to be updated to render speedy justice. Importantly, it is high time we question ourselves as to how we look at people," he said.
The bishop has called for a peaceful rally and a signature campaign on Wednesday, asking for justice and for security for girls and women in Indian society.
"We are inviting an advocate to explain the legal position and other speakers to communicate the gender aspect. Not just Catholics, people of all faiths are urged to come and raise their voice against the growing culture of intolerance and violence against women. The culprits must be brought to book and victims must receive speedy justice and compensation," D'Silva said.
Sister Arina Gonsalves, appointed by Pope Francis to the Pontifical Commission for the Protection of Minors in February, said the rape and murder of Asifa was "a very heinous crime and a shame for our country."
"My heart goes to the family members of this girl and would like that those in authority must take strict action against the perpetrator," she told Crux.
Sister Meena Barwa, a Catholic nun who was sexually assaulted nearly 10 years ago during some of the worst anti-Christian violence in India's history, said the rape and murder of Asifa has "affected me" and "lingers in my mind and heart."
Barwa, a member of the Servite order and niece to Archbishop John Barwa of Cuttack-Bhubaneswar, was attacked during the 2008 riots in Kandhamal, when Hindu mobs left 100 people dead, thousands injured, 300 churches and 6,000 homes destroyed, and 50,000 people displaced.
"I read news and watch this horrific incident. I just cannot digest it. There is a feeling of helplessness and hopelessness. To this extent men of my country can become," she told Crux.
"Whom will women, girls and kids turn to? I can't bear to imagine what pain parents of Asifa are undergoing. Have men become so evil in our country?" Barwa asked.
"Once again, I feel insecure and frightened. It is too much to take. I can't reconcile," she continued. "I cannot stop my tears, my heart is heavy. Let God forgive these men. I need to wipe my tears and hope against hopelessness and wait for justice. Let my country awake."