Across Latin America, scandal fallout, banned pilgrimages and pro-life ferment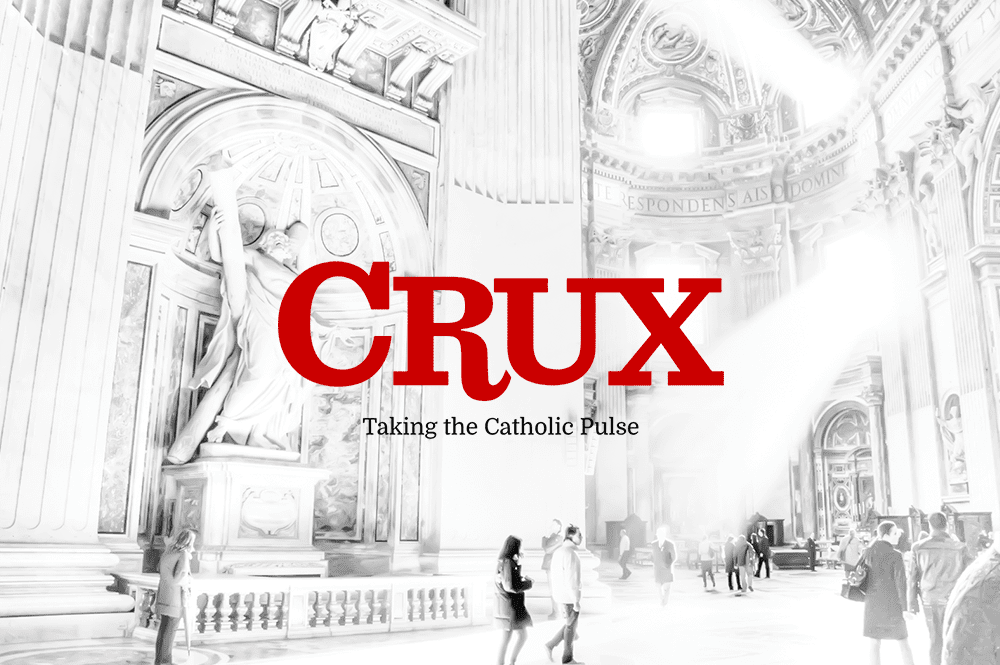 ROME – Controversial pilgrimages, protest rallies, marches for life and calls for dialogue have marked recent days for Catholics in Latin America, with hundreds of thousands taking to the streets to defend the unborn in Peru and Colombia; a bishop continues his appeal for society's right to protest in Nicaragua; and a "pilgrimage" to a major Brazilian shrine in defense of an imprisoned former president is banned.
In addition, Chile's bishops' conference is set to arrive in Rome later this week for their May 14-17 meeting with Pope Francis to discuss the country's clerical sexual abuse crisis, a trip intended to boost reform in response to the hierarchy's inaction- defined by some as flat-out criminal behavior- when it comes to dealing with the protection of minors.
Chile, closer to a non-prescription law for sex abuse crimes
Though not yet a law, President Sebastian Piñera has introduced in Chile's parliament a proposed bill to remove a statute of limitations for crimes of a sexual nature against children. As the law stands in Chile, once victims reach 18, they have five or, in some cases, 10 years to lodge a complaint.
When they were in Rome meeting with Francis, three of the victims of Chile's most infamous abusive priest, Father Fernando Karadima, publicly called on Piñera to change the law. The president's decision came only days after.
RELATED: Pope Francis tells sex abuse survivors, 'I was part of the problem'
Juan Carlos Cruz, James Hamilton and Jose Andres Murillo spoke with the press in Rome on April 2, and Pinera's announcement came on the 4th in the presence of Hamilton, who's long lobbied for the change in law.
Hamilton defined the proposed bill as a "historic moment" and a "gift to the country."
Karadima was found guilty by the Vatican in 2011. Due to Chile's criminal statute of limitations, he was tried and found guilty under the country's criminal law, but the sentence was never applied.
Though Congress still has to pass the bill, the expectation is that it will be approved unanimously.
Experts say that roughly only a third of child victims of sexual abuse reveal the situation early on. In most cases, it can take them from 15 to 20 years to come forward.
If the bill passes, it could lead to Karadima's sentence finally being applied, but its scope would be much broader: According to several reports in the Chilean press, somewhere between 50 to 60 children are sexually abused in the country each day, meaning there's a new abuse every 33 minutes.
RELATED: On Chile abuse crisis, who led Pope Francis to make 'serious errors'?
Cardinal Francisco Javier Errázuriz, who sits on the pope's council of cardinals who advise him on the reform of the Roman Curia, and Cardinal Ricardo Ezzati, archbishop of Santiago, have also been accused by the victims of having covered up for Karadima.
Ahead of the summit in the Vatican, laypeople in two of the dioceses that have bishops of Karadima's inner circle, Talca and Osorno, have organized  protests demanding the two cardinals' resignations.
In Peru and Colombia, hundreds of thousands rallied for life
On May 5, some 400,000 Colombians in 45 cities turned out for pro-life rallies organized by Unidos por la Vida (United for Life"), and some 800,000 people did the same in Lima, Peru.
Francis, through the Vatican's Secretariat of State, sent a message to Peru saying that human life, "particularly that of our defenseless brothers and that of those discarded by society," is the primary value and the primordial right of each person.
Since 2006, Colombia allows abortion in just three cases: when the pregnancy presents a danger to the mother's physical or mental health; when there are signs of abnormalities in the baby; or if the pregnancy is a result of rape or incest.
Even though the rally was born as a response to the legalization of abortion in these situations 12 years ago, Colombia's Constitutional Court has asked the Health Ministry to regulate euthanasia for children and adolescents.
According to Colombia's resolution 825 of 2018, minors who are over 14 years of age can be euthanized without their parent's consent. Children who are between 6 and 12 can request it if they have an "exceptional psychological development" which allows them to make a "free, voluntary, informed and unequivocal" decision, and if their "concept of death reaches that expected for a child who's over 12."
Between the ages of 12 and 14, the will of the child must be taken into account, but parents' consent for terminating their lives is mandatory.
On March 20, the Colombian bishops' conference released a statement inviting the "Catholic people to maintain as a firm and non-negotiable principle that life is a gift from God, of which only He can dispose; families, to commit themselves thoroughly to their mission to be the cradles where life is born, grows and is protected; to young people, adolescents and children, so that they don't 'allow themselves be robbed of hope', even in the face of everything that relativizes the value of human life."
In Peru, where abortion is illegal except in case of a threat to the life or health of the mother, some 800,000 people rallied in Lima to defend the right to life of both the mother and the unborn child. It's the sixth time the march took place.
"To the State we say: protect life, support the family, exile abortion. Don't allow the State to mistreat people. The norm is for the State to protect large families, what's normal is for the school to welcome those who have no means to study, and that hospitals treat people well," Cardinal Juan Luis Cipriani, archbishop of Lima, said, closing the event.
In Brazil, an imprisoned ex-president does not justify a pilgrimage
Officials at the Brazilian Shrine of Our Lady of Aparecida have said the site is not to be used for a pilgrimage being organized by the country's left-wing Workers' Party to ask for the liberation of former president Luiz Inácio Lula da Silva, jailed on corruption charges on April 7.
"The shrine is a sacred place that welcomes every child of Our Lady of Aparecida with no distinction, but it's also a home that opposes every or any use of its space for political or ideological ends," a statement by the shrine's administration released on Friday says.
According to the statement, no celebration at the shrine has a scope other than the "evangelization of the thousands of pilgrims who pass through here every day."
The statement was a response to a tweet sent out by a senator from the leftist Workers' Party, Gleisi Hoffman, who on Wednesday called on Catholics on Brazil to participate May 20 on a pilgrimage to Aparecida to ask for the liberation of Lula.
"Organize your caravan. Let's express our faith and ask for the freedom of Lula, the president of the poor," says the tweet.
Lula is currently serving his 12-year sentence at a Federal prison. He was sentenced for corruption and money laundering.
The shrine of Our Lady of Aparecida is especially important to Francis, who helped lead a 2007 meeting of the Latin American bishops there which produced a document regarded by many observers as a preview of his papacy, and Francis added a stop there when he visted Brazil shortly after his election in July 2013 for World Youth Day.
In Nicaragua, a bishop defends the people's right to protest
Two weeks after deadly clashes between university students and security forces of President Daniel Ortega, the Nicaraguan bishops' conference said it has accepted an invitation to mediate in the dialogue between different actors as a "gesture of collaboration in the pacification" of the country.
RELATED: Some Nicaraguan bishops openly back anti-Ortega protests
Cardinal Leopoldo Brenes, archbishop of Managua, said in his Sunday homily that "we have to ask for the presence of God, not only among we bishops, but in every man and woman who is a part of this country."
According to the Spanish news agency EFE, Brenes also said that Francis has promoted dialogue, and they do so too.
"There are different opinions, different options, but how beautiful to sit at a table where each one of us can contribute their best," he said.
Brenes is one of five Catholic bishops who will help mediate. Another is his auxiliary Silvio Báez, who's openly critical of the government.
On Monday, seeing the revamped clashes between those who support the government and those who don't, he went to Twitter to say that "Nothing violent lasts nor leads to understanding. Stop the repression in Catarina and Niquinohomo!"
Niquinohomo is the birthplace of Augusto César Sandino, after whom the Sandinista movement, today led by Ortega, was named.
RELATED: Pope, bishops demand end to Nicaragua violence over social security reform
According to La Prensa Grafica, government activists attacked protesters with home-made explosive devices, while the anti-looting police threw tear gas at them.
"To the authorities of the government and the police, I beg you to save the possibility of a dialogue. Stop the violent repression against the peaceful people of Niquinohomo," he wrote later on the social network.