Cleric in Chile who recorded sex abuse charges reports himself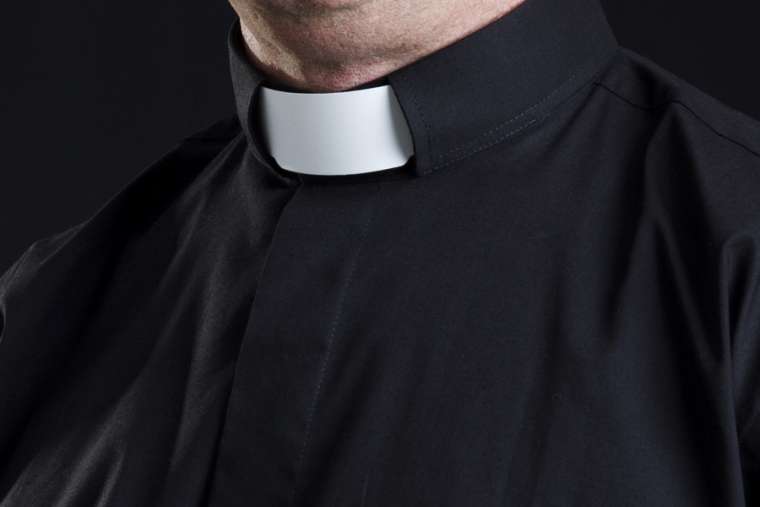 ROME – An ongoing crisis in Chile's Catholic Church continues to develop, with new allegations, accusations and compromising media reports arising almost daily. Last week, most of the country's bishops handed their resignations to Pope Francis, who had summoned them to Rome and presented them with a document accusing the Chilean hierarchy of destroying evidence and of a systematic cover up of sexual abuse.
The man registering allegations reports himself
A Chilean priest who was tasked with receiving allegations of clerical sexual abuse against minors was removed from his position in early January, after he reported himself for having abused someone.
Father Óscar Muñoz Toledo, former chancellor of the archdiocese of Santiago, was removed from that position on Jan. 2, days before Francis's visit to the country.
The information was first reported by Chile's El Mercurio, and the Chilean newspaper La Tercera received confirmation from the archdiocese through a statement that says that on that date, the priest "reported himself for abuse. After this, cautionary measures were implemented, he was relieved from his position of chancellor in the curia and parish priest."
The alleged abuse did not happen in a church setting, the statement said.
Muñoz was also banned from public priestly ministry, and an internal investigation was launched. A report was then sent to the Vatican's Congregation for the Doctrine of the Faith (CDF), which has responsibility for handling abuse cases.
No allegations were brought to civil authorities after Muñoz reported himself to the archdiocese, with the Church insisting that it's up to the alleged victims to do so, in an attempt to safeguard the identity of the abused.
It is unclear at this point if Muñoz abused a minor or an adult. Though under canon law the case of a priest accused of sexually abusing a minor is exclusively reserved to the CDF, there's nothing stopping a bishop from sending a case involving an adult to the Vatican office and seeing if they decide to take it.
According to Juan Carlos Cruz, a Chilean who was abused by Father Fernando Karadima, the country's most infamous pedophile priest, Muñoz took their statements against the cleric.
Sharing one of the reports about Muñoz's abuse on Twitter, Cruz also said that "nothing happened" after Karadima's victims testified.
Cruz is one of three survivors of Karadima who met with Francis in the Vatican last April, and several more are coming in June as part of a delegation of 9 who were either victims of the priest's sexual abuse, abuse of power or of conscience, or people who accompanied the victims for the past two decades.
RELATED: Pope to meet more survivors of Chile's most infamous abuser priest
Allegations against Karadima were first raised by survivor Andres Murillo in mid-2003.
Muñoz began working for the Santiago curia in August 2003 as vice-chancellor, and in 2011 became chancellor, a position defined on the website of the Archdiocese of Santiago as one whose main functions include "organizing and safeguarding all the documents and acts concerning the archdiocese, parishes and canonical entities."
A priest accuses the papal representative of cover up
Upon his return from Rome, Bishop Horacio Valenzuela of Talca, one of four accused of having covered up for Karadima, met with the clergy of his diocese to address the meeting between Francis and the bishops.
During that encounter, one of the priests, Father Sergio Díaz, flat-out asked the bishop to leave his post, saying that he hadn't acted on abuse allegations. The priest also accused another of the bishops who was once part of Karadima's inner circle, Tomislav Koljatic of Linares, of being in on the cover-up.
According to his own account of the event, the priest also challenged Italian Archbishop Ivo Scapolo, the papal representative in the country, saying that he was a "bandit" because Díaz had given the diocese and the nuncio information about abuse allegations against a priest who had sexually abused several minors, one of whom had committed suicide.
After making an appointment to meet with the nuncio, when the priest arrived with some of the alleged victims, according to Díaz, Scapolo refused to meet with them.
Valenzuela didn't respond to the allegations after they were made public by several Chilean media on Wednesday, but both Scapolo and Koljatic of Linares denied the accusations on Thursday.
Koljatic claimed that Díaz had never reached out, and that regarding the case of abuse, it had been investigated and the information sent to the Vatican. The delay, he said, was not his responsibility.
One of the alleged victims, former acolyte Cristián Alcaíno, also accused the bishop of cover-up, saying that he had spoken with a diocesan priest about the allegations, but he never received an answer and that his subsequent phone calls had been ignored.
Scapolo released a statement saying that he never received information about the case and that he had never set an appointment with Díaz. He also said that, seeing the seriousness of the allegations made by the priest, he's willing to open a commission to investigate the allegations.
Lay organizations in both dioceses said they believe Díaz and that they feel represented by the priest.
With Francis not having made any decisions about the mass resignations of the bishops, both lay organizations insist that bishops Valenzuela and Koljatic need to leave their positions now, rather than waiting for the pope.
Chile's president: If guilty, bishops have to go
"Every bishop who's responsible has to go home," President Sebastián Piñera said on Thursday in a news program on the local Chilean network TVN.
Speaking about an abuse network in the diocese of Rancagua, where Bishop Alejandro Goic is accused of ignoring accusations against a priestly fraternity which called itself "La Familia," and whose members were accused of illicit sexual acts including the abuse of minors, the president said that it had "hit him hard," because it happened over a long period of time.
RELATED: Chile bishop apologizes after revelations of ignoring abuse allegations
What's happening in the Chilean Church, he said, "affects me deeply for two reasons. First, because it's very hard to understand that men who've dedicated their lives to God and in the service to others have committed such brutal, cruel, [and] abusive acts against children in our country."
However, he added, "what hurts me the most is how the hierarchy of the Church, instead of addressing this immediately, instead of imposing exemplary sanctions to protect children, instead of that, they had a wrong attitude, a corporate defense."
The shifting of abusive priests from one parish to another, he said, caused "brutal damage" because it led to a "loss of trust towards the hierarchy of the Catholic Church."
A Catholic himself, Piñera said he hopes the pope's "firm and clear" attitude will lead to changes in the Church, allowing it to recover its true meaning.