CUZCO, Peru — The old colonial palace high in the Andes and crowded with treasures from Peru's bygone golden age feels more like an emergency room than a workshop for recovering damaged artwork.
But sculptures of decapitated Catholic saints, dismembered angels and charred paintings from remote churches across the spine of the Andes all find their way here, where a team of dedicated specialists works to restore them after catastrophic fires and centuries of neglect.
"They are like patients suffering terminal cancer who we are bringing back to life," said Erwin Castilla, head of canvas conservation at the Ministry of Culture's Restoration Center in Cuzco.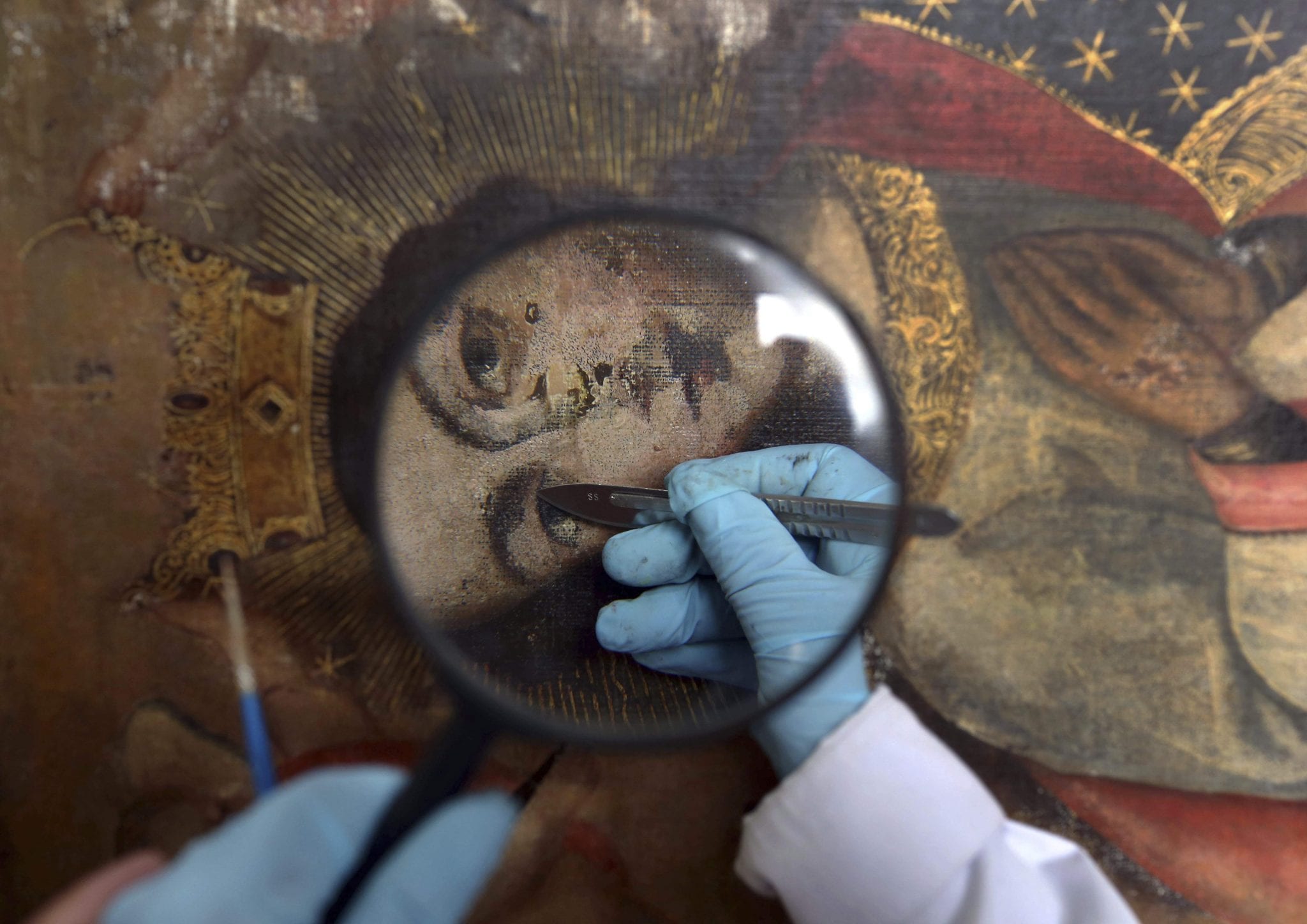 The facility, which opened in 2003, claims to be the only one of its kind operating in Peru and has already made major contributions to the country's cultural heritage: Between 2015 and 2017 it rescued more than 500 paintings, sculptures, and ceramic pieces.
The center's teams of more than 50 conservationists wear surgical masks and use modern technology — like X-ray and ultraviolet machines — to uncover images that over time have faded away on canvases that average 300 years old.
Cuzco was the capital of the ancient Inca Empire, and from the 16th to 18th centuries it became an epicenter for Catholic-themed art under Spanish colonizers.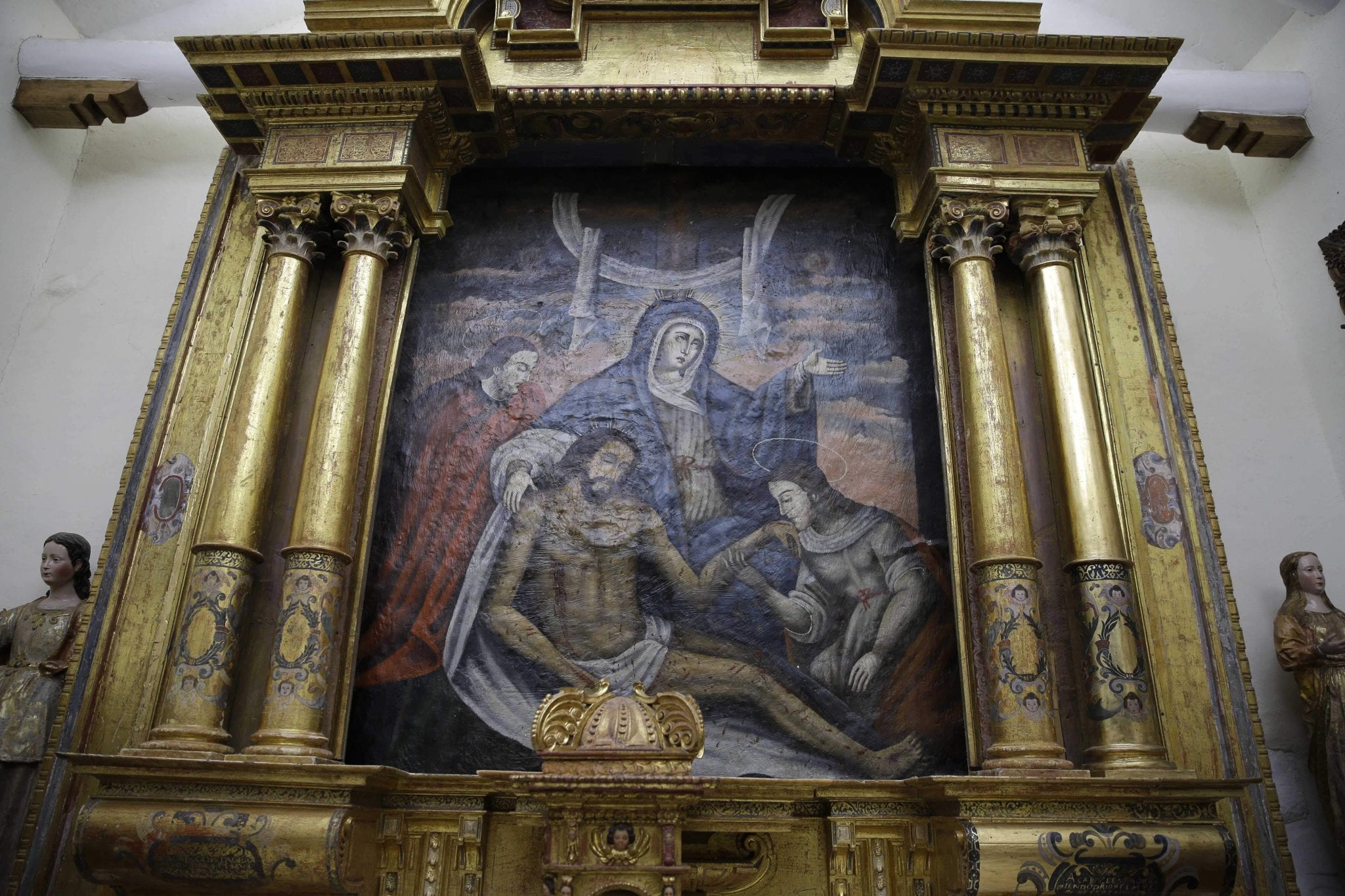 Paintings from the "Cuzco School" reflect a rich blend of European influences with indigenous imagery and homegrown artistic techniques that later spread throughout South America.
In the meticulous workshop, conservationists keep detailed records of each piece, as if they were a patient's medical chart. A board of experts then pores over the records to determine how to bring the works back to life.
The center receives calls for help from small churches in remote Andean villages that have existed for centuries, and many of the paintings have endured punishing rain, sun, mold, nibbling moths and even flawed repairs by untrained hands.
"We have to advance bit by bit," Castilla said. "Sometimes it takes us years."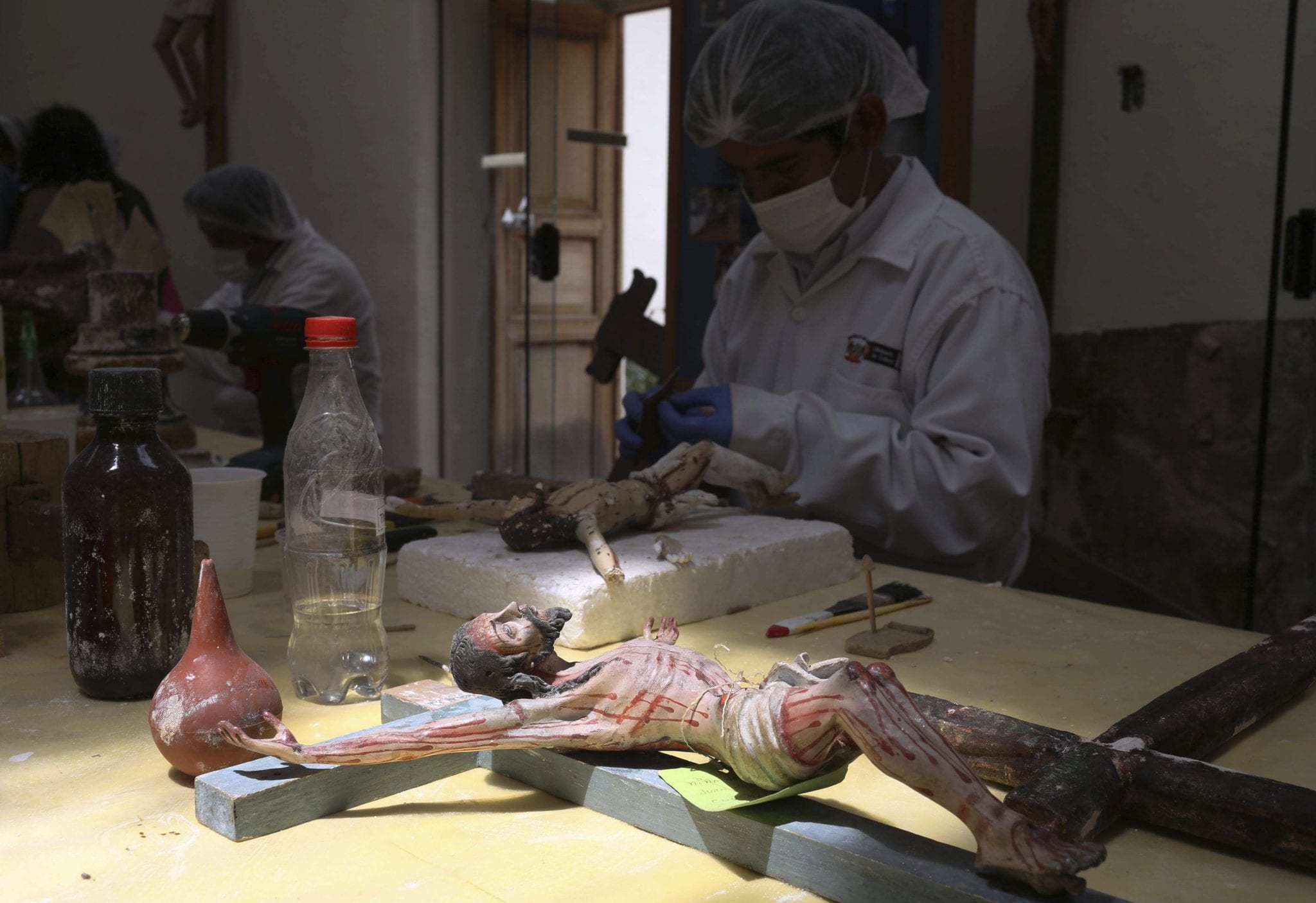 One restored painting by the indigenous artist Diego Quispe Tito was scorched in a 2016 fire at a Cuzco church along with more than 30 other works. Authorities estimate losses from that fire at nearly $2 million.
The team also restores delicate sculptures depicting Catholic martyrs made from wood and cloth that are often missing heads or arms.
The workshop struggles to run on a shoestring budget of $700,000 a year, said Nidia Perez, an art historian who heads the workshop. But the team never loses sight of its mission.
"We are keeping alive the memory of Andean art," she said. "We must fight every day to keep it from disappearing."