[Editor's Note: Marcie Little is the Creative Director of "Save the Storks," a group devoted to partnering with pregnancy resource centers across the country to give abortion-vulnerable women options. At the beginning, the group's vision was to create mobile ultrasound units, and from that experience it began offering training and support services to pregnancy centers. Today, "Save the Storks" says it has funded roughly 40 bus projects (20 on the road and 20 in production), gained over 165,000 supporters, and saved over 1,000 babies.
Charles Camosy recently spoke with Little about the group and the pro-life vision it represents.]
Camosy: Tell us a bit more about Save the Storks and what you do.
Little: The vision for Save the Storks was sparked in 2010 when our founder and CEO, Joe Baker, was in the Bronx volunteering for a pregnancy center. The center used a van equipped with an ultrasound machine outside an abortion clinic to serve women by offering them a free ultrasound. Joe observed how education and loving support empowered women to choose life.
He left with a vision to reach abortion-vulnerable women all across the US who felt abandoned to abortion without options or hope. So in 2011, as a newlywed, he set out with his wife to make this dream and vision a reality.
Today, Save the Storks has launched 24 "Stork Buses" that are operated by local pregnancy centers. These buses, equipped with ultrasound machines, surround sound systems, and large TV displays are helping save lives outside abortion clinics and on college campuses.
As part of our mission to equip pregnancy centers, we actively engage with the next generation by encouraging them to re-imagine the pro-life movement. Their innovative spirits, thoughtfulness, and care for people afflicted by injustice is invaluable as our culture shifts towards embracing life.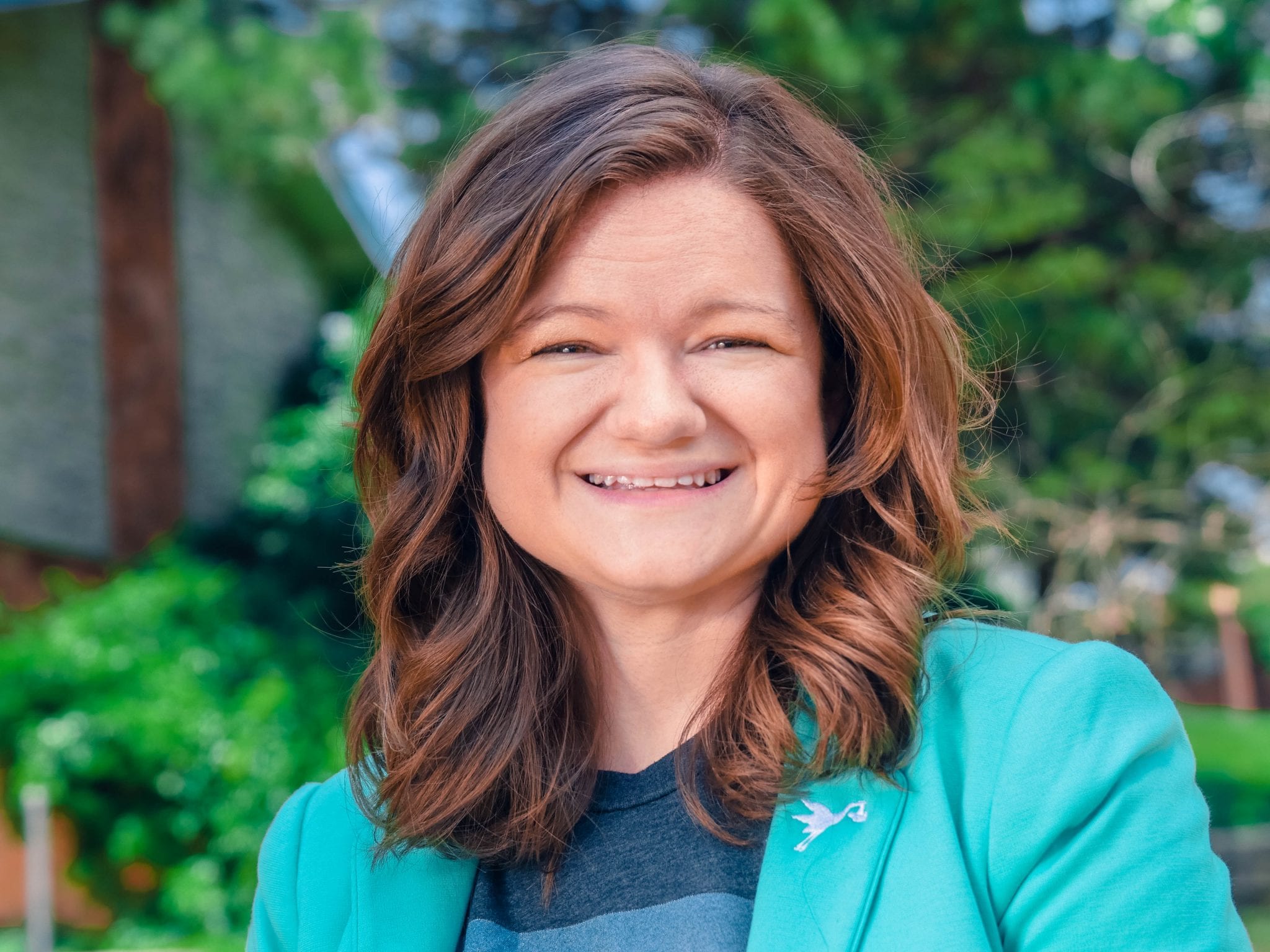 This sounds like it fills a void in the pro-life movement. Is that the way you see it?
Unfortunately, the current view of the pro-life movement is often unfairly negative, and many young people don't want to associate with it. In a way, we fill a void by helping people think differently about pro-life by inviting them to re-imagine what that term and the related actions actually mean.
One way we're helping people approach the conversation of pro-life is by shifting the emphasis from being solely on saving the baby, and shifting the focus to understand why women feel they need to get abortions. This helps people develop empathy that leads to compassion. The vocabulary of the movement may be changing, but the mission remains the same.
If we care about women, that means we'll provide them with all the information they need to make a truly informed choice. We'll connect them with resources in the community, plug them into groups (like local churches) who will provide support, and love and help them even if they choose abortion. This is something all political ideologies can agree on: our mission should be to empower women to make informed choices.
We must not be so afraid people will choose abortion that we don't really help them with their very real, physical needs. Yes, we want to save lives, and it's sobering to think of all the lives that have been lost to abortion over the years. But in order to end abortion, we have to truly serve women.
Based on your experience helping such women, is there a typical situation in which a woman who feels pressure to have an abortion finds herself?
We've found one of the most common situations that cause a woman to feel pressured to abort is if she is not in a stable relationship and therefore does not have emotional support. Often, the father of the baby is missing and there is generally an absence of family or friends involved in her life.
Another common reason women feel pressured to abort is a lack of financial support. There is a concern not just about the immediate insurance and medical costs, but the ongoing costs of raising a child, and for many, another child.
While most pro-life groups focus on abortion "supply," I see a new emphasis in many areas of the pro-life movement focusing on "demand." Based on your experience, what is your advice for those who want to work on reducing the demand for abortion?
Abortion is horrific and tragic, but it's also an escape – not just for the individual(s) facing a pregnancy decision, but for society. It's far easier to champion a woman's right to an abortion than it is to get involved and become the support she needs to choose life. It is much quicker to tell a woman she should get an abortion than it is to become a resource for her as she parents.
Individuals and groups who want to help reduce the demand for abortion have to begin by becoming part of the solution. And this is uncomfortable. But it is only when we are truly uncomfortable that the greatest social changes happen.
Until our culture truly understands the issues, concerns, and needs (mentioned above) of those who feel abortion is their only option, we will only ever incrementally reduce the demand for abortion. At Save the Storks our goal is to not just fractionally change the demand, but make the demand irrelevant all together because those facing a pregnancy decision are surrounded by women and men who support them – enabling them to choose life.
Suppose Crux readers wanted to support Save the Storks and follow what you are up to. What would be some ways to do that?
Financial support is huge for us – we have a network of people all over the country that support us on a monthly basis and that ongoing support is really key so we can set budgets and help launch more mobile units and provide other resources for pregnancy centers. We need people who are eager to reach women facing pregnancy decisions who feel abandoned, alone, and without hope. Financial donations can be made here.
In January of 2017, we're launching a new monthly email series for the purpose of keeping readers informed on pro-life issues. We'll alert people to new studies and reports surrounding abortion, but will also provide commentary on practical ways people can find their place in the pro-life movement to start supporting moms and women who feel abortion is their only option. We're excited about this new way to equip people who want to be involved but aren't sure how to get started.
To sign up for those emails, readers can go here.