Losing Amy: A call to action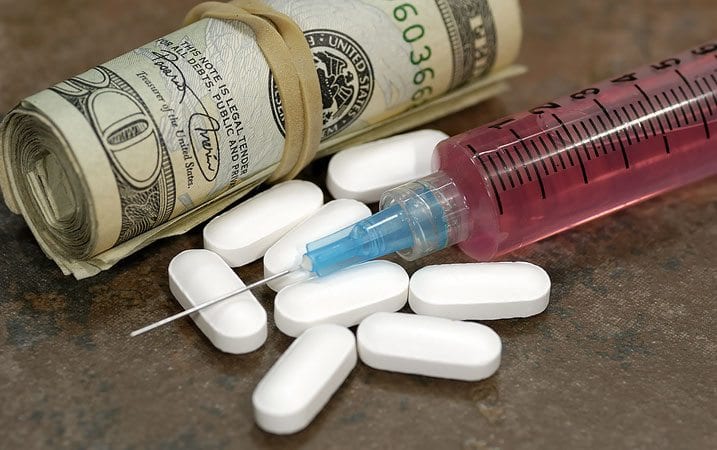 On Nov. 16, 2009, Melissa Weiksnar walked into McElroy Commons, the student union at Boston College, for a meeting with her 20-year-old daughter, Amy. The third-year nursing student looked lovely as she walked in, her brown hair flowing and blue eyes bright.
When she was seated, Amy took a deep breath and turned to her mother.
"Mom, I'm a heroin addict," she told her.
Weiksnar was almost thrown from her chair. Amy had grown up in an affluent suburb, raised in a deeply committed Catholic family. She had worn her mother's own First Communion dress, joined the family for weekly Mass all her life, attended Catholic schools, and took the name Augustine at confirmation.
Weiksnar didn't pause to ask what had gone so wrong. She and her husband scrambled to find a rehab facility. Amy's days there turned into weeks and she seemed to be doing well — so well, that she asked if she could come home for Christmas. She was given the green light, provided she attend an AA meeting during that day. Amy agreed. She was thrilled.
Just before she came home, she sent them a card, that read, in part,
"My dearest family,
"Though I have nothing material to give, I can promise to bring my love, my gratitude, and (of course) my sobriety. I look forward to the time I'll be spending with you over Christmas and will surely treasure each moment we share as a family. Thanks for all your love and support throughout these last few months. It's meant the world to me. I LOVE YOU ALL SO MUCH! Amy"
The family gathering was a success. Amy complied with the terms of her visit and attended an AA meeting. The next morning she returned to rehab. Later that afternoon she shot a lethal dose of heroin into one of her veins.
In the wake of Amy's death, a priest told a devastated Weiksnar, "You are Amy's voice now."
Weiksnar took this to heart. She and her husband had done the best they knew how. As a young woman, Weiksnar had attended Wellesley College, where she absorbed every elective they offered in economics before transferring to MIT to earn her bachelor's degree. She went on to receive her MBA from Harvard and co-found a high-tech start up. Her husband, fluent in several languages, is a software engineer. Amy was the youngest of their three children. She had grown up in a family that went on family bike rides and cooked together and vacationed at a condo they acquired in rural Connecticut.
Weiksnar needed to make sense of what had gone so terribly wrong. She needed to make Amy's death mean something more than searing loss.
She started to write. Her first book, "Heroin's Puppet", published in 2012, is an account of her mother-daughter relationship with her developing addict daughter. Two years later, in 2014, she published Amy's astonishing and heart-breaking journals, "It's Not Gunna Be An Addiction" (taken from a line in one of her journals).
But the books were just the beginning. As she reflected on the years of traumatic worry, the hide-and-seek of Amy's blooming addiction (she began using cocaine when she was 15, and marijuana before that), Weiksnar had a wake-up call. She realized that while she and her husband had engaged countless therapists, doctors, and law enforcement staff, and had consulted teachers and coaches, they'd never once reached out for help from the Church.
"I never thought to call a priest," she says now. "Partly, it was the stigma. Partly, I didn't think that clergy or religious educators had any real knowledge about addiction."
Today, she is on a mission to change this.
"My hope is to help parishes and Catholic schools do what they can uniquely do to address the opiate epidemic, by incorporating our faith and traditions BEFORE they are confronted with more funerals," she says.
These days, she enters Amy's old forensics classroom and others like it with Amy's autopsy and forensics report in hand. "This isn't CSI," she tells students. "It's all too real."
She talks to CCD and religious education classes, parent and clergy groups. Last month alone she appeared at 11 panels or speaking events.
To parents, she says, "No one is immune. This happens in every community. We need to do a better job of talking about it and educating ourselves if we are going to break the epidemic.
"It isn't enough to go to a presentation at the beginning of 8th grade and feel like you know what's going on. Parents need to engage in continuing education, because addiction is such a moving target."
She encourages parents and religious educators to download the free movie, "If Only," and use it to host an evening education event.
A traveling drug-awareness installation for parents, Hidden In Plain Sight, recreates a mock-up of a teen's bedroom and identifies everyday objects that, unbeknownst to most parents, are giveaways of drug involvement. The objects change and are updated as the exhibit moves around the country. Learning the trends in their own community, Weiksnar says, can enable parents to be allies of their children, instead of adversaries when it's almost too late. Combining either the film or the exhibit with a panel of local resource people from hospitals and drug counseling centers, as well as a young person in recovery can save lives.
One parish she knows has hired a social worker.
"This is brilliant," Weiksnar notes. "She arranged for a showing of 'If Only' with a panel recently. The event was standing-room-only."
Churches can also add an "Addiction Awareness" Sunday to the usual roster of Mission Sunday and the other program offerings.
Teachers and church staff need more training as well. As a part-time high school teacher today, Weiksnar participates in the mandatory monthly online sexual-abuse-awareness training for Catholic clergy and school staff, Virtus. She wants to see Virtus add a training to recognize drug abuse added to the Virtus syllabus.
Lastly, the Church must develop clergy training in pastoral support for bereaved families of addicts is an area in need of development. Priests can play a key role in encouraging families to reach out to support groups, such as Narcotics Anonymous. Most important, they can turn the death sentence of isolation into a healing process by helping families work through their guilt and shame.
"At a recent funeral I attended," she says, "the program actually had printed a brief description of drug addiction and local resources to help other victims. This was incredibly courageous, open, and helpful."
Addiction presents a steep learning curve, even for the well-educated, Weiksnar discovered.
"I think back to that day at BC when Amy told me," she says. "After I picked myself off the floor, the first thing I said to her was, 'Amy, you have only two weeks left in the semester. Can't you hold it together until then, and then go into rehab?'"
Amy's drug counselor, who had accompanied her to the meeting, turned to Weiksnar.
"If your daughter had just told you she had been diagnosed with cancer, would you be asking her this question?"
Denial and hope can be fiercely enabling, even when the evidence is undeniable.
"The single most frequent question I get is whether, in hindsight, I would have allowed her to come home for Christmas. And the answer, emphatically, is No. The analogy I use is the ICU. If you have a loved one in the ICU, you don't take them out for Christmas.
"We need to understand that addiction is a life-or-death matter, even in high-functioning addicts. Taking action even when you run the risk of being unpopular, is essential if we are going to keep our kids safe."
Weiksnar is quiet for a moment, before she says, "The other thing people ask me all the time is whether this work is hard for me to do.
"It IS hard. When it stops being hard, I will know that it's time to stop."
She doesn't expect that this will happen any time soon.
Melissa Weiksnar can be reached through her website, Amelibro Press.