On the Pope and America, sometimes a cigar's just a cigar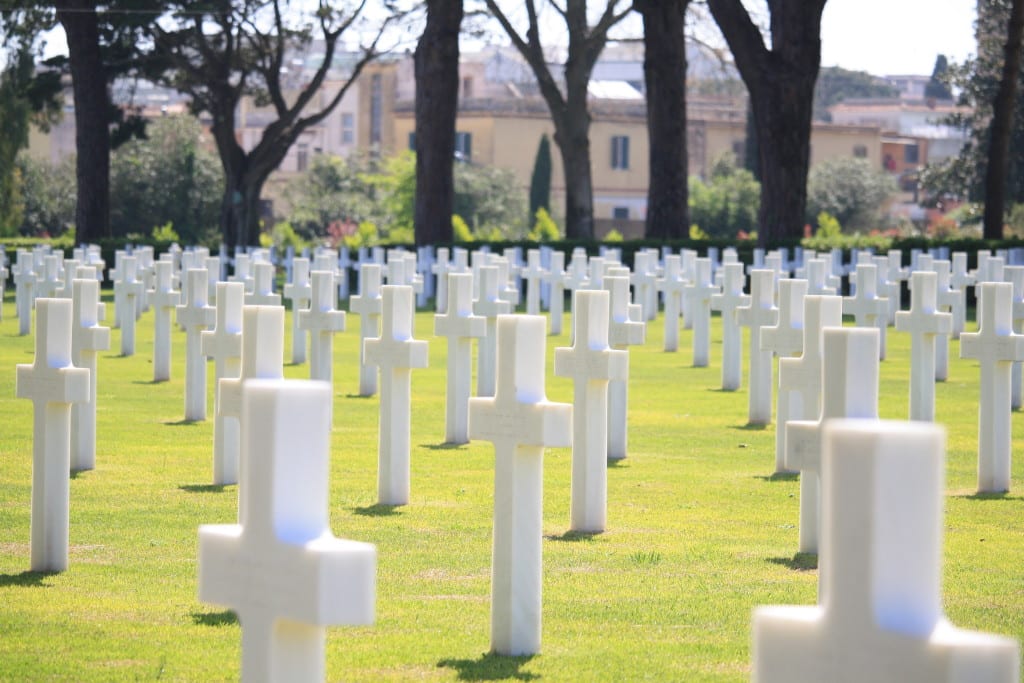 ROME – Because there's a perception that Pope Francis has a problem with Americans (or, at least, some of them), almost anything involving this pope and the stars and stripes is subject to intense examination. Francis's upcoming Nov. 2 visit for All Souls' Day to a Rome cemetery where thousands of WWII-era American soldiers are buried likely will be no exception.
The coincidence that the pope's outing will come shortly after the confirmation of Callista Gingrich as President Donald Trump's ambassador to the Vatican may encourage people even more to look for clues about what exactly Francis may be trying to say about America, and about Americans.
Sometimes, however, it turns out that a cigar is just a cigar.
First of all, All Souls' Day commemorates the Christian faithful who have died, and Francis has the custom of visiting a Roman cemetery every year on that day to say Mass. In 2014 and 2015, he went to Rome's famed Verano Cemetery, where last year it was Prima Porta. In principle, therefore, there's nothing novel about him going out to Nettuno, 45 miles south of Rome, to visit the "Sicily-Rome American Cemetery and Memorial."
(One of these days, Francis probably will want to visit the city's Protestant cemetery too, where Keats and Shelley are buried and which Oscar Wilde once called "the holiest place in Rome," although saying a Catholic Mass there for All Souls' Day might be a bit ecumenically dicey.)
No doubt, Nettuno is an evocative place, and carries deep emotional significance for members of the American armed forces. Roughly 7,800 members of the U.S. military are buried at the 77-acre cemetery, which is located near Anzio where the Allied beach landings took place for the campaign to push the Germans out of Italy. Initially the Germans succeeded in bogging down the Allied push, but American air power eventually broke the defenses and the city of Rome was liberated on June 4, 1944.
What takes the starch out of the idea that the pope's agenda for All Souls Day this year was shaped by thoughts of America, however, is that both in Francis's mind and in Italian public opinion, it won't even be the most important thing he does that day.
The peak moment instead will come after the Mass at Nettuno when Francis stops at the Fosse Ardeatine, the site of a 1944 massacre carried out by German troops occupying Rome in retaliation for a partisan attack on an SS battalion in Rome the day before. Roughly 33 SS soldiers died in that attack (the number later rose to 42), and the Germans declared that the Romans would pay by a ratio of 10-to-1. The reprisals were not only personally authorized by Hitler, but he declared that they must be carried out within 24 hours.
In the end, 335 people were trucked out to the Ardeatine caves outside town and put to death, most shot in the back of the head. The killings were so up-close-and-personal, and took so long to finish as bodies piled up and had to be relocated before the next wave was ready, that an SS commander overseeing the operation had ordered several cases of cognac delivered to the site to calm his soldiers' nerves.
(As a footnote, members of the SS battalion that was attacked were offered the chance for revenge by participating in the killings, but they refused.)
The victims were composed of a mix of political prisoners and anti-Nazi partisans, Jews who were in custody at the time, and petty criminals needed to round out the numbers. One of those killed at the Fosse Ardeatine, for instance, was Giuseppe Cordero Lanza di Montezemolo, a captured partisan commander, and the father of now 92-year-old Italian Cardinal Andrea Cordero Lanza di Montezemolo – who, at one point in his career, served as the papal ambassador to Israel. (The late Cardinal William Keeler of Baltimore credited Montezemolo with helping to stimulate his own interest in Jewish/Catholic relations.)
Given that background, for Italians the Fosse Ardeatine are deeply interwoven with their national history, including the partisan struggle for the liberation of Italy, and also the calamities visited on Rome's Jewish population during WWII. Popes Paul VI, John Paul II and Benedict XVI all visited the Fosse Ardeatine during their reigns, and, by now, Romans have come to expect their bishop to do so at some point.
What all this suggests is that this All Souls' Day, Francis almost certainly doesn't understand himself primarily to be making a statement about the United States. Instead, he doubtlessly sees himself to be making a statement about war in general – one with obvious significance for the U.S., especially given the present crisis over North Korea and its threat to deploy nuclear weapons, but one hardly restricted to Americans.
Francis is a "Peace Pope," after all, one already convinced that the world is fighting a "piecemeal" Third World War in the early 21st century. The stop at Nettuno allows Francis to recall the lives tragically cut short by war, while the Fosse Ardeatine highlights the spasms of horror and cruelty warfare inevitably generates.
That's likely to be the heart of the message we'll get on Nov. 2, and, in terms of understanding it properly, it would probably be best to resist our natural inclination to look for some other cryptic geopolitical positioning vis-à-vis the United States or the White House.