Musings on a big Saturday on the Vatican news beat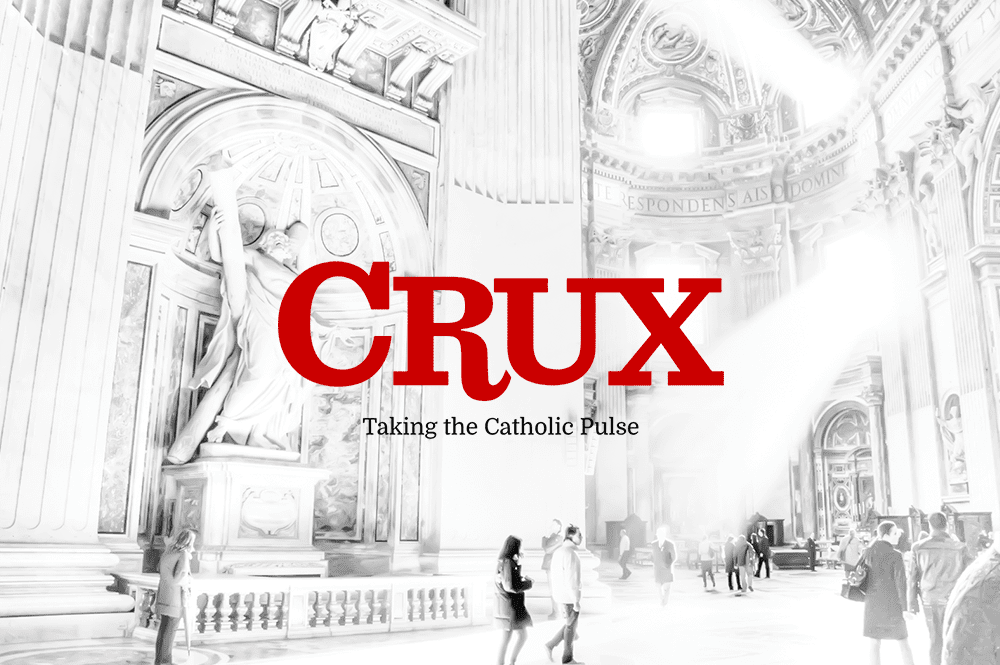 There's no such thing as a slow news day in the Pope Francis era, and Saturday brought triumphant proof of the point. Three things happened, all with important Catholic consequences – two initiated by the pontiff himself, and one that came crashing in on him from the outside.
Francis named Cardinal-designate Giovanni Becciu, who's served since 2011 as the "substitute," or all-important number two official in the Secretariat of State since 2011, as the new prefect of the Congregation for the Causes of Saints.
The Vatican announced that Francis will visit Sicily in September to commemorate the 25th anniversary of the death of Father Giuseppe "Pino" Puglisi, Italy's most famous anti-mafia priest, who was assassinated by mob gunmen in 1993.
An official count confirmed that Irish voters have overwhelmingly chosen to pave the way for the legalization of abortion in a national referendum on Friday.
Each development is fraught with meaning, some of which can be unpacked now, and the rest will depend on how things play out. Here's a quick rundown of what's at stake.
A substitute for the substitute
Becciu's move to the Congregation for Saints was widely expected after Francis announced on May 20 that the 69-year-old from Italy's Piedmont region would be made a cardinal. In the world of the Vatican, it's simply intolerable that one cardinal would work for another, meaning that Becciu had to leave the Secretariat of State led by Cardinal Pietro Parolin.
Saints was the most logical landing place, since it's currently led by Italian Cardinal Angelo Amato, who's held the post for a decade and who turns 80 on June 8, well beyond the normal retirement age of 75. The job is often something of a reward for long curial service; Amato, for instance, got it after serving as a top deputy to then-Cardinal Joseph Ratzinger, later Pope emeritus Benedict XVI, in the Congregation for the Doctrine of the Faith.
By consensus, Becciu has been perhaps the single most influential figure in the Vatican during most of Francis's papacy. From a controversial decision to scrub an external audit of Vatican finances by PricewaterhouseCoopers in 2016, to helping craft an equally controversial potential deal with China over the appointment of bishops, almost nothing of consequence has happened without Becciu's fingerprints.
Last year, however, rumors began to swirl that Francis had soured on Becciu, and many observers see his red hat and new job as a classically Italian case of promoveatur ut amoveatur – promoting to remove.
Inevitably, whoever plays the substitute's role is a big deal. He's the lone official in the Vatican who can see the pope without an appointment, and he's the traffic cop deciding which business goes forward and which gets stalled or forgotten. Over the decades, the job has belonged to real titans – Giovanni Battista Montini, the future Pope Paul VI, under Pius XII, and Giovanni Benelli under Paul, whose remarkable capacity to block whatever he didn't like earned him the nickname "the Berlin Wall."
As a result, all eyes will be on whomever Francis taps next – or, for that matter, if he decides the job has become too big and breaks it into smaller pieces, naming two or three people with more narrowly defined responsibilities. He could even decide he doesn't need a chief of staff at all, a bit like Pius XII, who didn't bother naming a successor after his Secretary of State, Cardinal Luigi Malione, died in 1944.
Francis is legendarily averse to being overly dependent on any one figure, and may feel he learned a lesson.
It will be equally important to track what role Becciu continues to play behind the scenes, since in the Vatican, the Secretariat of State is a bit like the old Office of Naval Intelligence – "Once ONI, always ONI." The 90-year-old Cardinal Angelo Sodano, for instance, hasn't been the Secretary of State since 2006, but there's no doubt his influence is still strongly felt.
An anti-mafia Saint?
Speaking of the Congregation for the Causes of Saints, Francis may have indirectly sent its new prefect a memo on Saturday by bundling the appointment with the announcement that the pope is going to Sicily in September to celebrate the legacy of the country's most celebrated anti-mafia martyr.
"Don Pino," as Puglisi is still universally known, was beatified in 2013, and this may be Francis's way of saying he's ready for the other shoe to drop by moving to the canonization stage.
A spitfire, tough-as-nails priest who was gunned down in 1993 after a party marking his 56th birthday, Puglisi in many ways is the Oscar Romero of Sicily. Images of his smiling face are ubiquitous, and his favorite rhetorical question — "What if somebody did something?" — is scrawled on walls in Brancaccio, the mob-infested neighborhood where he grew up, served as pastor and was killed.
As pastor of San Gaetano Parish, Puglisi became famous for his strong anti-mafia stance, refusing to take mob money for feast day celebrations and not allowing dons to march at the head of processions. He strove to keep youth out of their reach, discouraging them from dropping out of school, robbing, drug-dealing and selling contraband cigarettes. He also declined to award a contract to a construction firm backed by the Mafia for the restoration of his church.
He understood he was playing with fire. Members of a social improvement group in his parish at one point found the doors of their houses torched, and they got menacing phone calls. Puglisi himself received multiple death threats, and, according to the testimony of one of his hit men (who later confessed), Puglisi's last words were: "I've been expecting you."
In another feature of his biography that resembles Romero, Puglisi also had brushes with Church authorities. He was ordained in 1960 by Palermo's then-Cardinal Ernesto Ruffini, who regarded Sicily's Communist Party as the far greater threat and questioned the mafia's very existence. To a journalist's question of "What is the mafia?" Ruffini once responded: "So far as I know, it could be a brand of detergent."
Such denial convinced Puglisi of the need to push back.
"We can, we must criticize the Church when we feel it doesn't respond to our expectations, because it's absolutely right to seek to improve it," he once said. Then, with his trademark humor, Puglisi added: "But we should always criticize it like a mother, never a mother-in-law!"
All that undoubtedly appeals to Francis, who's already set to canonize Romero in mid-October, and probably would like to bring Puglisi across the finish line too.
Ireland and pro-life soul-searching
It's hardly as if Francis's looming trip to Ireland in late August needed any help in terms of being complicated – the country has experienced four decades of intense secularization since the last time a pope came calling in 1979, all but eviscerating the Church's once-tight grip on the culture, and it's also arguably the place where the Catholic clerical abuse scandal has been felt in its most acute form.
Yet a further complication is precisely what Irish voters delivered to Francis on Friday, choosing overwhelmingly to eliminate a pro-life amendment to the national constitution and thus open the door to a broad legalization of abortion. (No doubt, secularization and the abuse scandals aren't just complications for a papal trip, but principal factors driving Friday's result.)
The margin of victory for the vote to repeal, 66 percent to 34, is roughly the same margin by which the amendment was adopted in 1983 – which tells you pretty much everything you need to know about what's happened in Ireland in the intervening 35 years.
Francis is traveling to Ireland for the close of the World Meeting of Families, which was launched in 1994 under St. Pope John Paul II. Over the years, it's been a gathering place for the Church's most ardently pro-family, and hence typically anti-abortion, thinkers and activists – in other words, precisely the people who just got dealt an historical setback by Irish voters.
The stage would appear to be set, then, for Francis to guide the pro-life movement in a soul-searching exercise.
As sorting through the rubble begins, here are two quick exit poll results worth pondering:
Sixteen percent of voters who chose "yes" to repeal the amendment, or one in six, also say they attend Mass at least once a week, which would appear to raise questions about the effectiveness of the Church's pro-life messaging even among its committed members.
A massive 87 percent of voters aged 18-24 went "yes", which implies a broad failure by the pro-life movement to appeal to the young.
Those questions will almost certainly be in the air when Francis arrives, especially because the vote to repeal the amendment simply means the government can move ahead with plans to introduce legislation liberalizing abortion. That debate probably will still be raging in parliament in August, when the pope comes, since lawmakers say they hope to have a new measure in place by the end of the year.
It remains to be seen what Francis may have to say, but for sure, lots of people in Ireland and elsewhere will be anxious to hear it.