How the USCCB could pitch a Vatican-backed McCarrick probe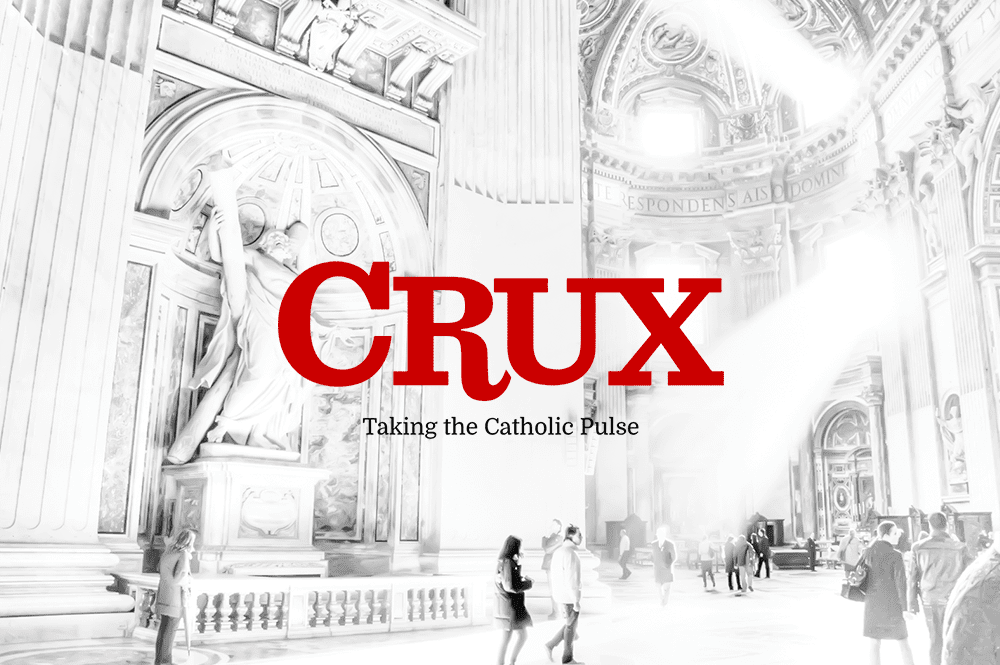 NEW YORK – Two weeks after the fact, three points seem clear about a Sept. 13 audience between Pope Francis and the leadership of the United States Conference of Catholic Bishops, including Cardinal Daniel DiNardo of Galveston-Houston, the conference president, and Archbishop Jose Gomez of Los Angeles, the vice president.
Pope Francis turned down the idea of a Vatican-sponsored Apostolic Visitation to investigate the scandals surrounding ex-Cardinal Theodore McCarrick, which had been floated by DiNardo a month earlier on Aug. 16. Among other points, Francis reportedly said that if he did it for the U.S., he'd have to do it everywhere.
There will be four national-level investigations of the four dioceses where the McCarrick drama is centered: New York, Newark, Washington, and Metuchen. At this point, exactly how those investigations will operate and when they will commence remains undecided.
Whatever those U.S. probes uncover, they likely won't be able to answer the ultimate questions about how McCarrick was able to rise through the ranks despite long-standing rumors of misconduct, because only a pope deciding to provide access to all relevant Vatican records could do so. Specifically, any serious investigation would require access to documents in the Vatican's Congregation for Bishops, in the Secretariat of State, and in the Vatican embassy in Washington.
RELATED: Bishops to investigate 4 dioceses after Pope nixes Vatican McCarrick probe
Trying to make sense of the papal "no," many observers wonder if the USCCB leadership may have misplayed its hand by announcing in advance what they wanted the pope to approve – in effect painting him into a corner, a position no pope ever wants to be in.
So, we seem to find ourselves in a position in which answers can't be obtained without the pope's backing, and to date that backing has not been granted. How can that gap be closed?
There may be no magic-bullet solution, but purely as a thought exercise, imagine the following scenario.
Sometime during the month of October, when both DiNardo and Gomez are in Rome for a Synod of Bishops on youth, they ask for a second meeting with Francis. This time, they make no statement in advance, and in fact the meeting isn't even listed on the pope's public calendar so absolutely no expectations surround it.
During that session, the leaders of the U.S. bishops could make four basic points:
First, they apologize for having announced in advance what they wanted the pope to do. They say that instead, they should have come to Rome with an attitude of trust, placing themselves in a posture of obedience and service.
Second, they assure Francis that their desire to pursue the McCarrick case is based on a pastoral judgment about what the Church in America needs right now, and it's not about taking the side of Italian Archbishop Carlo Maria Viganò, a former papal ambassador in the U.S. who's accused Francis of covering up for McCarrick. In other words, they make clear that their request for help is not an indirect way of undercutting Francis or sabotaging his papacy.
They could cite the pontiff's recent words in Estonia, when he frankly conceded that youth today looking at various scandals in the Church often want to ask, "Can't you see that nobody is listening to you?" The U.S. prelates could say they agree that the Church's credibility is at stake and that's what's driving them, not anything related to the Viganò drama.
RELATED: Amid scandals, Pope says youth ask: 'Can't you see nobody is listening to you?'
Third, they tell Francis that they know he's as committed to getting to the truth as they are, and that what's being talked about now isn't "if" but "how" – in other words, what's the best way to get the answers that are required in a way that serves the good not just of the U.S. Church but the universal Church all around the world?
Fourth, they tell the pope that their pastoral experience leads them to one inescapable conclusion: If there's bad news embedded in any of these documents, it's better to get it out now than to wait for the bomb to go off. No matter what it is, it will be better for the Church if it's self-reported than if it leaks or comes out some other way.
Having said all that, the USCCB leaders could then ask: "Holy Father, will you please make the documents that we need available, and consent to public disclosure of anything that's relevant to understanding what happened here?"
Granted, Viganò may not be creating the ideal climate for such an encounter. On Thursday, he released another public statement, essentially charging Francis with having set in motion a campaign of "slander" against him. Along the way, Viganò all but defied the pope to release precisely the documents that DiNardo and Gomez themselves would be requesting.
"How can journalists discover and know the truth if those directly involved with a matter refuse to answer any questions or to release any documents?" Viganò asked.
In such a context, it might be understandably difficult for Francis to distinguish between a pastoral request and a political maneuver, since, in the end, it would seem to bring him to the same place. Perhaps, however, an honest and patient appeal could avoid that outcome.
Will any of this actually happen? We don't know now, and we may well not even know at the time if it does. The real question, however, may be: If this isn't the right way to try to get it done, then what is?