As debate on married priests reignites, ordaining 'viri probati' faces hurdles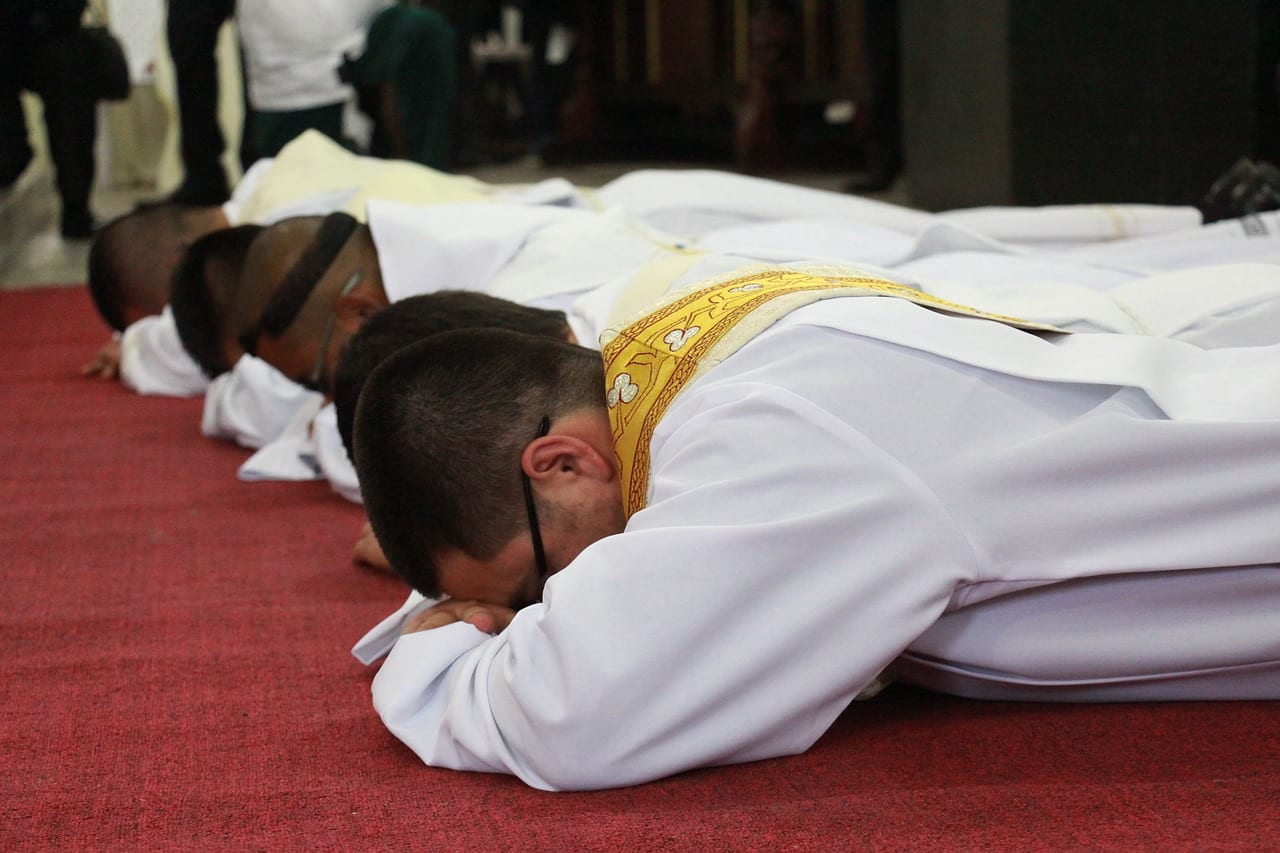 This year's upcoming Vatican summit on the Amazon region is shaping up to be one of the more contentious meetings since the subject of giving communion to the divorced-and-remarried caused heated debates in 2014 and 2015.
Although when the Oct. 6-27 meeting of Synod of Bishops was announced with the title "Amazonia: New Paths for the Church and for an Integral Ecology," many assumed the main points of debate would be about the environment, indigenous rights, and social activism – similar to the agenda of the World Meeting of Popular Movements Pope Francis addressed in Bolivia during his 2016 visit to South America – it is now clear that married priests will be on the program.
The lack of priests in the region is a very real problem. In Brazil, there is only one priest for every 10,000 Catholics – in the United States, the ratio is about one for every 2,000. In the Amazon region, the situation is even more acute: In some areas, congregations might see a priest once or twice a year.
RELATED: Married priests will be on agenda for the Amazon synod, theologian says
The solution being offered up for discussion is ordaining viri probati – proven, or tested, men – to the priesthood. These would be older, married men who would not go through the seminary system. Their education would be like that given to candidates to the permanent diaconate in the United States, involving classes at night or on weekends over a usually three-year period.
Proponents of ordaining viri probati have argued that such men would be from the communities they serve, especially important considering the Amazon's multitude of indigenous tribes, which at the moment produce few vocations. They also point out that celibacy for priests is just a discipline of the Church, not a doctrine, and not that strict a discipline, either: Most of the Eastern Churches in communion with Rome have a married clergy, and the Vatican has often allowed married Protestant clergymen who convert to Catholicism to be ordained as married Catholic priests.
Francis, although strongly defending celibacy as a "gift to the Church," in January expressed openness to ordaining viri probati to the priesthood "in these far, faraway places … when there's a pastoral need."
RELATED: Pope Francis signals openness to ordaining married men
But despite the pope's receptiveness to the possibility, critics have raised several objections to the idea.
1) Although the October meeting is focused on the Amazon, no one thinks any decision made on married priests wouldn't reverberate to other regions. The pope himself, when making his comments earlier this year, mentioned the Pacific islands. Even in areas where the priest shortage is less severe, such as the U.S. and Western Europe, more and more parishes are closing due to a lack of clergy. Many are wary that an "emergency provision" will then become the norm.
2) There is also a fear that ordaining viri probati would create a caste system in the priesthood. Less educated, married, and ordained under special circumstances, these priests would be seen as second-class clergy in the Church.
When the permanent diaconate was first established, the term "lay deacons" was often used to describe the new clergy. Even today, permanent deacons labor under rules on using clerical dress and titles that seem more concerned with making sure no one confuses them with priests than on making sure people know they are clergy. Viri probati priests could face similar problems.
3) Speaking of permanent deacons, they are much less common in South America than North America. Although the numbers are growing around the world, the permanent diaconate is really only an established institution in the United States and Germany. Although unable to say Mass or hear confessions, deacons could help fill the gap in areas with few priests.
RELATED: Brazil cardinal rues lack of priests in Amazon but avoids 'viri probati'
4) Many priests have special stories of their priestly vocation and will regale you with their personal story of how they discovered God's call to the altar. Many priests wonder how a viri pobati program squares with the Church's belief in vocation, and risks turning a priest into a simple sacrament factory, as opposed to someone specially chosen by God for his service.
5) A viri probati ordination program could also be used by bishops to ordain men close to them who left the seminary in order to get married, instead of men from the community in which they are to serve. Many bishops would prefer to have married priests who had been "part of the system" and easily transferred from their posts than hard-to-remove local elders who would naturally have strong support among the people.
6) Finally, there is a fear that ordaining viri probati would be the proverbial camel's nose under the tent and would lead quickly to optional celibacy throughout the Church. Many bishops, including Francis, strongly believe celibacy should be the norm, but in the Eastern Churches that have married clergy, both Catholic and Orthodox, celibacy is the exception to the rule outside of monastic life.
These objections are not insurmountable. Under the Pastoral Provision, the process which allows married Protestant clergy to be ordained Catholic priests, the U.S. Church has managed to have a small number of married Latin Rite priests living and working with their celibate brothers without too much tension for nearly 40 years, although these men had gone through a seminary education and were part of the clerical class in their previous denominations.
And the issue is not just a Trojan horse to sneak a married priesthood into the wider Church during a meeting focused on the Amazon.
As one Brazilian Vatican official told me privately, "We can either debate how to do church with married priests in the Amazon region, or we can debate how to do church with no priests in the Amazon."