Catholicism has a chance to help Africa during its pandemic 'before'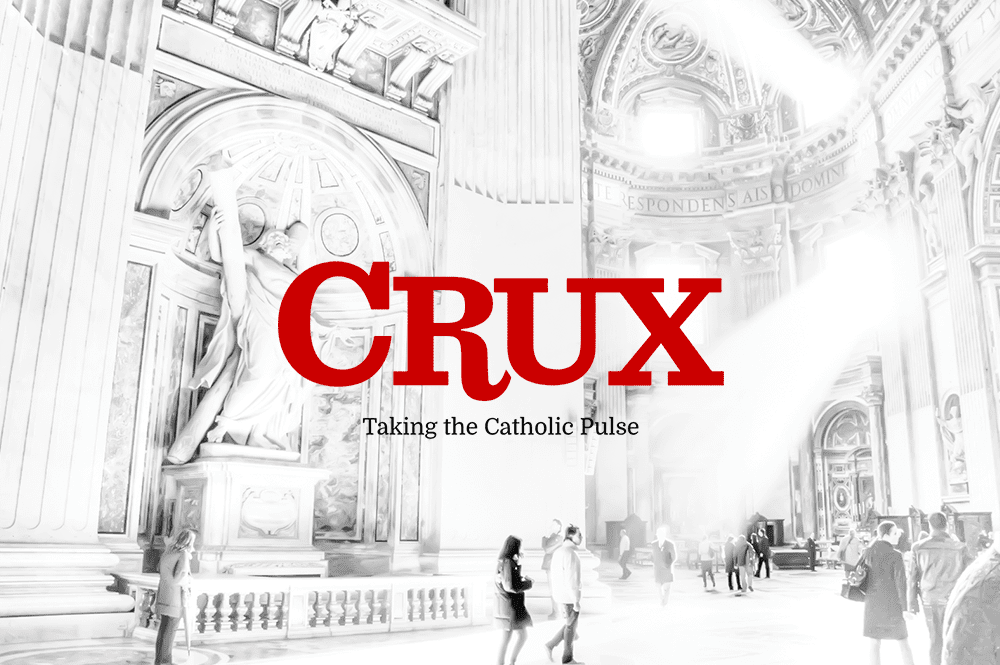 ROME – As Italy appears to have flattened the curve of its coronavirus pandemic, talk is already in the air about what comes next. Italian papers are full of speculation about a staggered return to normality, as well as who might gain or lose politically once the "forced armistice" of a national quarantine dissolves.
More than once in recent days, Pope Francis has made reference to the "dopo" of the pandemic, using the Italian word for "after."
Friday, the pontiff said the aftermath will face serious issues with poverty, unemployment and hunger. Undoubtedly, his recent private meetings with Rome Mayor Virginia Raggi and Prime Minister Giuseppe Conte were, in part, intended to open a dialogue about the challenges of recovery.
When the pope talks about the dopo, he appears to be thinking in the first place about the Italian situation. However, beyond Italy and the Western world, the real fear among many experts is that we may still be at the prima, meaning "before."
To be specific, observers are holding their breath to see if COVID-19 erupts in Africa the way it has in other parts of the world.
Make no mistake: Other players, perhaps especially China, likely will move aggressively to exploit an African crisis to expand their footprints on the continent, often without the altruistic motives of Christian charity.
As Pope Francis said Saturday morning at the opening of his daily livestreamed Mass:
"In these moments of difficulty and sorrow, many times people face the possibility of doing one thing or another. There are so many good things, but there's also no shortage of people who want to profit from the moment, profit for themselves to earn something," Francis said.
"Let's pray today that the Lord will give everyone a correct conscience, a transparent conscience, so we can see God without shame," he said.
The Church today has the opportunity to get in ahead of what could turn out to be a neo-colonial gold rush, ideally doing so for reasons rooted in the Gospel and pastoral concern rather than market share and political heft.
Granted, Africa has certain advantages facing a potential outbreak. In the wake of the Ebola virus, medical practitioners are familiar with the strategies and treatments needed to contain a pandemic. Early on there was hope the continent's high temperatures might retard the spread of the disease, although the World Health Organization has styled that a "myth."
As of Friday, there were just under 7,200 confirmed coronavirus cases in all of Africa, a tiny number for such a vast continent, with the largest total, 1,505, coming in South Africa. However, given that testing has been slow and limited, it's possible the virus is far more widespread than official counts might suggest. Many Africans right now be infected but asymptomatic, spreading the disease without knowing it.
Even those cases we do know about are worrying.
"Case numbers are increasing exponentially in the African region," said Dr. Matshidiso Moeti, the World Health Organization (WHO) Regional Director for Africa, on Friday. "It took 16 days from the first confirmed case in the Region to reach 100 cases. It took a further 10 days to reach the first thousand. Three days after this, there were 2000 cases, and two days later we were at 3000."
Should that pattern continue, the devastation could be immense.
Slums in Africa's major cities tend to be densely populated with multi-family dwellings, making social distancing and self-isolation strategies difficult to implement. Further, there are also signs that some African societies may struggle with the kind of measures adopted in Italy and other parts of the Western world.
When South Africa announced a nationwide lockdown on March 27, for example, an estimated 25,000 people poured over the country's border into Mozambique, worried they wouldn't be able to generate income. In places such as Kenya and Zimbabwe, images of police packing curfew violators into trucks, with no distancing or protective devices such as facemasks, has epidemiologists worried about creating new breeding grounds for transmission.
Aside from the humanitarian imperative of concern for some of the world's poorest peoples, the Catholic Church also has a clear strategic interest in Africa. It's the zone of Catholicism's greatest growth, as the Catholic population of sub-Saharan Africa went from 1.9 million to more than 130 million over the past half-century, a staggering growth rate of 6,708 percent.
More and more, Africa is also where the greatest dynamism and pastoral imagination is found in the Catholic Church. As Archbishop Ignatius Kaigama put it back in 2014 during Pope Francis's first Synod of Bishops on the family, "We have come of age."
A forward-looking Catholic strategy right now might involve mobilizing the resources of the Church to address both the immediate and long-term needs of African societies. In a recent press briefing, the head of Caritas Internationalis, the Rome-based global federation of Catholic charities worldwide, said they're thinking along these lines.
"Africa is a major concern for us today, and we're reflecting on how we mobilize international solidarity to focus on what Africa needs," said Aloysius John, an Indian-born French national who serves as the organization's secretary general.
"We are working with the Holy See to see what the needs are, and soon we'll be sending out questionnaires. What's important to understand is that the needs will be immense, and the solidarity has to [be adequate to] the needs."
From the pope on down, this would be a propitious moment to encourage such efforts and to expand them. Catholic hospitals in places such as Italy and Spain, once they begin to exit the worse of their own crises, could be encouraged to share equipment, supplies and expertise with facilities in Africa. Catholic political activists could press for global solidarity funds to help African societies cope.
On a micro-scale, every parish, school, retreat center or other facility in the West which currently has an African priest or sister serving there – and they are legion – could organize support for the places those missionaries represent.
In a sense, Pope Benedict XVI captured the moment back in 2009, during a Vatican Synod of Bishops on Africa: "Africa constitutes an immense spiritual 'lung' for a humanity that appears to be in a crisis of faith and hope," Benedict said. "But this 'lung' can also become ill."
He wasn't talking about the coronavirus, but the point still applies: As Catholicism contemplates the dopo, the Church shouldn't neglect places which are key its future, and which are still facing their own prima.
Follow Charles Collins on Twitter: @CharlesinRome