Pope condemns 'homicidal folly' of Nice massacre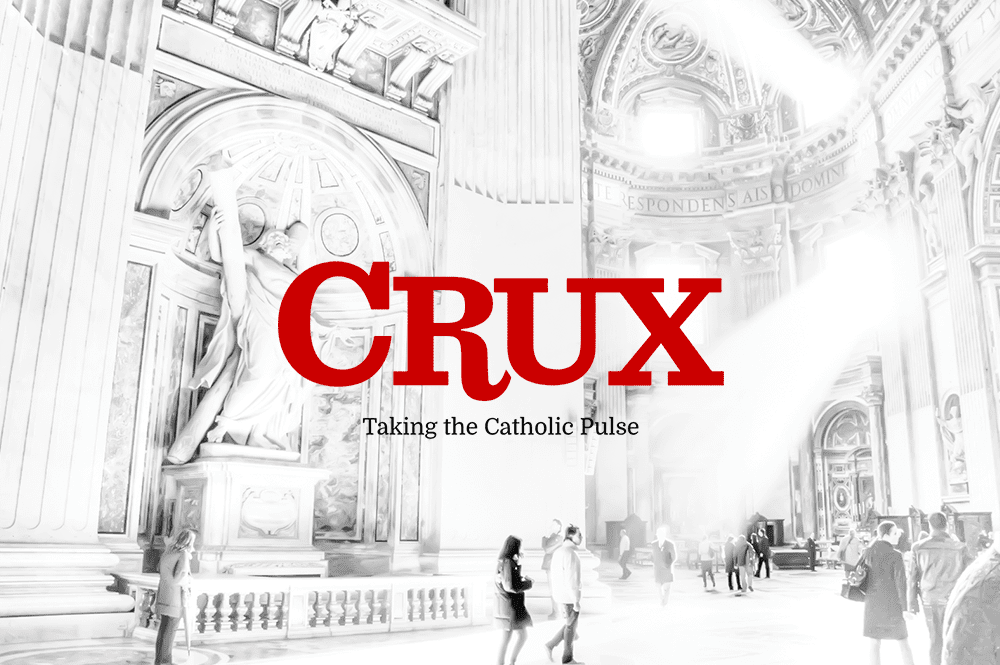 ROME— Pope Francis through a spokesman has condemned the "homicidal folly" and "hatred" of the latest terrorist attack, this one in Nice, France, that left 84 dead when a 31-year-old Tunisian plowed a truck into a crowd celebrating Bastille Day, a French national holiday.
"We want to make known, on the part of Pope Francis and ourselves, our sharing and solidarity in the suffering of the victims and all the French people, in what was supposed to be a great day of celebration," said Father Federico Lombardi, the Vatican's spokesman.
"We condemn in an absolute manner every manifestation of homicidal folly, hatred, terrorism, and attacks against peace," he continued.
Early in the afternoon Rome time, the pontiff sent out a tweet with a similar message:
I pray for the victims of the attack in Nice and their families. I ask God to convert the hearts of the violent blinded by hate.

— Pope Francis (@Pontifex) July 15, 2016
According to French reports, the number of fatal victims might increase in upcoming days, as 18 people are still in critical condition. Many more have less serious injuries.
On Thursday night, as spectators were marking the French national day with a fireworks celebration on the French Rivera, a large truck barreled for more than a mile through the enormous crowd until the driver was eventually shot to death by police officers.
The name of the driver is still unknown, but he had dual French and Tunisian citizenship.
The death toll makes this the second deadliest terrorist attack in France's recent history, with only the tragic events in Paris last November, when 137 people were killed in coordinated terrorist attacks, claiming a higher number of victims.
French President Francois Holland said in a televised address early Friday that the "terrorist character" of the assault was undeniable, describing the use of a truck to deliberately kill people as a "monstrosity."
The attack came only 12 days before France put an end to the state of national emergency declared after the terrorist attacks last November.
In the early morning of Friday, several other religious leaders raised their voice to condemn the attacks, many through Twitter, such as Cardinal Vincent Nichols, of Westminster, Archbishop Anthony Fisher of Sydney, Archbishop Eamon Martin of the Irish diocese of Armagh, and Cardinal Reinhard Marx of Munich in Germany, President of the Commission of Bishops' Conferences of the European Community.
Sharing an image to allow a longer message, Martin said that "the horrific scenes on the streets of Nice once more send shockwaves into our homes and hearts. How helpless we all are when someone decides to deliberately and indiscriminately target human life."
Martin also invited his followers to make an act of kindness this weekend, to "counterbalance with love this awful crime."
Marx pointed to France's historic role as a beacon of liberty.
"We are shocked and saddened by this act of war. My thoughts and prayers are with the victims, their relatives and friends," he said.
"I remain convinced that European civilization and the culture of freedom, to which France has contributed so much, will not be defeated by violence."
Noemi Di Segni, President of Italy's Jewish community, released a statement appealing to governments, institutions and ordinary citizens to react in a "lucid and compact way."
Stating that on this day Nice represents the free and democratic world, Di Segni said that "we don't give up living our daily lives like any other day. We're stronger than he who sows any form of hatred."
Rabbi Yossef Yitschok Pinson, of Nice's Chabad House, told JTA on Friday that synagogue services and community events will proceed as planned.
"We will not let this affect us, we will not let fear affect or damage the life of our community, just as France will not let fear of terrorism change it," he said.
Islamic leaders have also condemned the attacks.
The Al-Azhar mosque in Cairo, considered the most authoritative institution in Sunni Islam, urged unified efforts to "defeat terrorism and rid the world of this evil."
In a statement released on Friday, al-Azhar said that, "These vile terrorist attacks contradict Islamic teaching."
Saudi Arabia also issued a statement condemning the "heinous terrorist" act, adding that the country stands in solidarity with France and will "cooperate with it in confronting terrorist acts in all their forms."