Pope tells immigrants, 'I want to carry your eyes in mine, your hearts in mine'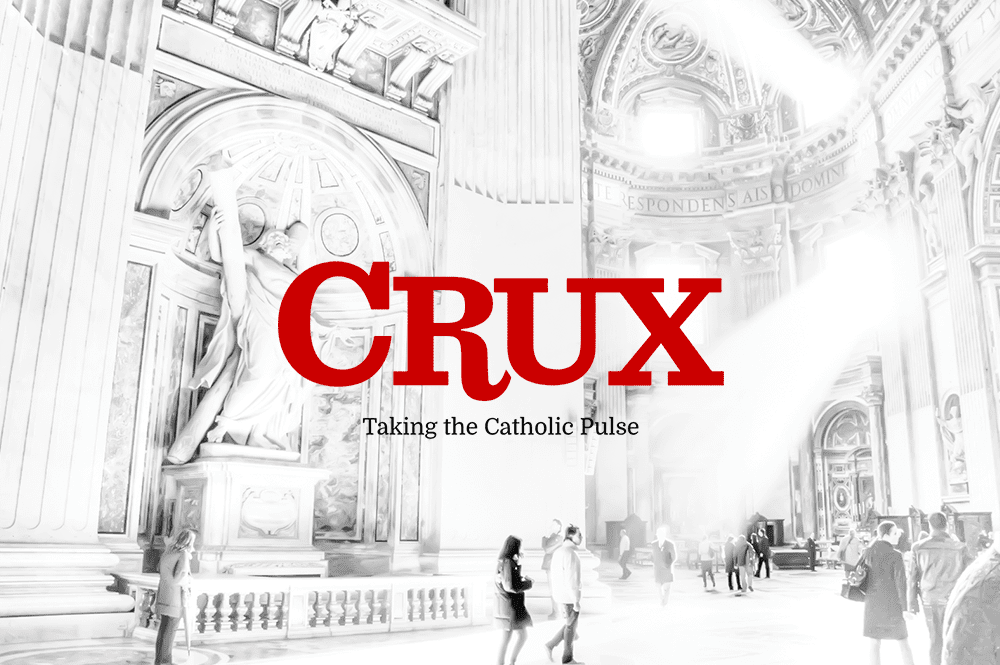 ROME – Already well known for his advocacy on behalf of compassion and welcome for immigrants, Pope Francis on Sunday called for opening humanitarian corridors for refugees in difficult situations around the world to avoid "intolerable delays and lost time that deceives."
The pontiff also called on countries to promote private and community-based programs of welcome for immigrants and refugees, at a time when some nations around the world appear to be moving towards tighter restrictions on new entries.
The pope delivered an unusually personal version of his appeal on Sunday, telling a group of roughly 1,000 immigrants in the northern Italian city of Bologna that he wanted to start his brief visit to Bologna with them because many arrived having made "sacrifices that you're not even able to talk about.
"Many who don't know you are afraid of you. They feel they have the right to judge you, and to treat you with harshness and coldness because they think they're seeing things correctly, but that's not so," Francis said.
"You only see correctly with closeness and mercy," the pope said. "Without it, the other remains a stranger, even an enemy, and can't become my neighbor."
In an impromptu addition, the pope said, "Only with mercy can we understand the suffering of others, their problems. If we don't see others with mercy, then we run the risk that God won't look at us with mercy.
"I'm here with you because I want to carry your eyes in mine, your hearts in mine," he said.
"I want to carry your faces with me, which ask to be remembered, helped, even, I would say, 'adopted,' because in the end you're looking for somebody to bet on you, to trust you, to help you find in the future the same hope that got you this far," Francis said.
Francis called the immigrants "fighters for hope."
"Some of you didn't get here because they were swallowed up by the desert, or the sea," Francis said. "People won't remember them, but God knows their names and welcomes them around himself."
The pontiff then asked for a moment of silent prayer to remember all those who had died in such situations.
The pope told the immigrants that, "I carry in my heart your fear, your difficulty, the risks, the uncertainty." He then provoked strong applause when he called for helping the new immigrants "to have documents," meaning legal residency status.
The pope was speaking at a regional hub for recent immigrants on the outskirts of Bologna. As he was making his way inside, he smilingly accepted a wristband from a Muslim woman wearing a hijab, which is the same wristband every new arrival at the center receives to indicate they're registered there, bearing the pope's name and a registration number.
Archbishop Matteo Zuppi of Bologna, appointed by Francis, laughingly said the wristband made the pope's presence at the facility "more or less regular."
Although the pope's talk was a key element of the visit, in many ways it was an afterthought to the main event, which was spending almost 45 minutes personally greeting every immigrant and refugee gathered in a courtyard at the facility.
A light rain Sunday morning didn't appear to diminish anyone's spirits, and Francis appeared to relish the experience, smiling throughout, joking and laughing, and clearly unconcerned with the impact of his extended stay on his schedule.
(The most time-consuming part was waiting for virtually every person the pope met to line up their phones for a selfie. At one point, to save time, the pope's security detail started snapping shots for the residents.)
A man from Senegal said to Francis while snapping a selfie with him, "I like the pope … you are a good man!" Later, Francis greeted a group of recent arrivals from Bangladesh, telling them, in English, "I will go to Bangladesh."
Francis is scheduled to visit Bangladesh and Myanmar in late November and early December.
In the course of his remarks, Francis recalled Bologna was the first city in Europe, roughly 760 years ago, to outlaw slavery, liberating 5,855 people, saying the city "wasn't afraid to welcome those who, at the time, were considered 'non-persons' and to recognize them as human beings."
The pope noted that Bologna recorded the names of the former slaves in a book, and added to the immigrants, "I'd like to see your names written down and remembered in order to find together, as happened then, a common future."
The pope's talk on Sunday underlined many of the same points he made in his most recent message for the World Day of Migrants and Refugees, released in August.
In that document, Francis voiced support for "offer(ing) broader options for migrants and refugees to enter destination countries safely and legally." He also called for sponsorship programs, visas to help reunite families and, above all, the opening of "humanitarian corridors for particularly vulnerable refugees."