Tanzanian appointed secretary of Congregation for Evangelization of Peoples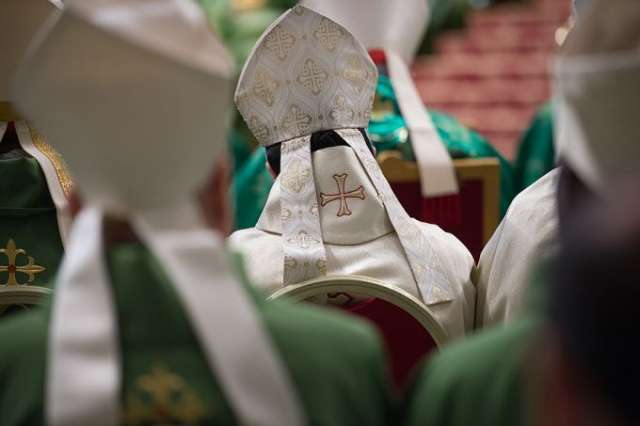 VATICAN CITY – Archbishop Protase Rugambwa was appointed secretary of the Congregation for the Evangelization of Peoples on Thursday. He had previously served as the congregation's adjunct secretary and president of the Pontifical Mission Societies.
The Nov. 9 appointment makes Rugambwa, 57, second in the congregation, behind Cardinal Fernando Filoni, who is 71.
Rugambwa was born in Bunena, Tanzania, in 1960. He studied at Kibosho Senior Seminary and St. Charles Lwanga Segerea Senior Seminary, and was ordained a priest of the Diocese of Rulenge in 1990.
He served as a parochial vicar, a teacher at a minor seminary, and a hospital chaplain. He obtained a doctorate in pastoral theology from the Pontifical Lateran University in 1998, and then served as vocations director and vicar general of his diocese.
In 2008 he was consecrated Bishop of Kigoma, where he served until he was transferred to the Congregation for the Evangelization of Peoples in 2012.
Pope Francis on Thursday also appointed Father Giovanni Pietro Dal Toso to fill the vacancy left by Archbishop Rugambwa's appointment. He was also appointed Titular Archbishop of Foratiana.
A priest of the Bolzano-Bressanone diocese, Dal Toso had worked at the Pontifical Council Cor Unum from 1996 until it was suppressed Jan. 1.
Previously known as Propaganda Fidei, the Congregation for the Evangelization of Peoples is responsible for the work of spreading the Gospel in mission territories.