ROME – An informal Vatican ambassador to Silicon Valley, and the head of an international research and innovation network, said Friday that Christianity's role in engaging the digital world is not so much providing the right answers, but asking the right questions.
Dominican Father Eric Salobir, who's worked both in banking and media, today is the head of Optic, a nonprofit research network aimed at sponsoring dialogue between the world of technology and the Church.
The organization was originally founded by the Dominican order and under the Holy See's patronage, but today it acts independently and is overseen by a religiously and culturally diverse group of lay men and women.
The aim of the network is to ask people developing innovative and impactful technologies in Silicon Valley the "questions nobody asks them," framed in the Judeo-Christian tradition, Salobir told Crux in an interview on Friday, which took place in Rome's Palazzo Cesi just a stone's throw from St. Peter's Square.
Salobir was in Rome for the first-ever Vatican hackathon, which he helped organize. It brings together 120 university students from all over the world, who are divided up into competitive teams in an attempt to "hack" three of the world's most pressing challenges: social inclusion, interreligious dialogue, and immigrants and refugees.
This latest initiative is part of Optic's ambition not just to be a think tank, but also a "do tank," Salobir said.
"We try to be very pragmatic and deliver the solutions of real problems for real life of real people," he added.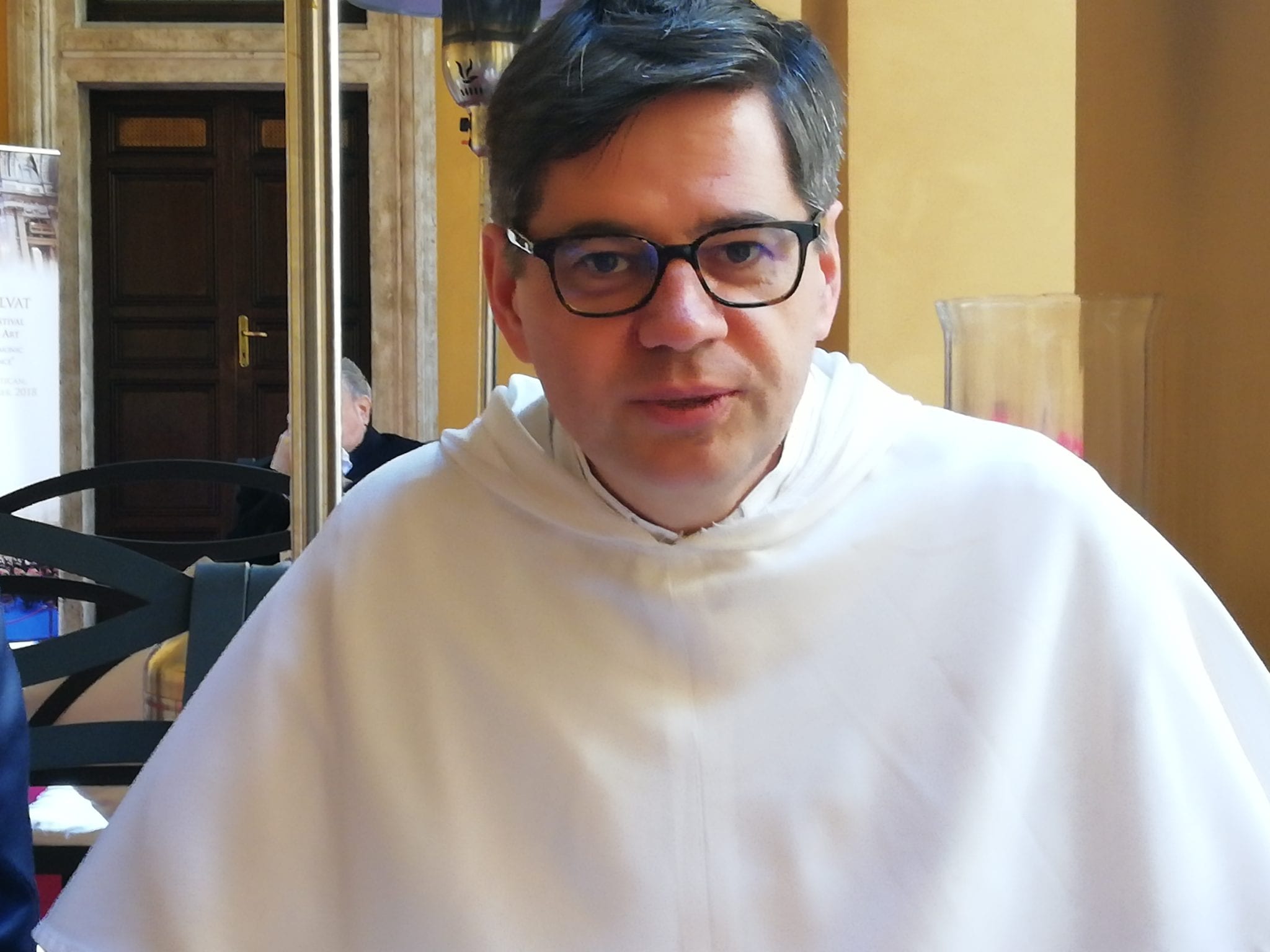 The first objective is to change the mindset of Silicon Valley, which, in his opinion, is increasingly interested in questions regarding ethics, and which can benefit by the challenge to "see the bigger picture" provided by a Christian anthropological and theological prospective.
A clear example, he said, is Artificial Intelligence, or AI, which in many ways is revolutionizing the tech industry and rapidly affecting today's society. Self-driving cars or, as Salobir mentioned, the near-future possibility of having AI judges in probation cases, represent two cases where technological disruptions and ethics collide.
"We want to make sure that each new disruption will not make humans less human," the Dominican said. "We are not the decision-makers, but we are groups of conversation where these topics can be raised."
Currently, Optic is planning on developing a boot camp where senior and experienced theologians have an opportunity to engage with tech experts. This will include a change in the usual dynamic of theology meetings, Salobir said, which tend to be formal and longwinded, in favor of using the fast-paced and dialogue-based methodology usually seen in Silicon Valley.
"For me the point is not to provide the right answer, but to ask the right question," Salobir said.
The second objective is to "try to empower youth to do something," in order to foster change.
Optic has an incubation plan in the pipeline that would take place in France, Salobir's native land, aimed at helping young entrepreneurs pivot their business models in such a way as to be in line with Catholic social teaching, which would be rephrased and repackaged to better resonate with youth.
"We hope to be able to show that it's possible to be profitable because you have a positive impact," he said. "You don't have to choose between being profitable or ethical, no, you can be profitable because you are ethical. And long term, you will be much more profitable."
The hackathon taking place at the Vatican March 9-11 builds on previous editions in San Francisco and Paris. It's a concrete attempt not only to come up with unique, practical and innovative solutions to global issues, but also, and as a side effect, to highlight the link between faith and technology.
"It will help people to see the high connection we have with the tech world, which is more or less invisible most of the time because most of the conversations are behind closed doors," Salobir said.
Throughout his pontificate, Pope Francis has displayed a keen interest in digital media, including private audiences with tech-giants including Google's Eric Schmidt, Apple CEO Tim Cook, and Facebook founder Mark Zuckerberg. The rise and implications of technology were also carefully addressed in Laudato Si', the pope's 2015 encyclical on the care of creation.
The enterprising Dominican's "personal dream" is for the students to deliver some of the winning projects from the hackathon in time for a Synod of Bishops on Youth, taking place at the Vatican in October, in order to present Francis with a concrete perspective from young people.
After the first morning of events, Salobir said he was already in awe of the "curiosity displayed by participants" who come from all over the world and come together to exchange perspectives and ideas. He also noted the "value based" mentality of this new generation.
"We hope that these positive and very practical projects will be able to help all the Church discover how we can trust this new generation, and also the whole world, if we empower them and also if we can accompany them," Salobir said.
"The point is not to say 'Ok, go and change the world!' the point is to say, 'We are here, and we can help you'."
According to Joy Shu, 19, a computer science student at Stanford University in California competing in the hackathon, technology can offer the Vatican an interface for dialogue and inclusion, especially for immigrants and refugees, one of the topics addressed by the event.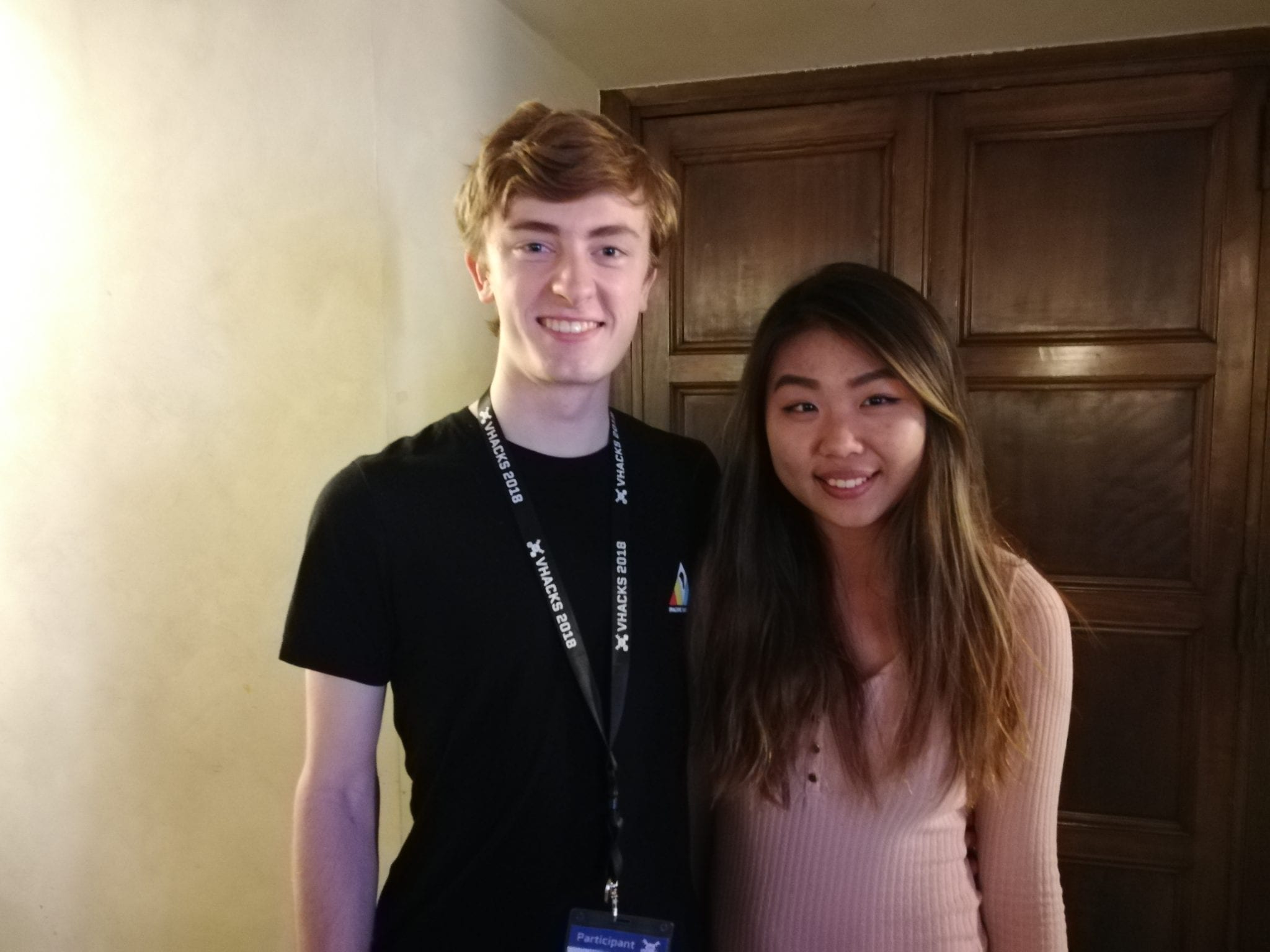 "I think it's really cool that the hackathon focuses on these three different categories, because you are hacking for social good, which is very different from hackathons in Silicon Valley where it's meant for profit," she said.
For Hayden Hotham, 20, studying computer engineering at the University of Maryland and "hacking" this week in Rome, the location for the meeting is inspiring.
"Being in the Vatican, it makes it actually feel impactful for the entire world, instead of a simple hackathon at a random university in the U.S., which, yes, is impactful, but it doesn't have the social impact [the Vatican] has worldwide."