Pope as media critic: Jesus was original target of 'spin', 'fake news'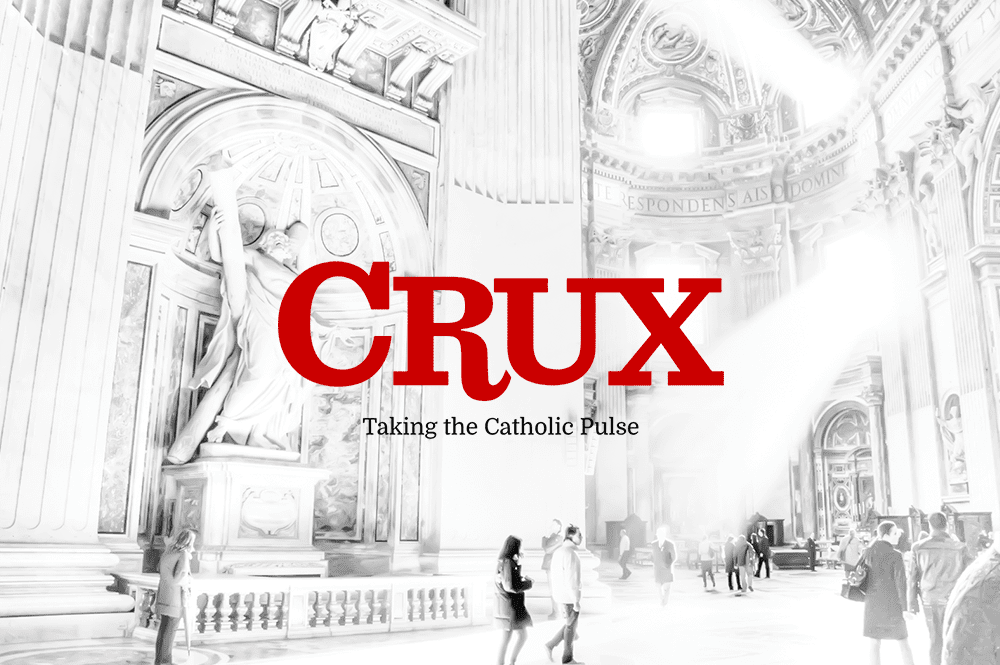 ROME – Opening the holiest period on the Christian calendar on Sunday, Pope Francis both delivered a sort of media criticism in his Palm Sunday homily, suggesting Jesus was the original target of false public "spin," and also urged young people not to "keep quiet" about their faith and their dreams.
"There are many ways to silence young people and make them invisible," Francis said. "Many ways to anesthetize them, to make them keep quiet, ask nothing, question nothing."
"There are many ways to sedate them, to keep them from getting involved, to make their dreams flat and dreary, petty and plaintive," he said, speaking on the day the Catholic Church regards as "World Youth Day," celebrated in 2018 at the local, diocesan level.
The next global gathering for World Youth Day will be in Panama City in January 2019, where Pope Francis is expected to preside.
"Dear young people, you have it in you to shout," the pope said. "It is up to you not to keep quiet. Even if others keep quiet, if we older people and leaders keep quiet, if the whole world keeps quiet and loses its joy, I ask you: Will you cry out?"
"Please, make that choice, before the stones themselves cry out," Francis said, referring to a line from Jesus in the traditional Palm Sunday reading from the Gospel.
The Palm Sunday Mass opened a busy Holy Week for the pontiff, which will culminate with the traditional Holy Thursday Mass, Good Friday service, Easter vigil, and then the Easter Sunday Mass. Before beginning the Mass, Francis blessed the palms for the service in front of the towering obelisk in St. Peter's Square.
Earlier in the homily, Francis referred to the Gospel story of Jesus' entry into Jerusalem, styling the various ways his arrival was interpreted and framed as an early exercise in what today would be known as media "spin."
"Another kind of shouting comes from, the fierce cry of those who shout out: 'Crucify him!'" the pope said.
"It is not spontaneous but already armed with disparagement, slander and false witness," Francis said. "It is the voice of those who twist reality and invent stories for their own benefit, without concern for the good name of others. The cry of those who have no problem in seeking ways to gain power and to silence dissonant voices."
It is, Francis said, "the cry that comes from 'spinning' facts and painting them such that they disfigure the face of Jesus and turn him into a 'criminal'."
"It is the voice of those who want to defend their own position, especially by discrediting the defenseless," he said. "It is the cry born of the show of self-sufficiency, pride and arrogance, which sees no problem in shouting: 'Crucify him, crucify him'."
The answer to that kind of "spin," the pope said, is to look to Christ on the Cross.
"Faced with such people, the best remedy is to look at Christ's cross and let ourselves be challenged by his final cry," he said.
"He died crying out his love for each of us: young and old, saints and sinners, the people of his times and of our own," the pope said. "Looking at the cross means allowing our priorities, choices and actions to be challenged. It means questioning ourselves about our sensitivity to those experiencing difficulty."
The pontiff included a special warning for youth in his Palm Sunday message.
"Dear young people, the joy that Jesus awakens in you is a source of anger and irritation to some, since a joyful young person is hard to manipulate," he said.
The pope's reference to youth comes a day after a special gathering of 300 Catholic youth from around the world wrapped up in the Vatican, intended to provide input for a Synod of Bishops set for October on the themes of youth and vocational discernment.
The concluding document of that pre-synodal meeting of youth was to be presented to Francis at the conclusion of the Palm Sunday Mass by a young person from Panama, the site of the next World Youth Day.