Pope tells cardinals: Avoid palace intrigue, serve Christ and the Church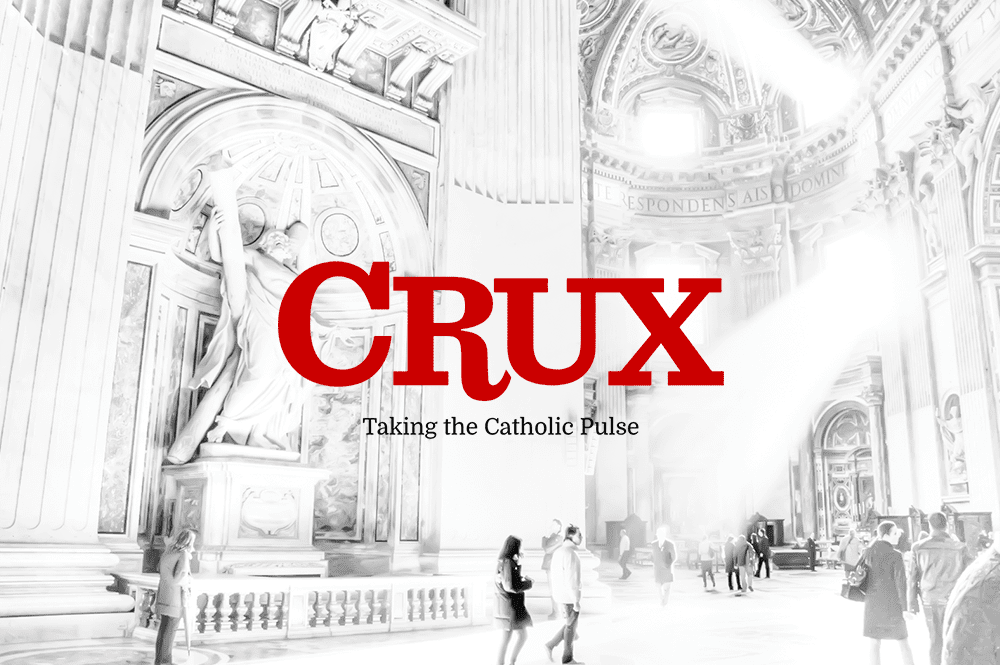 ROME — Don't waste your time being involved in palace intrigue, and focus solely on serving Christ and his Church, was Pope Francis's message to the 14 new cardinals he created on Thursday.
"What does it profit us to gain the whole world if we are corroded within?" asked Francis at a consistory at St. Peter's Basilica. "What does it profit us to gain the whole world if we are living in a stifling atmosphere of intrigues that dry up our hearts and impede our mission?"
"Here, as someone has observed, we might think of all those palace intrigues that take place, even in curial offices," Francis continued.
In keeping with what has become his custom, Francis's new appointments to the College of Cardinals come from remote corners of the globe, including non-majority Catholic locations such as Pakistan, Madagascar, Iraq, and Japan.
He announced the names of the new appointments last month during his Sunday Angelus following Mass on Pentecost Sunday on May 20, noting that their locations reflect the "universality of the Church, that continues to preach the merciful love of God throughout the earth."
That evangelical outreach to the ends of the earth — or the peripheries, as Francis frequently says — is the same "missionary key," which he encouraged the newest members of the Church's highest ranks to follow.
"Jesus teaches us that conversion, change of heart and Church reform is and ever shall be in a missionary key, which demands an end to looking out for and protecting our own interests, in order to look out for and protect those of the Father," Francis said on Thursday.
"Conversion from our sins and from selfishness will never be an end in itself, but it's always a means of growing in fidelity and willingness to embrace the mission," he added.
In his homily, Francis challenged the new cardinals to focus their activities and their energies on the needs of "real people" in order to provide a credible witness to the Gospel.
"This is the highest honor that we can receive, the greatest promotion that can be awarded us: to serve Christ in God's faithful people. In those who are hungry, neglected, imprisoned, sick, suffering, addicted to drugs, cast aside."
"In real people," he continued, "each with his or her own life story and experiences, hopes and disappointments, hurts and wounds. Only in this way, can the authority of the Shepherd have the flavor of Gospel and not appear as "a noisy gong or a clanging symbol."
While the office of cardinal is the highest in the Church — second only to the pope — Francis said that the authority that they are given comes only in the form of service that they are commanded to provide.
"It is the authority that comes from never forgetting that Jesus, before bowing his head on the cross, did not hesitate to bow down and wash the feet of the disciples," said Francis.
While the new cardinals may wear robes of crimson, that color choice is to signify the blood of Christ and their own commitment to make the ultimate sacrifice of their own lives, if necessary, for the sake of the Church.
This year's consistory to create new cardinals is the fifth of Francis's papacy, averaging one a year since his election as pope in March 2013.
"By the authority of Almighty God, of Saints Peter and Paul and our Own, we create and solemnly proclaim Cardinals of Holy Roman Church these brothers of ours," Francis proclaimed as he created the following individuals as cardinals:
Patriarch Louis Raphaël I Sako, Iraqi, Chaldean Catholic Patriarch of Babylon and the Head of the Chaldean Catholic Church.
Archbishop Luis Francisco Ladaria Ferrer, Spaniard, Prefect of the Congregation for the Doctrine of the Faith.
Archbishop Angelo De Donatis, Italian, Vicar General of Rome.
Archbishop Giovanni Angelo Becciu, Italian, Substitute of the Vatican's Secretariat of State.
Archbishop Konrad Krajewski, Polish, Almoner of the Office of Papal Charities.
Archbishop Joseph Coutts, of Karachi, Pakistan.
Bishop António Augusto dos Santos Marto, Bishop of Leiria-Fátima, Portugal.
Archbishop Pedro Ricardo Barreto Jimeno, Archbishop of Huancayo, Peru.
Archbishop Désiré Tsarahazana, Archbishop of Toamasina, Madagascar.
Archbishop Giuseppe Petrocchi, Archbishop of L'Aquila, Italy.
Archbishop Thomas Aquino Manyo Maeda, Archbishop of Osaka, Japan.
Archbishop Sergio Obeso Rivera, the Archbishop Emeritus of Xalapa, Mexico.
Bishop Toribio Ticona Porco, the emeritus of Corocoro, Bolivia.
Father Aquilino Bocos Merino, a Spanish Claretian.
While three of the new cardinals are over the age of 80, and hence are receiving honorific titles, eleven are under the age of 80 and will be able to vote in the next papal conclave. As of today, Francis has now named 59 members of the College of Cardinals, which now totals at 125 voting electors, who will elect his successor.
In concluding his homily, Francis turned to the words of one of his predecessors, Pope John XXIII — whom he named a saint in 2014 — as he urged the new princes of the Church to shun wealth and to embrace poverty.
"Appearances of wealth have frequently disguised thorns of frustrating poverty, which prevented me from giving to others as generously as I would have wished," he said.
"I thank God for this grace of poverty to which I vowed fidelity in my youth; poverty of spirit, as a priest of the Sacred Heart, and material poverty, which has strengthened me in my resolve never to ask for anything – money, positions or favors – never, either for myself, or for my relations and friends."
Surrounded by crimson, in the very center of Catholicism, where power and prestige reign supreme, Francis insisted that poverty spoken of by St. Pope John XXIII was the only way forward.
"None of us must feel 'superior' to anyone. None of us should look down at others from above," he said. "The only time we can look at a person in this way is when we are helping them to stand up."