Sambi, a veteran papal diplomat, allegedly told Rome about McCarrick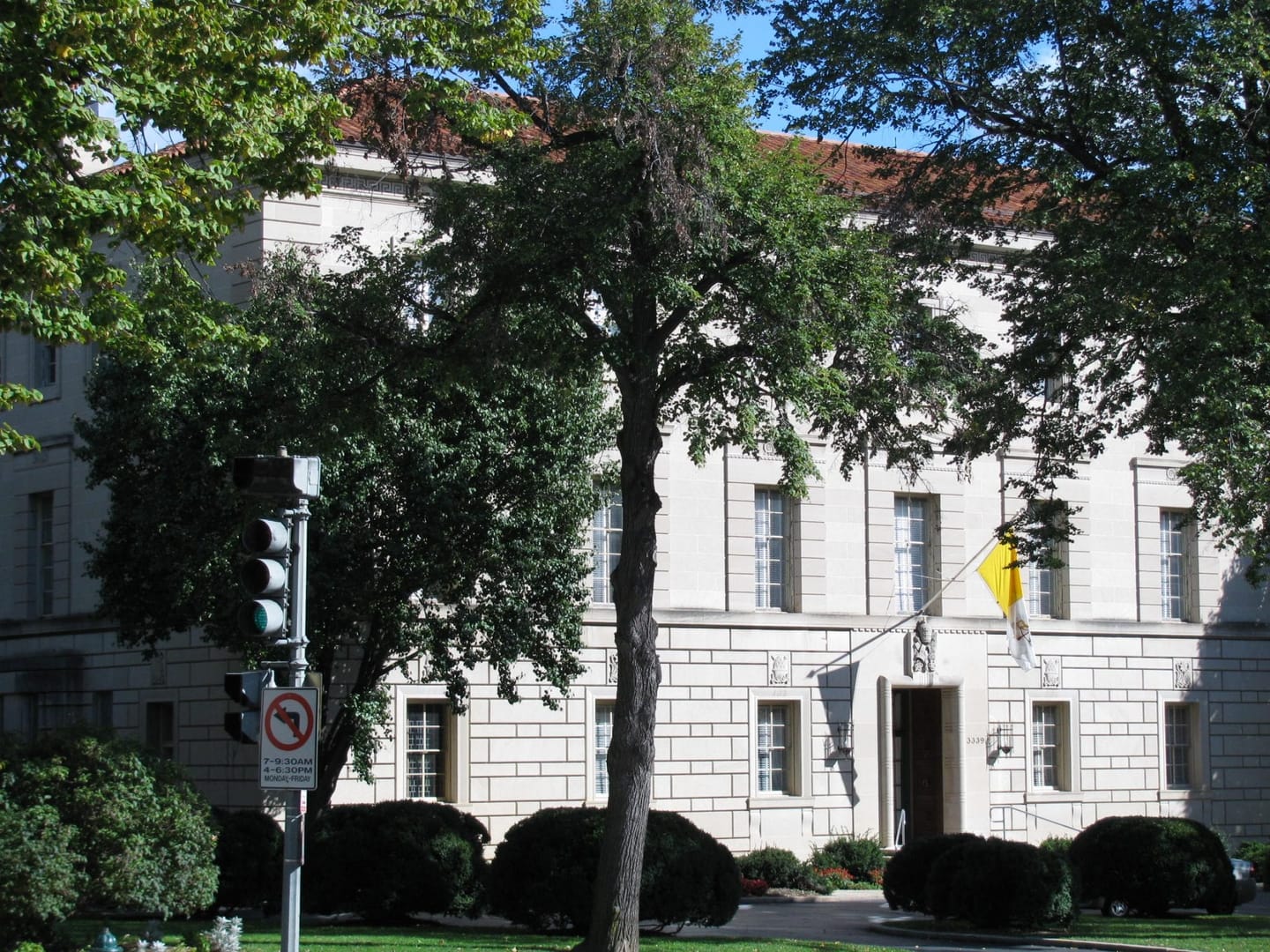 [Editor's note: Crux is publishing an occasional series of brief profiles in the ongoing drama surrounding clerical sexual abuse, ex-Cardinal Theodore McCarrick, and accusations of cover-up against various Church officials including Pope Francis.]
ROME – Although his biggest public turn in the United States may have been welcoming Pope Benedict XVI to the country in 2008, Italian Archbishop Pietro Sambi turns out, at least according to one reconstruction, to have had a fairly important behind-the-scenes part in the saga of former Cardinal Theodore McCarrick.
Sambi, a veteran Vatican diplomat, served as the pope's ambassador to the United States from 2005 until his death in 2011.
Italian Archbishop Carlo Maria Viganò, Sambi's successor in the U.S., described him as "an extremely responsible person, loyal, direct and explicit in his way of being." It was Viganò who accused Pope Francis one month ago of having known about concerns surrounding McCarrick in 2013 and failing to act.
According to Viganò, Sambi confronted McCarrick about allegations of sexual misconduct with seminarians, and also communicated to him private restrictions on his life and ministry allegedly put into place by Pope emeritus Benedict XVI.
In a letter detailing his charges, Viganò said when Sambi called McCarrick into the Vatican embassy in the U.S., the two got into a heated discussion, and Sambi's voice could be heard "all the way out in the corridor."
As it turns out, before arriving to the Vatican's Washington embassy, Sambi had a lengthy history of diplomatic service in the Holy See, with assignments often taking him to troubled and complicated countries. In the United States, one of Sambi's last major crisis would be dealing with McCarrick.
Diplomatic service
Born in Sogliano al Rubicone (Forlì-Cesena), Italy, in June 1938, Sambi was ordained a priest for the diocese of Marino-Montefeltro in 1964. He entered the diplomatic service for the Holy See just five years later, and in 1969 was assigned to the embassy in Cameroon.
He subsequently served in a variety of different assignments, including the embassies of Jerusalem, Cuba, Algeria and Nicaragua in the 1970s. In 1981, he was assigned to the Vatican embassy in Belgium, and three years later was transferred to the embassy in India and given the rank of chancellor.
Sambi's diplomatic career was taken to the next level in 1985, when he was named as the Holy See's ambassador to Burundi and given the rank of archbishop, with Bellicastrum as his titular see. He was apppointed ambassador to Indonesia in 1991 and served there for seven years before being named ambassador to Israel and Cyprus, as well as apostolic delegate in Jerusalem in 1998.
During his time in Jerusalem, Sambi pushed for greater access to holy sites and for improved dialogue between Christians, Muslims and Jews. He also sought to advance peace talks between Israel and Palestine, and he tried to help Arab Catholic priests experience less pressure when serving in Israel.
Pope Benedict XVI then named Sambi as ambassador to the United States in 2005, where he served until his death in 2011 at the age of 73.
While in the U.S., Sambi accompanied Benedict XVI during the pontiff's visit to the U.S. in 2008, where he held a historic meeting with five victims of clerical sexual abuse.
Sambi was known to have been outspoken in his praise for the U.S. contribution to charity work, and for the quality of its healthcare and educational institutions. He was also seen as a hands-on leader, travelling to the area ravished by Hurricane Katrina in 2006, within a year of his arrival to the country.
Passing away just two years shy of his 75, the age when all bishops are required to submit their resignations, Sambi is rumored to have been set for transfer to a senior post in the Roman Curia after his tenure in the U.S. that would have likely come with a red hat.
A 'stormy conversation' with Theodore McCarrick
Sambi emerges in Viganò's letter as someone who took immediate action on information involving McCarrick's misdeeds, following the proper procedures.
In his letter, Viganò said that both Sambi and his predecessor, Colombian Archbishop Gabriel Montalvo, "did not fail to inform the Holy See immediately, as soon as they learned of Archbishop McCarrick's gravely immoral behavior with seminarians and priests."
RELATED: Colombian prelate opened door to first McCarrick complaint
It was Sambi, Viganò said, who provided him with information about a letter sent to the embassy by Father Boniface Ramsey in 2000 detailing rumors about McCarrick's misconduct with seminarians. It was the first recorded complaint against McCarrick sent to ranking Vatican officials.
According to Viganò, at one point Sambi also sent Italian Cardinal Tarcisio Bertone, then the Vatican's Secretariat of State, an "Indictment Memorandum" against McCarrick by Gregory Littleton, a former priest laicized for abusing minors, along with two documents in which Littleton recounted his own abuse by McCarrick and that of several other priests and seminarians.
In his letter, Viganò asserts that in Sambi's correspondence with Bertone, Sambi noted how Littleton in 2006 had forwarded the memorandum to roughly 20 people, including civil and ecclesial judicial authorities, police and lawyers, and it would therefore likely be made public.
Sambi, Viganò said, "called for a prompt intervention by the Holy See."
Viganò said that he also sent Sambi's report, with all the attachments, to Bertone, and that Bertone did nothing.
When Benedict XVI allegedly imposed private sanctions on McCarrick, stipulating that he was to move out of the seminary where he had been living, that he was forbidden to say Mass in public or participate in public meetings, and that he was also barred from travelling or giving speeches and asked to dedicate himself to a life of "prayer and penance," it was Sambi who communicated the news to McCarrick, Viganò said.
Viganò also claims that Sambi informed McCarrick's successor in Washington, Cardinal Donald Wuerl, of the accusations against McCarrick and the private sanctions put into place by Benedict XVI.
Though Wuerl has denied any knowledge of those claims or of settlements that two dioceses reached with alleged victims of McCarrick, Viganò said "it is absolutely unthinkable" that Sambi had not properly informed Wuerl when he took the reins in Washington in 2006.