ROME – While every year is unique in its own way, 2020 will arguably go down as among the most memorable in recent history. Some of the most iconic images for perhaps the next century have emerged over the past 12 months, most of which are related to the COVID-19 coronavirus pandemic.
From January to December, the world has experienced numerous ups and downs, unexpected crisis, heroic acts of self-giving, and historic moments. The Vatican has also shared in these events and has experienced its own series of highs and lows.
The pictures below attempt to capture the weight of the most important moments for Pope Francis and the Vatican in 2020, whether they be joyful or tragic, offering viewers a chance to journey with the pope through what has been a year not just of controversy and crisis, but also joy, triumph, and historic precedents.
January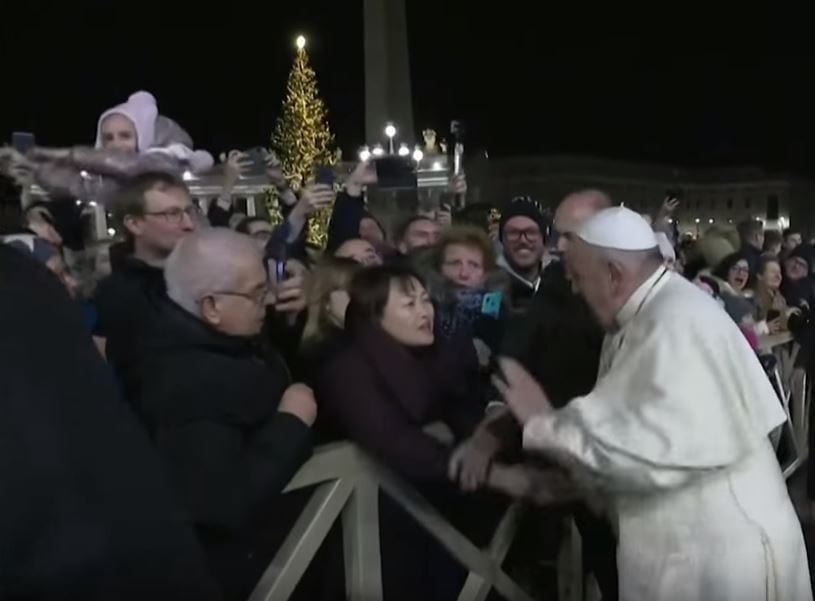 This year began with a bang when Pope Francis on New Year's Day issued a very public apology during his Angelus address that morning for having slapped the hand of a woman who grabbed his own hand and yanked him toward her, causing him to stumble, while the pontiff was greeting pilgrims in St. Peter's Square. The episode went viral, catching the attention of the global press, with some sympathizing for the pope and others criticizing his reaction. In the end, Francis apologized and later met the woman during a general audience in the Vatican's Paul VI Hall.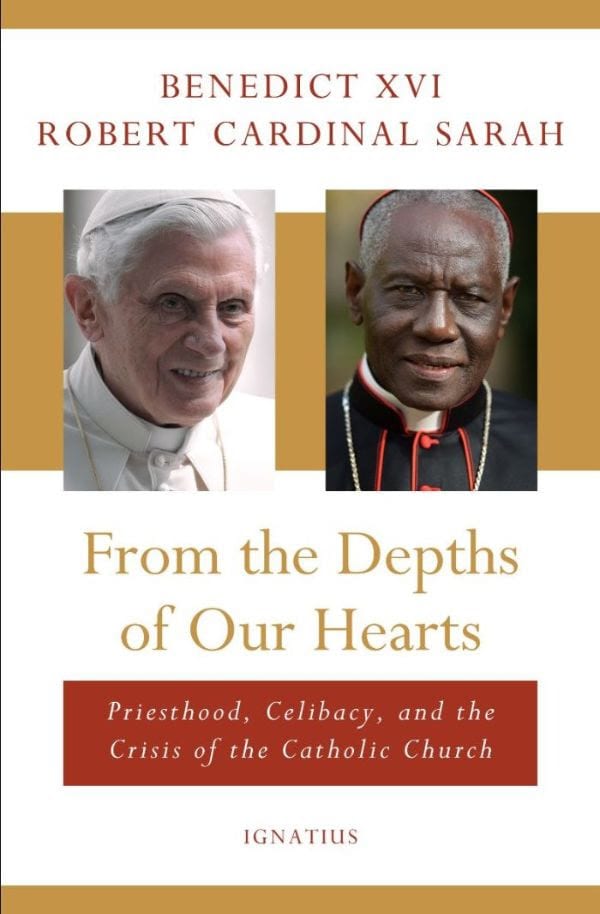 Later in January the insider Catholic universe exploded when news broke that retired Pope Benedict XVI and Guinean Cardinal Robert Sarah had co-authored a new book defending priestly celibacy just as Pope Francis was considering an exception to the rule proposed during the October 2019 Amazon synod.
In the fierce and polemical debate that ensued, the role of a pope emeritus was questioned while Catholicism's conservative and progressive camps exchanged arguments over Benedict XVI's intentions with the book, which hit shelves Jan. 15 in France.
The saga culminated with Archbishop Georg Ganswein, personal secretary for Benedict XVI, saying the emeritus pope had asked that his name be withdrawn as a coauthor and removed from the book's introduction and conclusion. Citing the Chicago Manual of Style, however, the English-language publisher, Ignatius Press, said it considered the publication "coauthored."
February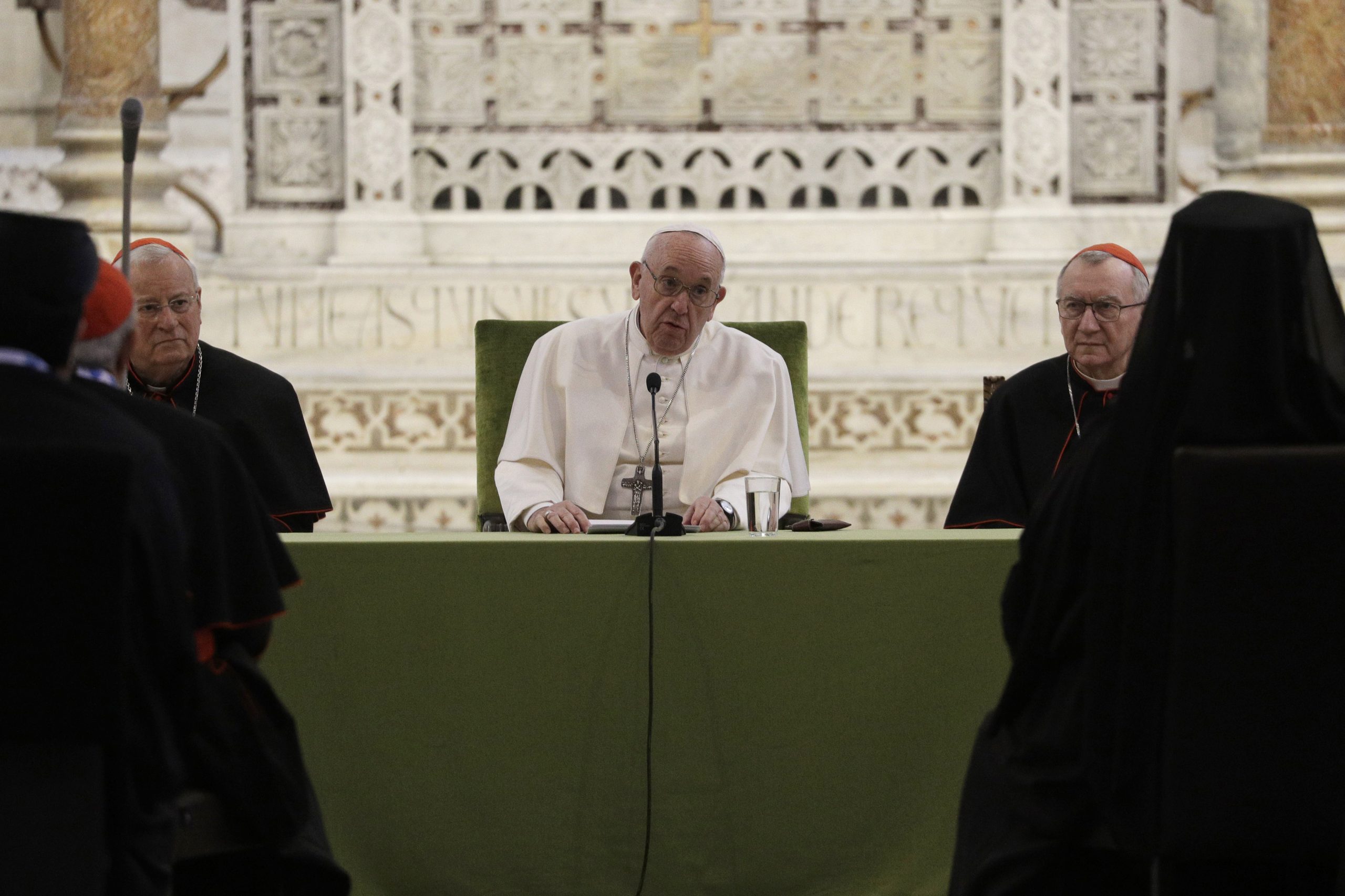 In one of his few outings outside of Rome during 2020, Pope Francis visited the Italian town of Bari, where some 50 bishops and patriarchs from different Catholic churches throughout the Mediterranean gathered to discuss the dire situation many Middle Eastern Christians face, and how to ensure their survival.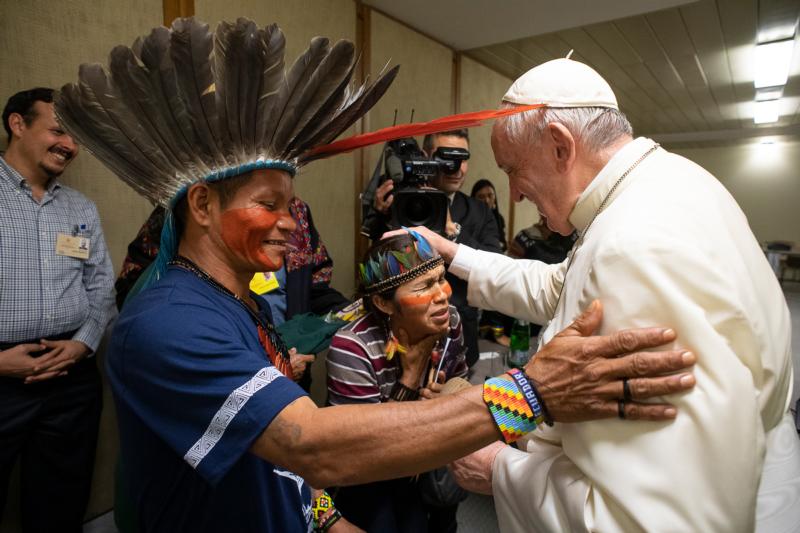 On Feb. 12 Pope Francis's highly anticipated post-synodal apostolic exhortation on the Amazon, Querida Amazonia (Beloved Amazon) was published. Two hot-button issues many expected the pope to address or even green-light were the possibility of allowing married priests and women deacons in the region. However, Francis dodged both issues in the text, urging other solutions be found to priest shortages and ministries suitable for women, but using language vague enough to suggest the door has not been definitively closed.
March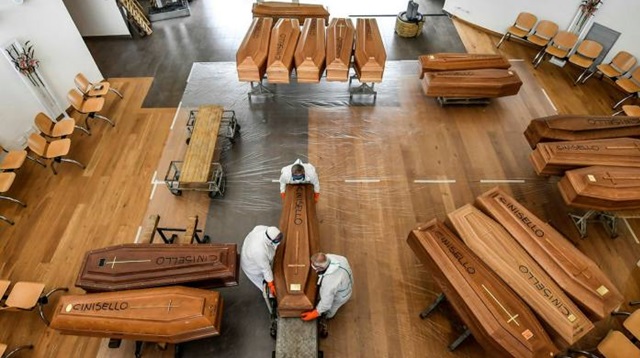 On March 8, Italy began a strict 3-month national lockdown to fight the spread of the COVID-19 coronavirus pandemic, which had erupted in the country just a few weeks earlier, marking the first European outbreak. Italy's northern Lombardy region was hardest hit, particularly the town of Bergamo. At one point, military trucks had to drive coffins to crematoriums in other regions because Bergamo itself was unable to handle the number daily coronavirus fatalities.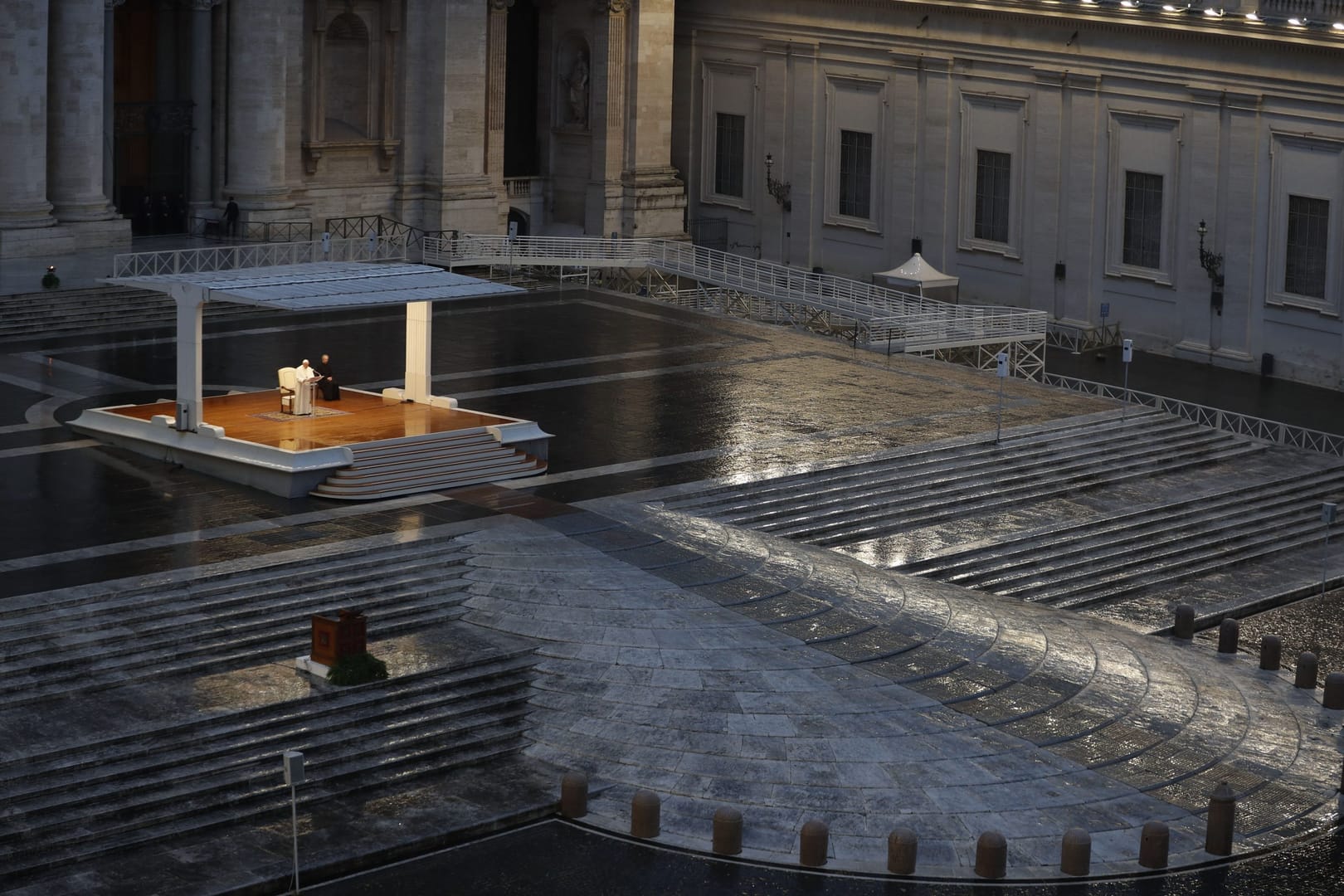 In what will likely be remembered as one of the most iconic images of his papacy, Pope Francis March 27 held a virtually unprecedented livestreamed prayer service for the end of the COVID-19 coronavirus pandemic.
Standing before an empty, drizzly, and dark square from the sagrato of St. Peter's Basilica, the platform at the top of the steps immediately in front of the façade of the church, Francis delivered an extraordinary Urbi et Orbi blessing, "to the city and the world" – usually offered by popes only at Christmas and Easter – to a nation and a world coming to grips with the severity of the coronavirus, which by then was claiming over 800 lives a day in Italy. The blessing comes with a plenary indulgence, meaning the full pardon of the temporal consequences of sin, subject to conditions laid out by the Vatican.
April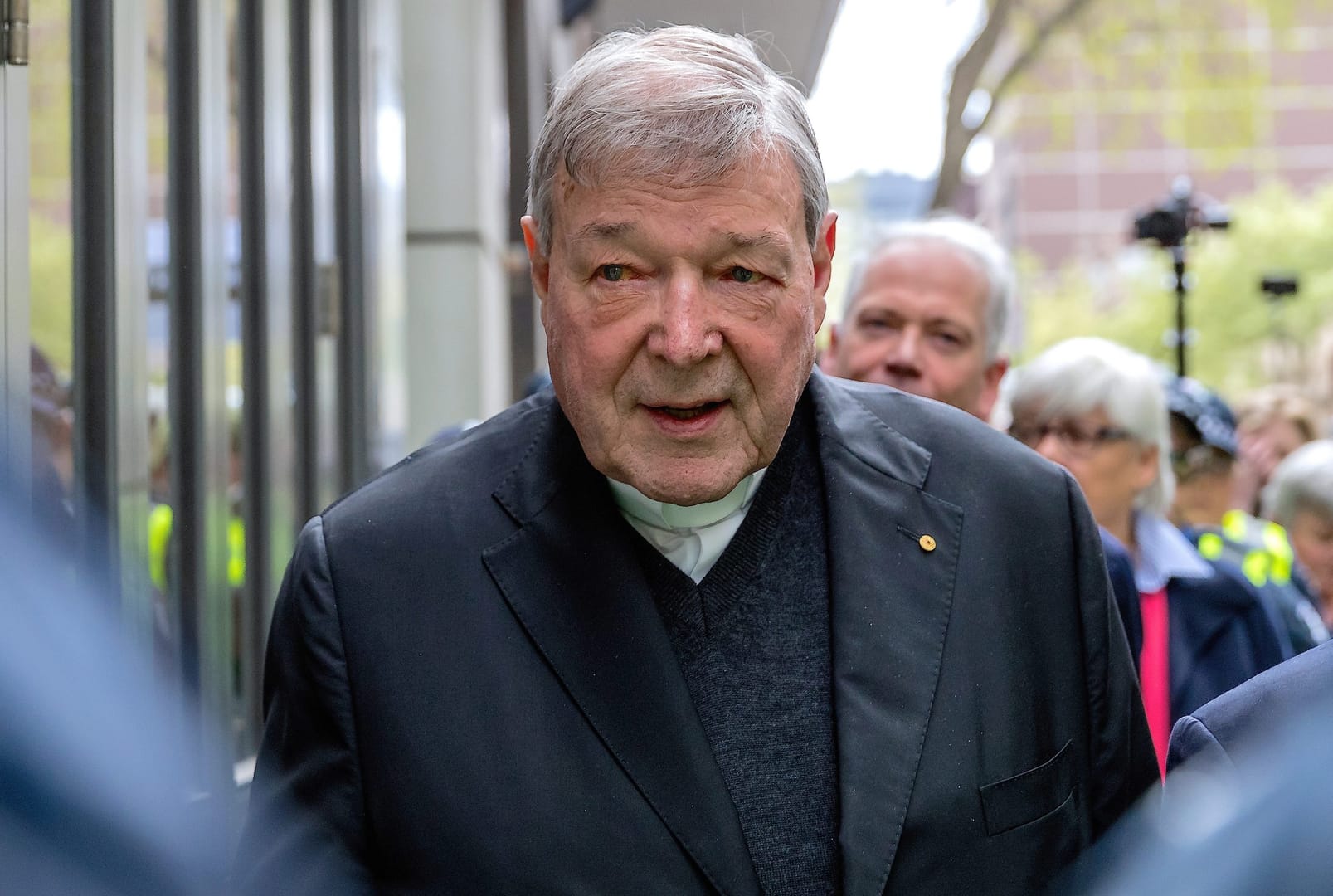 On April 7 Australia's highest court unanimously acquitted Cardinal George Pell of historical child sexual abuse, marking a drastic reversal of fortunes for the 78-year-old prelate, who in December 2018 was convicted in a jury trial and sentenced to six years in prison three months later, making him the most the most senior Catholic official to be found guilty of sexual abuse. In August 2019 his appeal to the Supreme Court of Victoria was rejected, making his acquittal by the High Court a dramatic moment for the Church.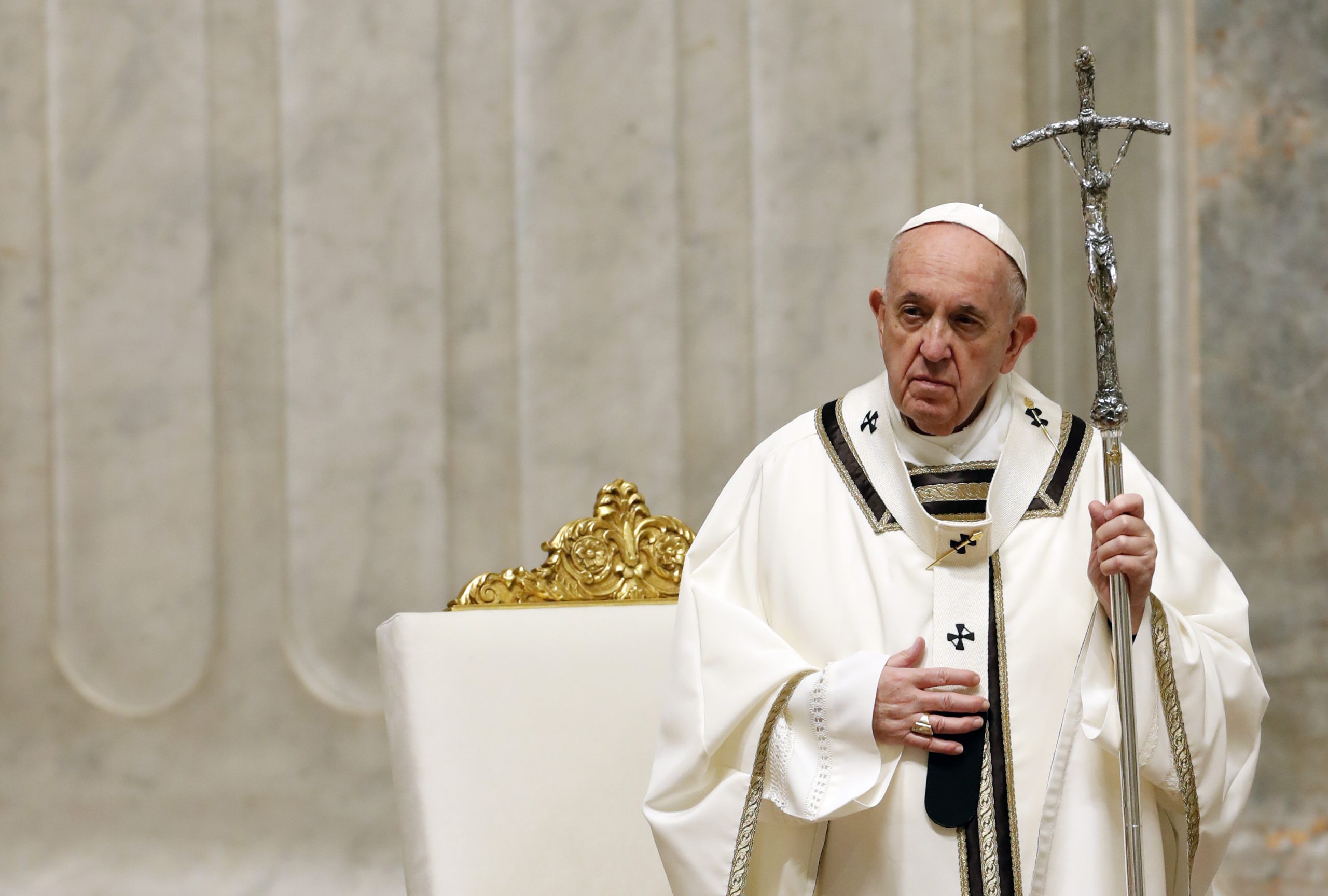 Also in April, Pope Francis observed an unusual Holy Week and Easter, celebrating all of his liturgies for the most important feast days on the Catholic Church's liturgical calendar virtually via livestream, without the physical presence of the faithful, due to a ban on all public liturgies amid Italy's coronavirus lockdown.
May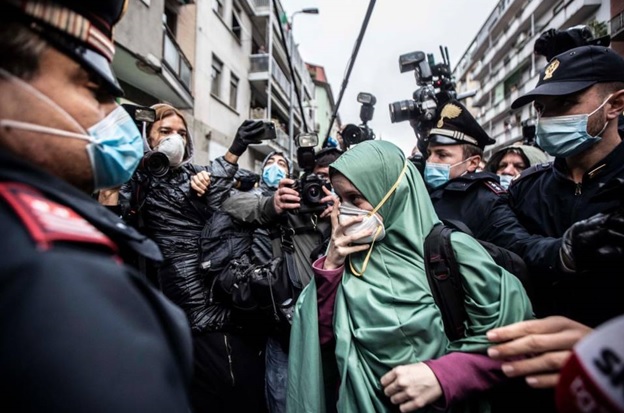 In mid-May, just as Italy was beginning to re-open after its strict 3-month lockdown, headlines shifted with the release of Silvia Romano, a young Italian woman who spent 18 months as the captive of Islamic extremists in Eastern Africa.
Romano, 24, was volunteering in a small village in Kenya when she was kidnapped by the Somalia-based al-Shabaab Islamist group in November 2018. After 18 months of negotiations, she was finally released May 8, however, the initial joy Italians felt over her release soon turned to anger and criticism as she emerged from the plane dressed in traditional Islamic attire, signaling her conversion to Islam while in captivity.
In the face of at times violent critics and calls for her to be returned to her captors, Italy's top prelate, Cardinal Gualtiero Bassetti of Perugia and president of the Italian Bishops' Conference, praised Romano for her strength and humanitarian service, and stressed the need for the nation to embrace her as a "daughter."
June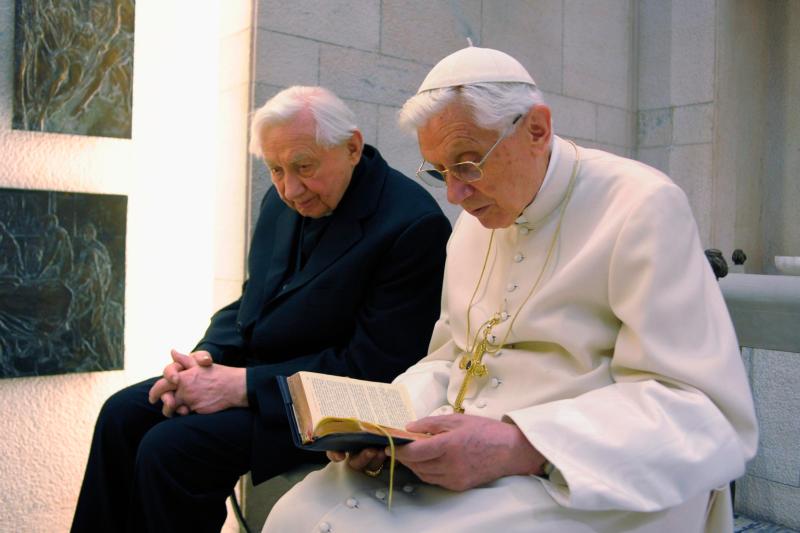 From June 18-22 retired Pope Benedict XVI, 94, made his first trip abroad since his resignation in 2013, traveling to Regensburg to visit is ailing brother, Monsignor Georg Ratzinger. While there, Benedict returned to his old stomping grounds, visiting an old home from his days as a theology professor and his parents' graves. He contracted singles upon his return to Rome but has since recovered. Benedict's brother Georg died a few days later at the age of 96. The brothers, who were ordained on the same day, were known to have been close throughout their lives.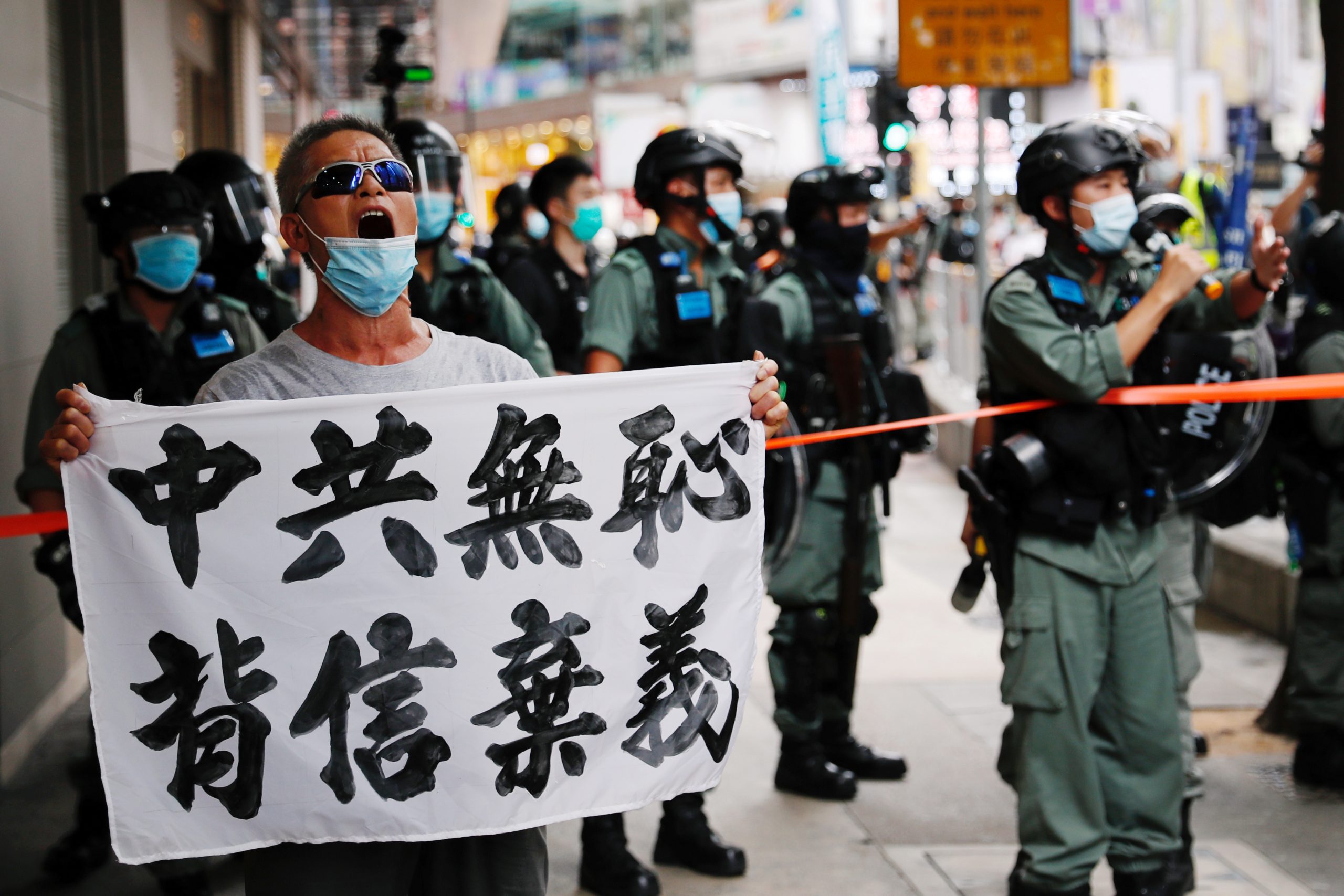 On June 30, the Standing Committee of the National People's Congress of the People's Republic of China unanimously passed a new national security law for Hong Kong and listed it under Annex III of the Basic Law, bypassing Hong Kong's approval, setting off a fresh wave of mass protests. Among other things, the new law bans acts of treason, secession, sedition, subversion, foreign interference and terrorism. Since its implementation, hundreds of pro-democracy activists have been arrested, including prominent businessmen, media figures, and students.
July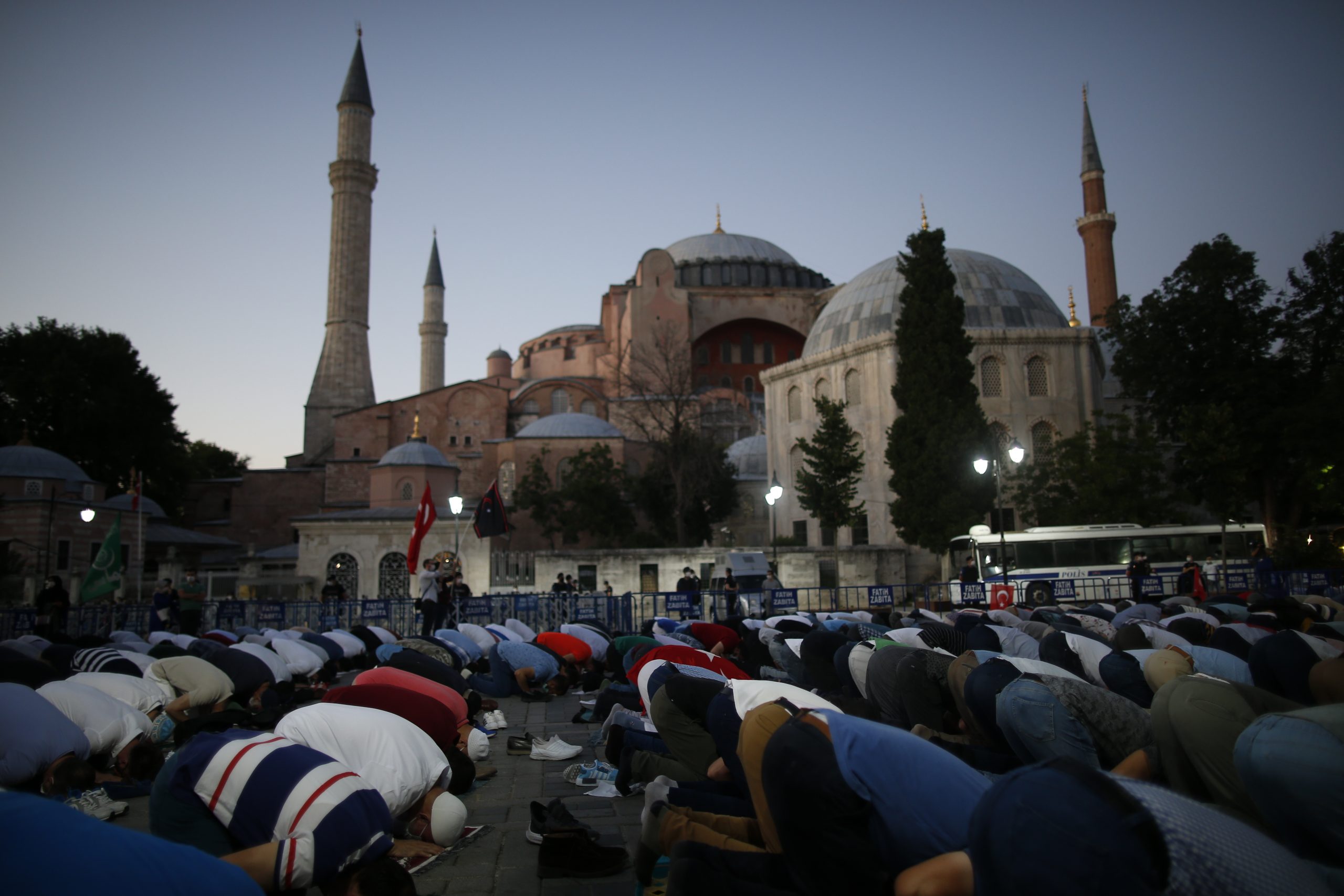 On July 10 Turkey's highest administrative court issued a ruling paving the way to revert the country's famed Hagia Sophia into a mosque, reversing a 1934 decision declaring its status as a museum. A former cathedral turned mosque before its transformation into a museum, the Hagia Sophia, declared a UNESCO world heritage site since 1985, has for years been an icon of unity and neutrality, open to all faiths. It's re-opening as a mosque July 24 was contested by numerous world leaders, including Pope Francis, who said he was "saddened" by the decision.
August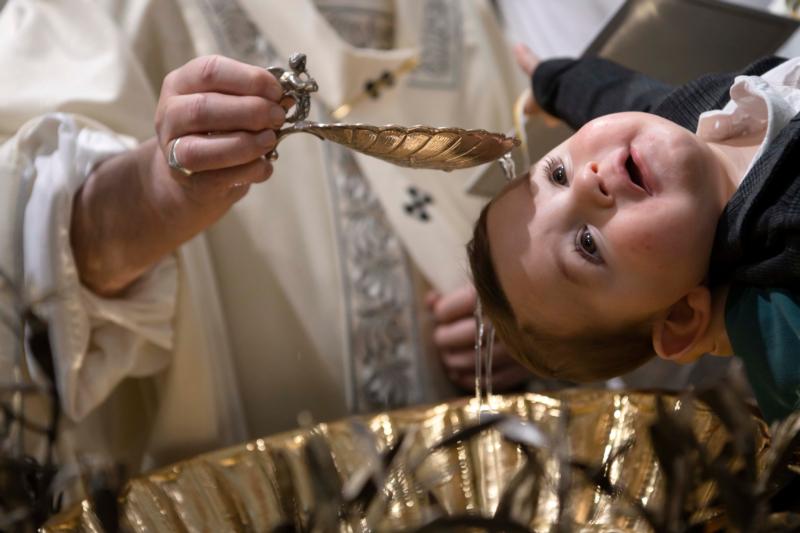 In August the Vatican caused a minor stir when it issued a clarification stating that baptisms done with a modified formula using plural pronouns such as, "we baptize you" rather than the traditional, "I baptize you" formula are invalid. After the clarification was issued, at least one priest who had video footage of his own baptism 30 years prior realized that he had been baptized with the modified "we baptize you" formula, meaning his baptism – not to mention his ordination to the priesthood and all the sacraments he's celebrated since that happened in 2017 – were invalid, forcing the priest to rush to receive the sacraments again validly, and prompting a widespread effort to organize new opportunities to receive the sacraments for all those who received them from that priest, including Confirmations, First Communions, baptisms, etc.
September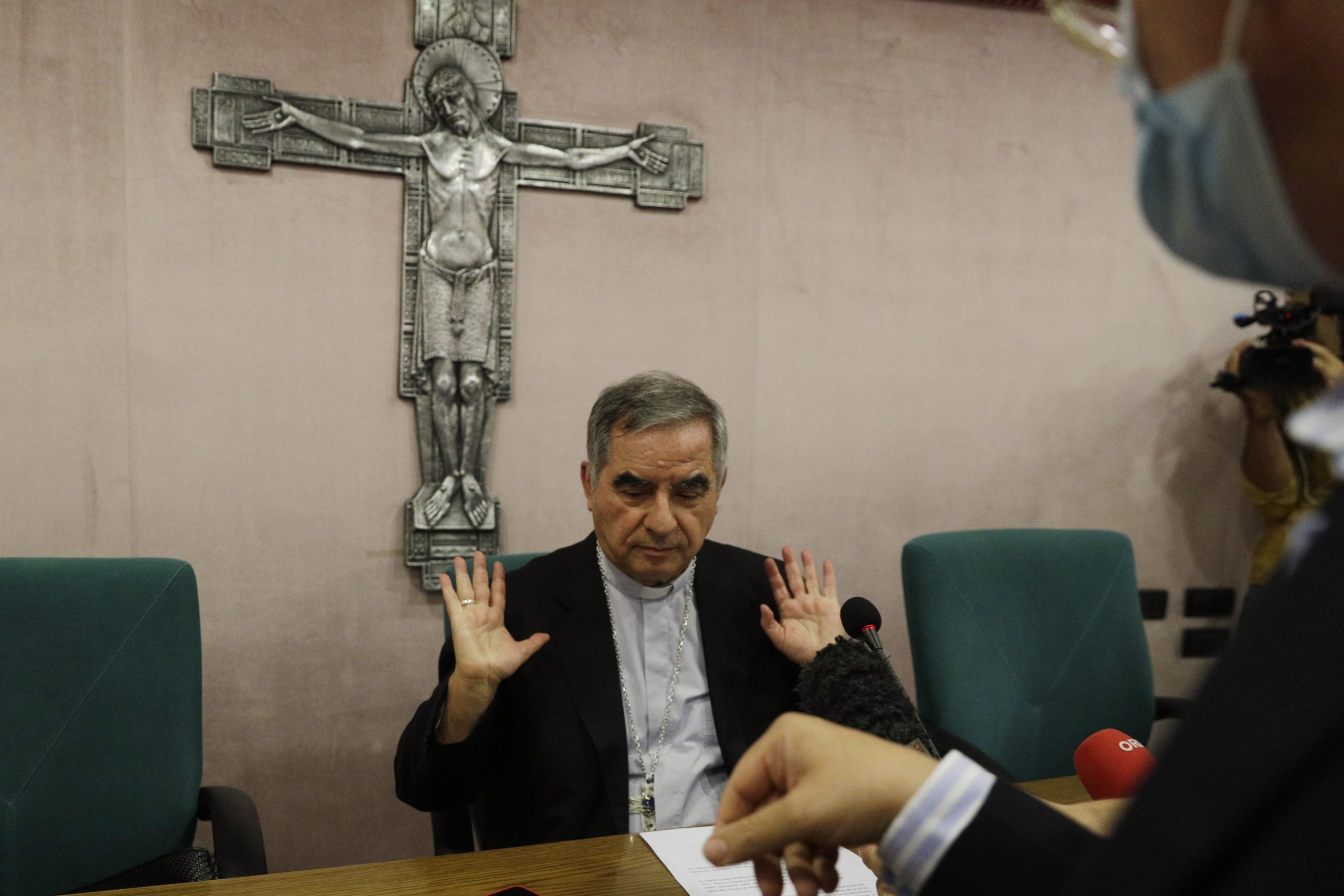 On Sept. 24 the Vatican made a surprise announcement when it released a communique that evening stating that Italian Cardinal Angelo Becciu, formerly the pope's chief of staff, has resigned not only as the head of the Vatican's office for saints but also from "the rights connected to being a cardinal." No reasons for the unusual move were given, however, in an impromptu press conference the following day, Becciu said he had been accused of embezzlement, and that as a result, the pope had lost confidence in him. Becciu's ouster was interpreted by many as an attempt by the pope to act on his continuing reform of Vatican finances.
October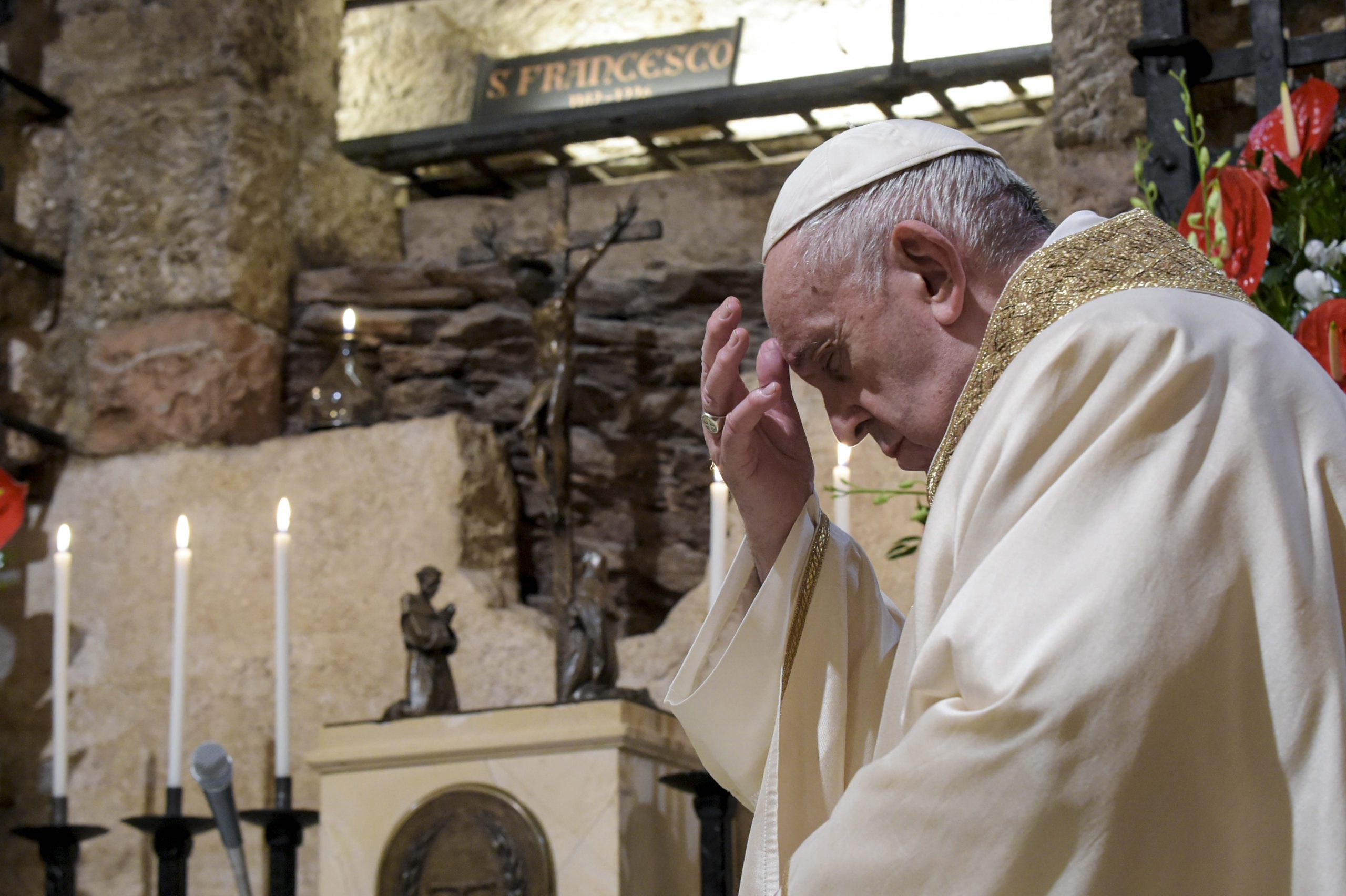 In his first outing after Italy's COVID-19 lockdown and his second for the whole year, Pope Francis visited the Italian town of Assisi, where his namesake St. Francis of Assisi is buried, to celebrate Mass ahead of the release of his encyclical on human fraternity, Fratelli Tutti, the following day. Among other things, the nearly 300-page document outlines the pope's own evaluation of the world's inability to rally together for a common response to COVID-19, and it repeats frequent criticisms of populism, liberalism, and free-market capitalism, advocating instead for multilateral efforts and policies that prioritize the most vulnerable, including migrants and refugees.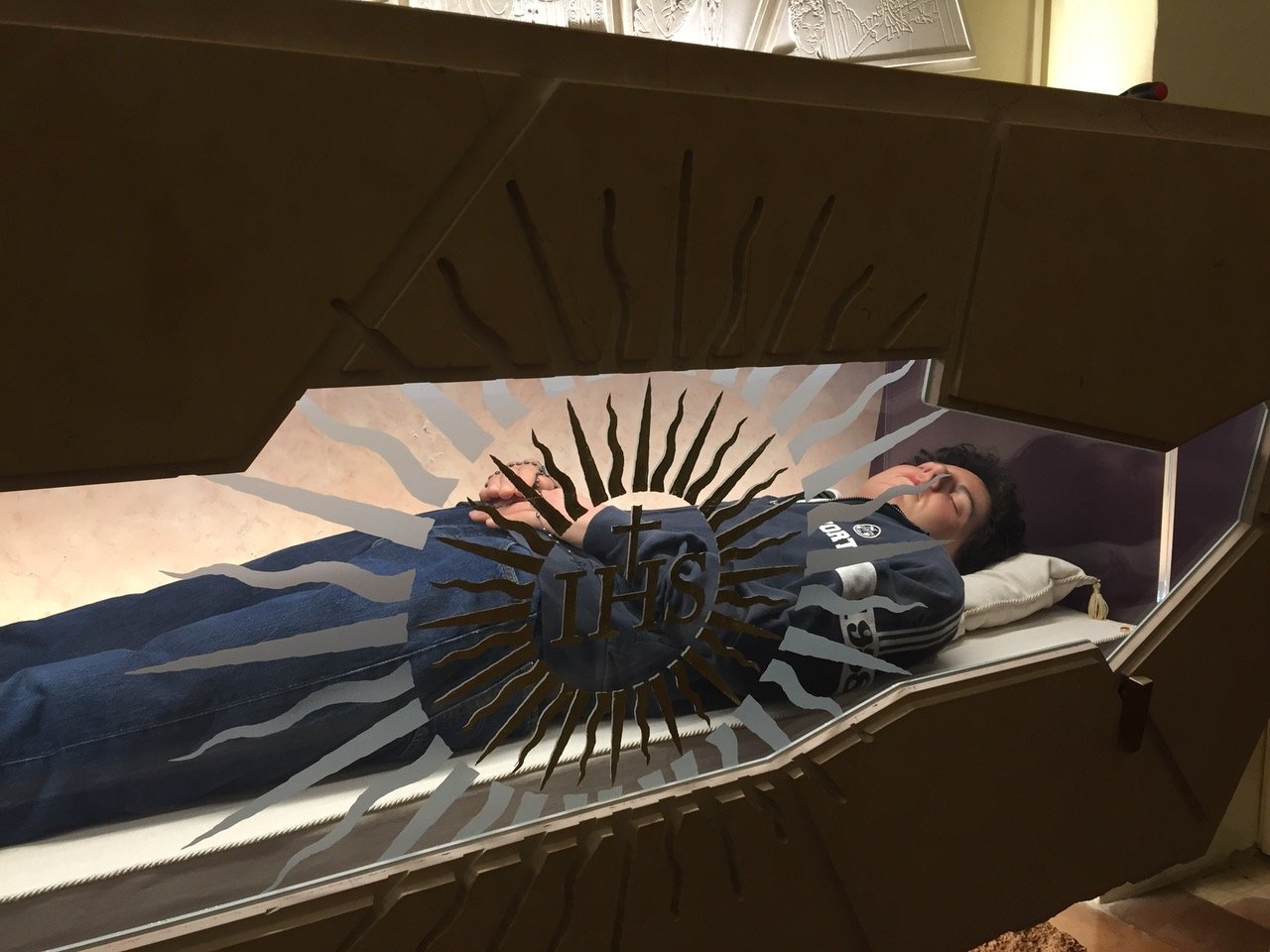 On Oct. 15 Carlo Acutis, an Italian teenager who used his computer programming skills to spread devotion to the Eucharist and who died of leukemia at age 15, was beatified in Assisi, making him perhaps the Catholic Church's first-ever saint-in-the-making to be venerated wearing jeans, tennis shoes, and a sweatshirt.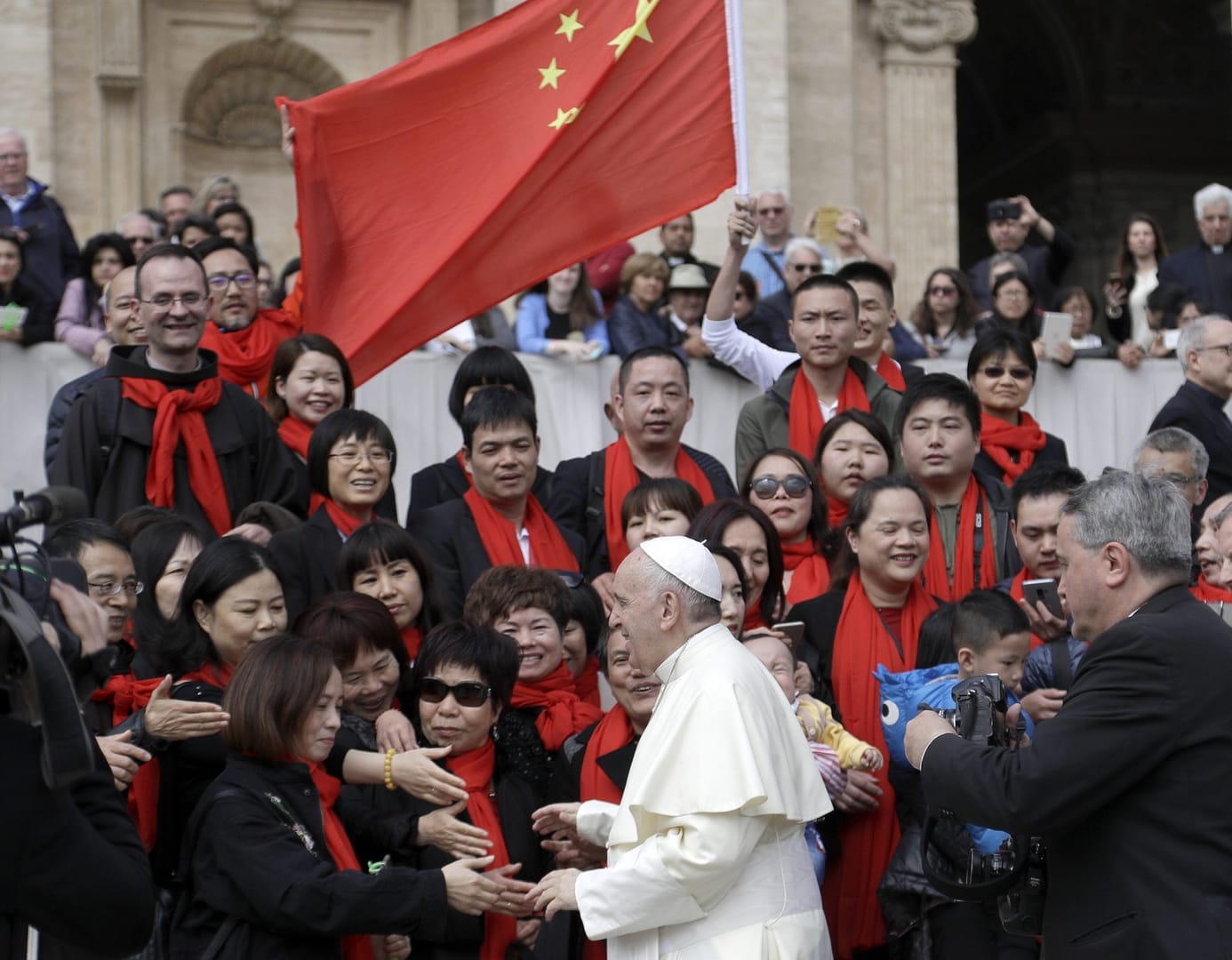 Despite mounting criticism from both the international community and from among its own ranks, the Holy See Oct. 22 renewed its provisional agreement with China on the appointment of bishops, extending it for an additional two years in a move many experts believe is a down payment on eventual diplomatic ties.
November
November was an eventful month for the Catholic Church, and a particularly important one for the Vatican. On Tuesday, Nov. 3 the United States held its presidential elections, and by late Friday, Nov. 7, Democratic nominees Joe Biden and Kamala Harris had secured enough electoral votes to be declared winners, making Biden the second-ever Catholic elected to the office of US president and Harris the first woman elected as vice president.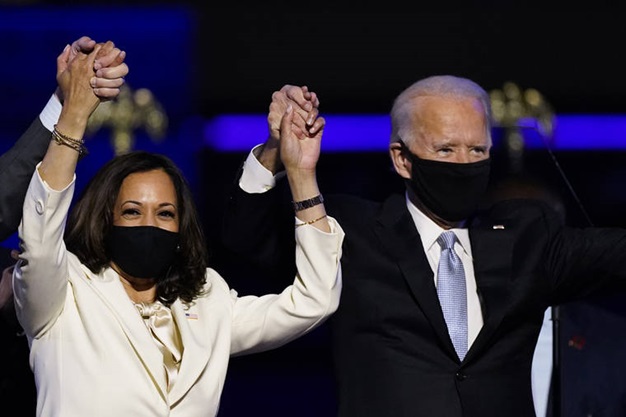 Days later, after a more than two-year wait, the Vatican Nov. 10 published its highly anticipated report on the rise to power of ex-cardinal and priest Theodore McCarrick, detailing a sad chapter in the Church's history, but a huge step forward in terms of transparency.
Later that month, Pope Francis held a Nov. 28 consistory for the creation of 13 new cardinals, including new Washington archbishop, Cardinal Wilton Gregory.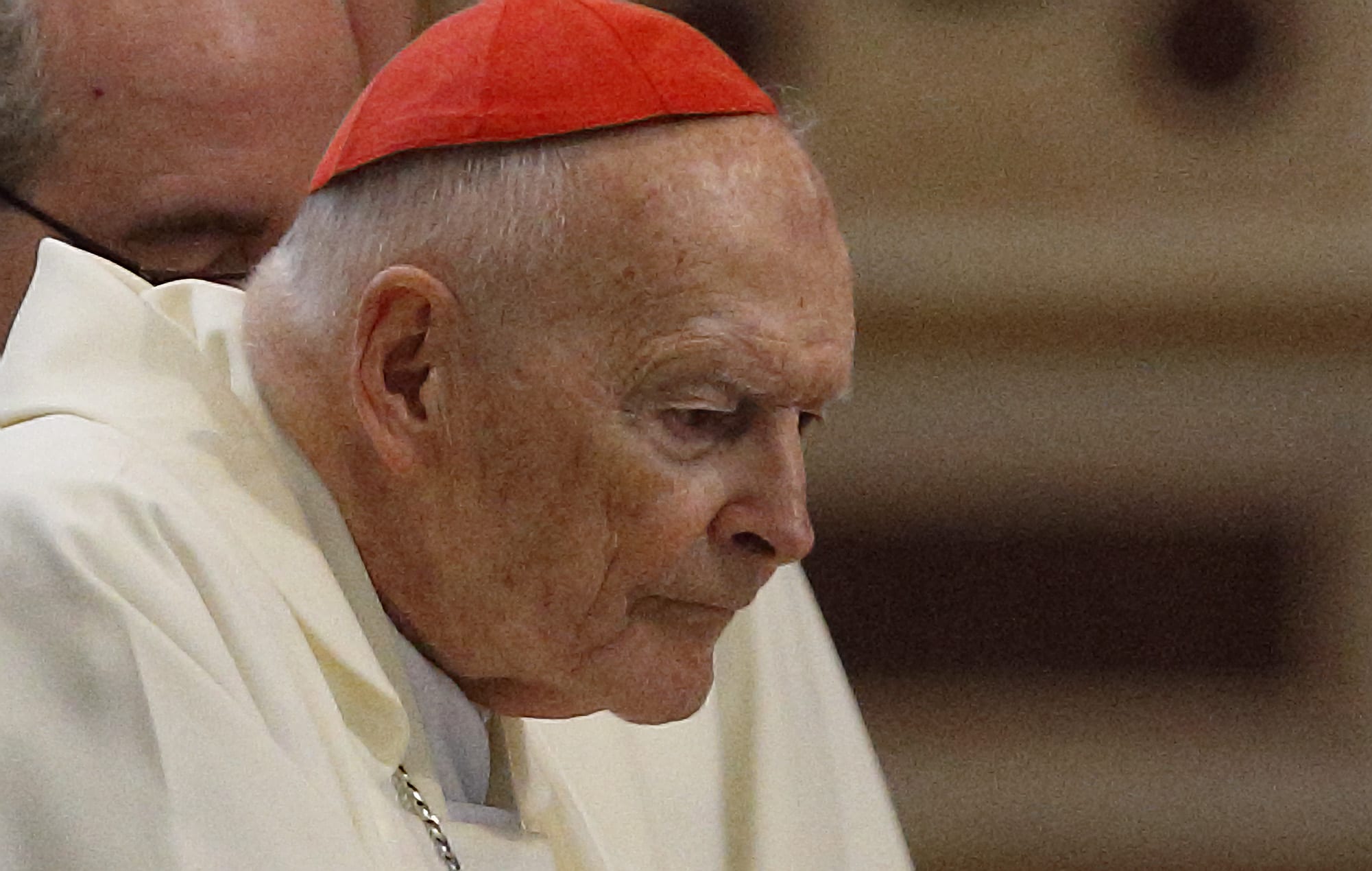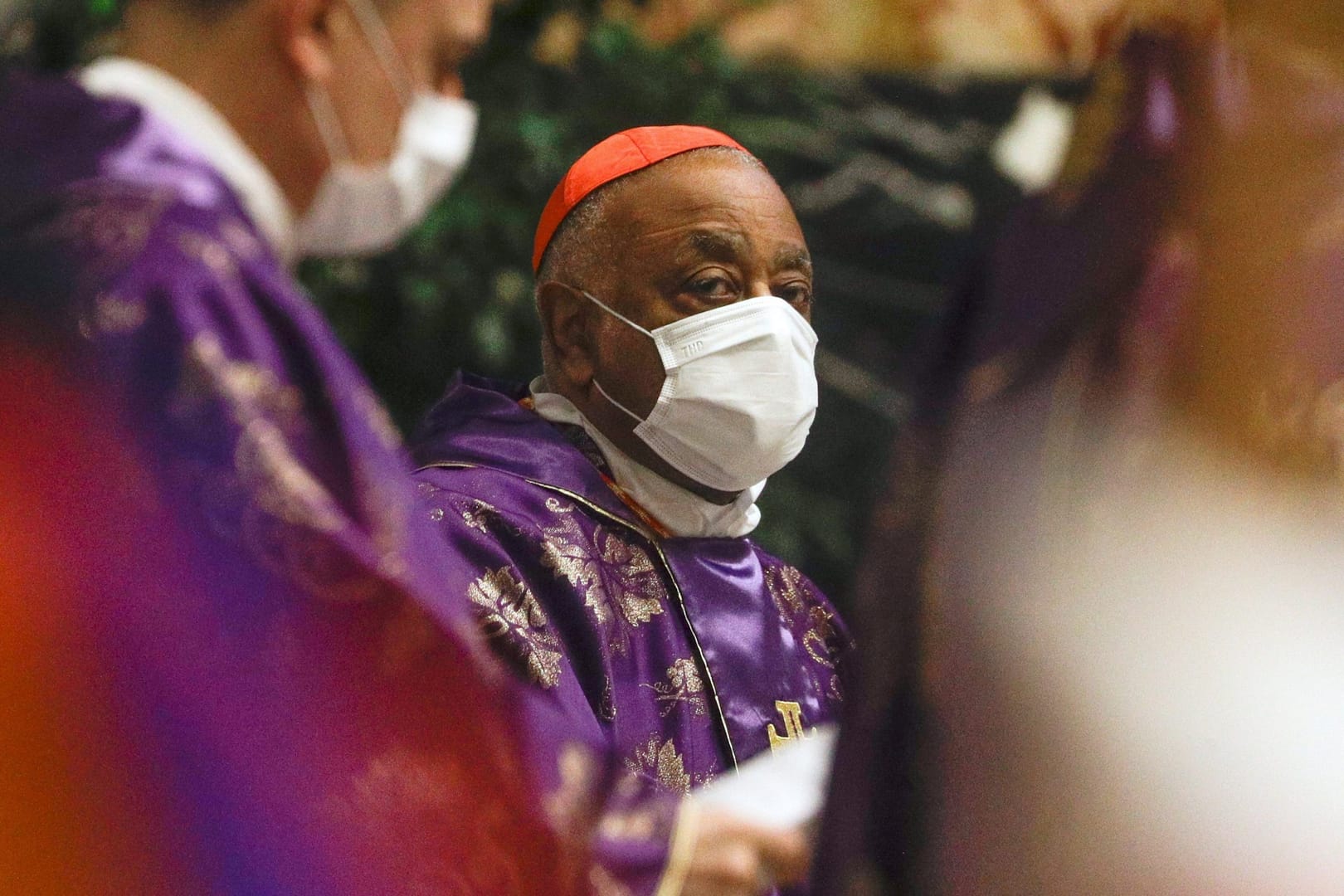 December
On Dec. 21 the Vatican Congregation for the Doctrine of the Faith with the pope's approval issued a lengthy explanatory note green-lighting the use of the Pfizer-BioNTech and Moderna COVID-19 vaccines, which both used cell lines derived from fetuses aborted in the last century during confirmatory testing. However, the Vatican explained that given the lack of morally sound alternatives and the remote connection the abortion from which the cells were taken, there was no problem using the vaccines, which Pope Francis in his virtual Christmas Urbi et Orbi address called a "light of hope," urging wealthy nations to ensure equal access for poorer countries.
Follow Elise Ann Allen on Twitter: @eliseannallen