Abuse charges against Pell not good news for Vatican financial reform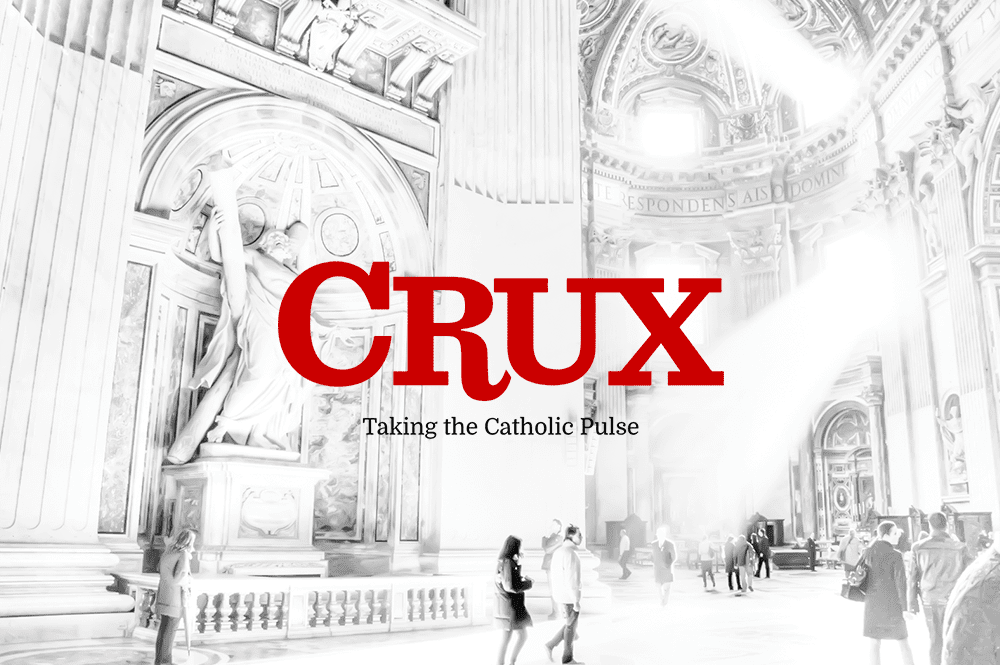 In the wake of news that police in the Australian state of Victoria have filed criminal charges of sexual abuse against Cardinal George Pell, many questions will be asked, most of which likely will have to do with the charges themselves and Pell's defense, which he has declared he intends to pursue vigorously once he's back in his native country.
Some observers suspect the prosecution is politically motivated, and others have raised the question of whether it's even possible for Pell to receive a fair trial given the way Australian media have demonized the 76-year-old prelate. Yet, bitter experience of abuse scandals in the past has taught Catholics everywhere to withhold judgment until all the evidence is in.
In the meantime, from a strictly Vatican point of view, there's another question that cannot help but surface, which is the impact of all of this on the financial reform Pope Francis has said he wants to execute, and which was the reason he brought Pell to Rome in 2014 in the first place.
Probably the best immediate take-away is that Pell's new troubles don't portend anything good for the reform project.
To be clear, the question of whether Pell is good or bad for the pope's aim of reform has been debated intensely since his arrival on the Vatican scene in early 2014.
Fans believe Pell has done everything in his power to bring a recalcitrant system to heel, and the criticism he's encountered is about entrenched interests defending business as usual – even, in some extreme cases, actually trying to conceal corruption.
To critics, however, Pell from the beginning was more about concentrating power in his own hands than delivering a lasting reform that made sense in the context of the Vatican, and his overreaching has alienated people who should have been allies and thereby needlessly slowed things down.
Those latter perceptions are widely believed to be the primary reason Pope Francis has pulled back from his support for Pell, from taking away his office's control over management of Vatican assets and returning it to the Apostolic Patrimony of the Holy See (APSA), to supporting those in the Vatican who objected to Pell's plan for an external audit of Vatican finances entrusted to PricewaterhouseCoopers (PwC).
(It should also be said that Pell's Vatican critics have been emboldened by the abuse controversy surrounding him in Australia, often attempting to use it as ammunition to weaken his position internally, and their reaction presumably has little to do with his actual innocence or guilt.)
The fact that Pell has polarized opinion in the Vatican will come as no surprise to anyone who's followed his career, since he's long been a lightning rod for controversy – plain-spoken, unafraid of a fight, and never one to turn the other cheek. All that is in keeping with his background as a former player in Australian rules football, a notoriously rough-and-tumble game in which the young Pell was distinguished for his tenaciousness.
Complicating things further is that Pell is also seen as a theological and political conservative not always in sync with the pontiff, and was among the signatories to a letter from cardinals during one of Francis's two Synods of Bishops on the family raising concerns about the fairness of the process.
Whatever one makes of that background, the plain fact of the matter is this: Pell was, and remains, a key figure in the pope's plans for a financial clean-up, and with him hobbled, the prospects for that clean-up may well take a turn for the worse.
For one thing, for as long as he's on a leave of absence defending himself, the Vatican's Secretariat for the Economy which he leads will be essentially rudderless, trapped in a sort of limbo until his long-term status is clarified. Since the secretariat is responsible for implementing new financial management policies, including rational and standardized accounting procedures across all departments, that's not an encouraging prospect.
For another, Francis has already lost one supposedly key figure in the reform effort, Italian businessman and auditing expert Libero Milone, who was hired in 2015 as the Vatican's Auditor General. Milone recently resigned just two years in to a five-year term, with no explanation offered, feeding suspicions that he was either suspected of misconduct himself or perhaps simply not up to the job.
That, however, was a spring shower compared to the tempest of sexual abuse charges against the pope's handpicked architect of reform, and a cardinal to boot. If the perception becomes that Pope Francis has repeatedly entrusted the central posts in his new financial structures to the wrong people, then the conclusion may be that the reform itself is doomed.
All this still may turn out to be premature, since Pell has vowed to mount a strenuous defense, and anyone who knows the man understands he does not use the word "strenuous" lightly. It may be that in fairly short order, Pell is able to exonerate himself, and could return to his Vatican post stronger than ever.
If that's not how things shake out, however, then those already tempted to write obituaries for Francis's reform may well feel they've been hand-delivered a sensational new way to open their accounts of its demise.