Italian journalist dies covering papal visit to Poland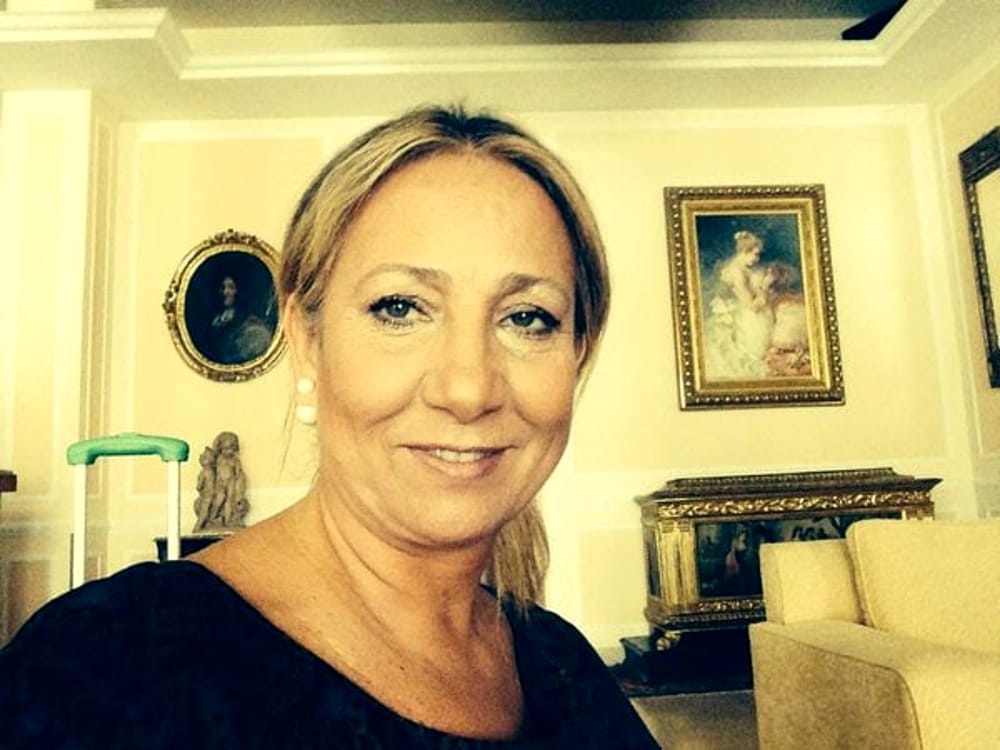 KRAKOW, Poland — A journalist for Italy's state broadcaster, RAI, has died at the age of 58 during an assignment covering the visit by Pope Francis to Poland for World Youth Day, a global gathering for the Catholic church.
The Italian news agency ANSA said that Anna Maria Jacobini was discovered dead in the bed of her hotel room on Friday and is believed to have died the previous night. It said she had complained to colleagues Thursday night of feeling tired.
Her death was not reported immediately because her 94-year-old mother had to be informed first.
Jacobini led a weekly Catholic affairs program on RAI and in the past had covered other papal trips, grueling affairs for reporters, who usually work from before dawn till late into the night.
Pope Francis arrived back in Rome Sunday night after a five-day trio to Poland to celebrate World Youth Day, week-long festival of Catholic youth from various parts of the world.
Heavy rain led officials to shorten the farewell ceremony for Pope Francis. A red carpet ceremony at the Krakow Balice airport with Poland's President Andrzej Duda was changed into a brief conversation inside the terminal building.
There were no speeches from the canopied stand Instead, Francis was driven in a car to the plane to the sound of a military band.
Duda and Polish state and church officials, under umbrellas, bid Francis a quick farewell at the steps to the Polish Airlines Boeing 787 Dreamliner that was to carry him home to Rome.
A Polish military band played tunes including "When the Saints Go Marching In" and "My Way," popularized by Frank Sinatra, as Francis arrived on the tarmac to depart Krakow.
Polish security officials are no doubt breathing a collective sigh of relief that the gathering in which the pope encountered huge crowds day after day passed without incident. Security was very high through the trip, which comes after a wave of attacks worldwide.
Polish officials and citizens appeared to give a warm welcome to the pontiff, even though his progressive brand of Catholicism is disliked by some in the conservative Catholic country.
Prior to leaving the archbishop's residence, Francis had made a brief unscheduled public appearance, carrying on the long tradition of a favorite Polish son, John Paul II, by talking to crowds from the window of the bishops' residence.
Responding to hours of calls of "Papa Francesco!" and "Come to us!" from a crowd gathered in the street, Francis appeared in the "papal window" on Sunday. Speaking in Spanish and using an interpreter, he thanked the people for the warm welcome he has received on his first trip to Poland, and then prayed.
He drew applause when he said in Polish "Do widzenia," which means "until we see each other again."
John Paul II, a former archbishop in Krakow before he became pope, used to chat and sing with crowds in Polish from that window.
Polish police say no major security incidents have been reported during Pope Francis' five-day visit to the country, which has been protected by top-level security measures including sniffer dogs and anti-terrorism forces with machine guns.
As the pope's visit was drawing to an end Sunday, police spokesman Mariusz Ciarka said unattended bags were the biggest problem for security services as each such bag had to be checked.
On Saturday, police vans arrived in large numbers to guard a meadow where at least 1.6 million pilgrims were spending the night camping, ahead of a Sunday Mass with Francis
The slaying of an 85-year-old French priest by two extremists in Normandy on Tuesday had compounded security fears surrounding Francis' trip, which were already high due to a string of violent attacks in France and Germany.
Officials said they deployed tens of thousands of security officials to cover the event.
Ciarka said that uniformed and plain-clothes security forces were deployed on boats on the Vistula River, in helicopters that flew around the crowds and on land.
Before departing Sunday, Francis announced that the next World Youth Day will take place in Panama in 2019.
Earlier Sunday, he encouraged hundreds of thousands of young people gathered in Krakow to "believe in a new humanity" which refuses to use borders as barriers and spurns hatred among peoples.