Ex-priest arrested for sexual misconduct, held without bail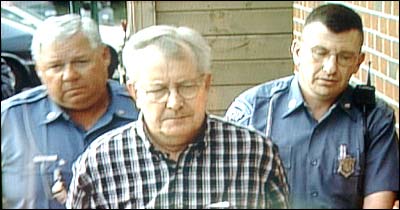 BOSTON — A former Roman Catholic priest who was indicted in Maine on 29 counts of sexual misconduct dating to the 1980s has been arrested in Boston, and is reportedly being held without bail.
The Boston Globe reports that Boston police and U.S. Marshals took 74-year-old Ronald Paquin into custody on Wednesday near a hospital in the city's Jamaica Plain neighborhood.
Paquin previously spent more than a decade in a Massachusetts prison for raping an altar boy. He was defrocked in 2004. He is now accused of abusing two boys in Kennebunkport, Maine, between 1985 and 1989. Prosecutors say some of the counts involve a child under age 14.
Paquin is expected to appear in a Massachusetts court on Friday, where he is charged as a fugitive. A message was left with an attorney who represented him.
Before Paquin was defrocked in 2004, he served in the Boston archdiocese at two parishes, and the new charges stem from his alleged abuse of two boys dating back to when he was a priest in Massachusetts.
He is accused of abusing two boys between 1985 and 1989, local District Attorney Kathryn Slattery said. One of the boys was younger than 14, according to court documents; the age of the other boy was not immediately available.