Taiwanese authorities to Vatican: China deal not helping Catholics on the ground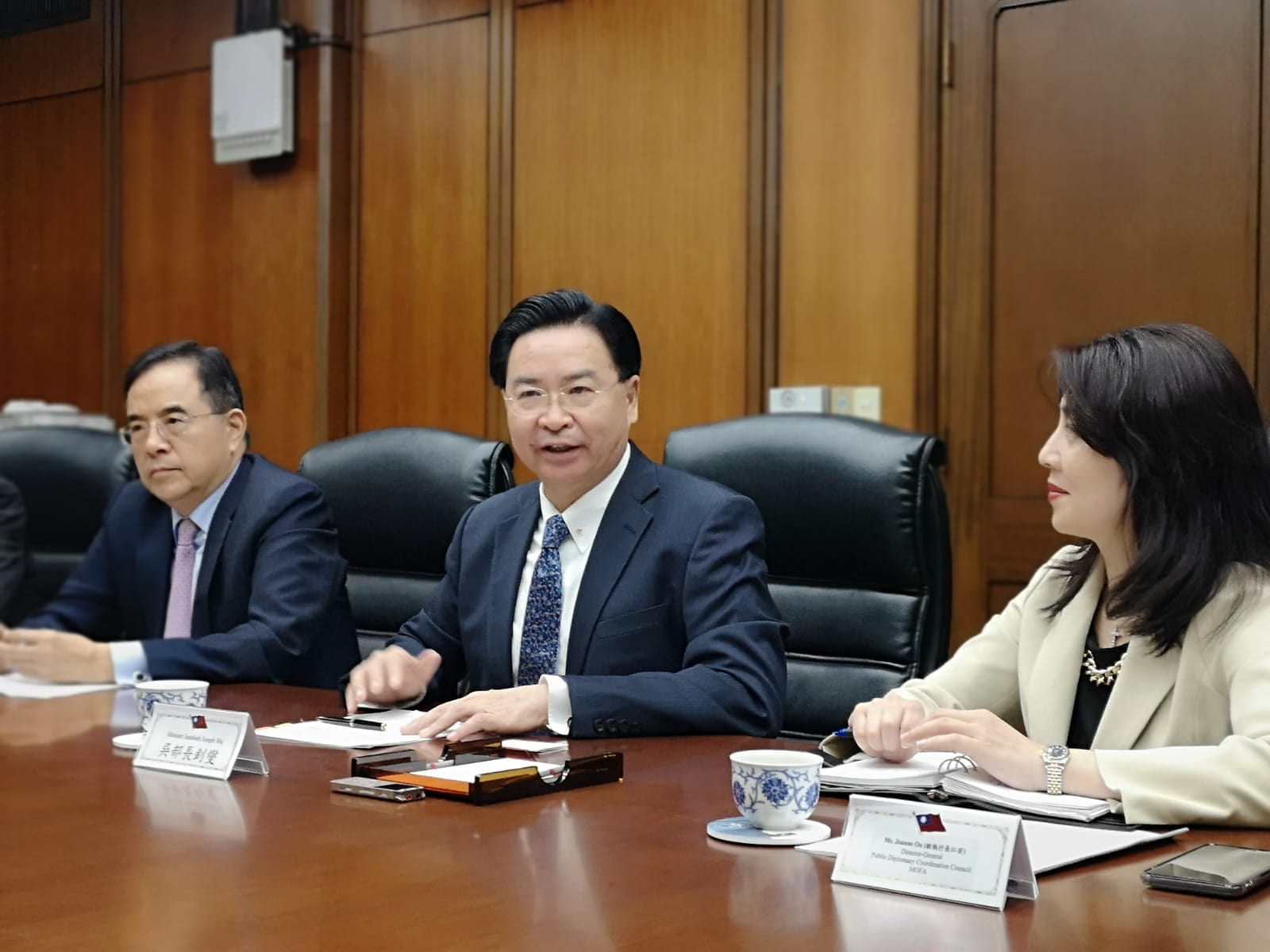 TAIPEI – A year after the Vatican made its secret agreement with China on the appointment of bishops, top Taiwanese officials have expressed doubt that the deal is making a difference for Catholics on the ground, and voiced hope that the Holy See would not drop Taipei in favor of Beijing.
"Even if the Vatican gives up Taiwan and establishes a relationship with China, (we don't see that) the situation of Catholics will improve in China," Ming Chi Chen, Deputy Minister of Taiwan's Mainland Affairs Council, told Crux during a roundtable discussion with journalists Oct. 24.
"Instead we see the danger that Catholics in China might see that as a signal that the Holy See is waiting to give up on them," he said, adding that many Christians in mainland China "have paid the price, paid the cost, for insisting on freedom of worship, freedom of faith."
"Please don't give them up and don't give up Taiwan (after) so many years. We have a vice president who is Catholic. We are very strong supporters of the values that are advocated by the Holy See. They should see us as a partner to help Christianity in the Chinese-speaking world," Chen said.
Last September the Vatican announced a "provisional agreement" with China on the appointment of bishops. Though the terms of the secret deal have not been made public, it is widely believed that it allows Chinese officials to propose bishops for the pope to approve.
Though some have hailed the deal as an historic step in forging stronger ties with China, critics have argued that the Vatican is conceding too much power to the Chinese Communist Party, thus turning their backs on Catholics who for years have faced persecution for fighting to stay faithful to Rome as the Communists pushed their own church body, which wasn't under the authority of the pope.
Most Taiwanese officials have said that for the moment, they are not concerned about the agreement, but are unsure about the future. As another official working in the Ministry of Foreign Affairs put it, "we are not worried, but we are watching it very carefully."
In his comments to Crux, Chen said he acknowledges that the Holy See – which remains Taiwan's sole diplomatic ally in Europe – has its own views on how to help Catholics in China, but believes the Vatican "doesn't have a very deep knowledge about the communist rule in China."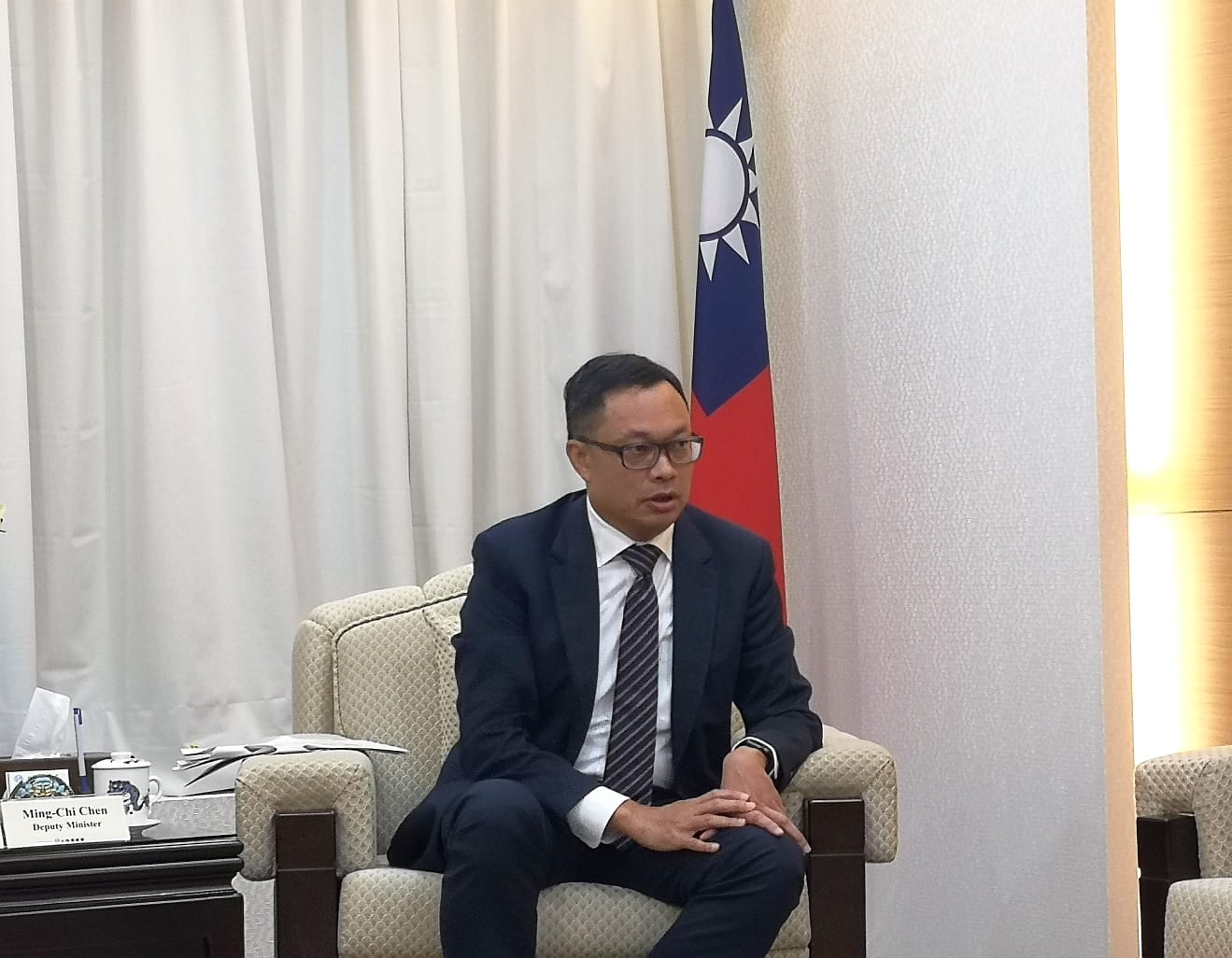 While Pope Francis might see his duty to establish formal ties in order to help Catholics on the ground, Chen said he believes this would be "counter-productive" given China's anti-religious policies and its suspicion of the Vatican's intentions.
While the practice of religion used to be more relaxed on the mainland, "Ever since Xi Jinping came to power, things have changed, a lot," Chen said, and cited various instances of abuses of religious freedom, including tearing down of crosses from churches.
The Chinese Communist Party is "aggressively going after Christians," he said, but voiced his belief that the dynamic is different with the Vatican. "It's a very delicate interaction with the Vatican, so they still persecute them, but in a lighter way," he said, but insisted that the danger Christians in China face "is comprehensive and is from all directions."
The Republic of China established diplomatic relations with the Holy See in 1942 when a diplomatic minister was assigned, arriving in Rome in 1943.
After the Chinese civil war, then-President Chiang Kai-shek fled to the island of Taiwan with his government in 1949, while the communists established the People's Republic of China on the mainland.
Under the subsequent "One China" policy, governments have forged diplomatic relations with either Taipei or Beijing, but not both, as no country has formally recognized Taiwan as an independent country.
By the 1970s, most Western countries switched their embassies to Beijing. Currently, there are just 15 nations that hold formal diplomatic relations with Taipei, which lost two – the Solomon Islands and Kiribati – in the past few weeks.
In comments to Crux during a separate, Oct. 22 roundtable, Taiwan's Foreign Minister Joseph Wu said Taipei's relationship with the Vatican is "absolutely important" and that the Ministry of Foreign Affairs is "trying (to do) all we can to maintain that diplomatic relationship."
Despite the Vatican's agreement with China, he insisted that Taipei's relationship with the Vatican at the moment "is very good." To this end, he pointed to the recent trip of Taiwanese Vice President Chen Chien-jen to the Vatican, as well as continued efforts by Taiwan's Ambassador to the Holy See, Matthew Lee, to engage with senior Vatican authorities.
He also highlighted collaboration between Taiwan and the Vatican in the area of humanitarian assistance, saying their government has been "very active in working together with the Vatican. The Vatican is very happy that we continue to do that."
"For the foreseeable future I see no problem in our relations with the Vatican," he said.
Asked whether the Vatican's agreement with China on the appointment of bishops aroused fear that the Holy See could soon drop Taipei in favor of Beijing, Wu said he didn't want to get into hypotheticals, but insisted that before the Vatican began its "political dialogue" with Beijing, "we were assured that the Vatican's interaction with China has nothing to do with the diplomatic or political side," but was solely pastoral in nature.
Like Chen, Wu also voiced doubt that the agreement is helping Christians on the ground. Despite their agreement with the Vatican, the Communist Party "continues to crack down on Catholics, they continue to put political symbols inside churches and the tearing down of churches and crosses continues to happen," he said.
"I think this is putting the Vatican in a very difficult position as to whether they want to continue pursuit of political dialogue with Beijing," he said.
"We care about religious freedom," he said, insisting that safeguarding this freedom should be the number one priority for all democracies, as well as the Vatican.
"If the Catholics in China continue to be prosecuted, persecuted, by Chinese authorities, I think we all have the responsibility to try to do something to make sure Catholics in China enjoy their religious freedom," Wu said.
Follow Elise Harris on Twitter: @eharris_it
---
Crux is dedicated to smart, wired and independent reporting on the Vatican and worldwide Catholic Church. That kind of reporting doesn't come cheap, and we need your support. You can help Crux by giving a small amount monthly, or with a onetime gift. Please remember, Crux is a for-profit organization, so contributions are not tax-deductible.