Argentine order classic case of 'be careful what you wish for'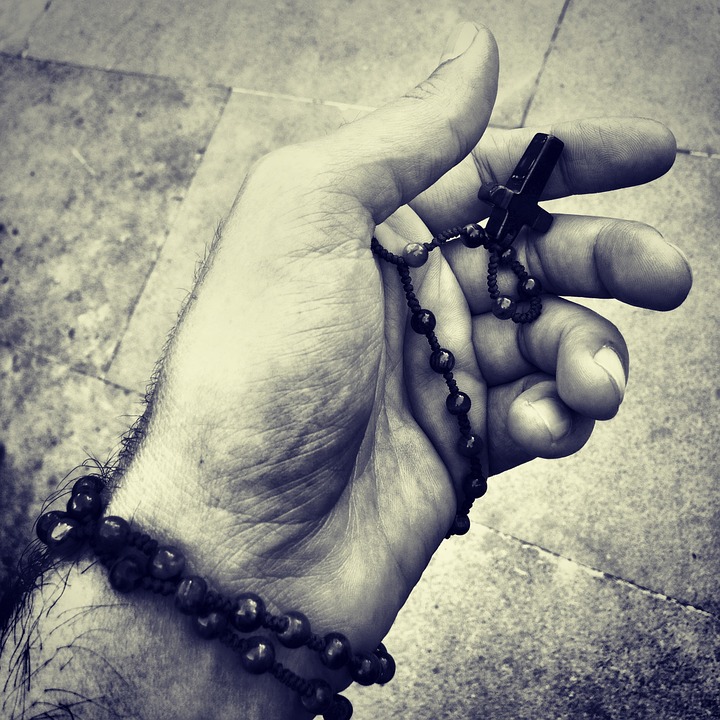 [Editor's note: This is the first installment of a four-part series by Elise Harris.]
ROME – When Chrystian Contreras Javier Gomez, entered Argentina's Hermanos Discípulos de Jesús de San Juan Bautista at age 15, he thought he was walking among spiritual giants whose life of contemplative prayer fueled a heroic service to the poor.
Yet it wouldn't take long for him to discover that there were more sinners than saints behind the community walls.
Within his first three years in the order, Contreras was sexually abused by the order's founder and later raped by a deacon belonging to the community. After leaving, he attempted to make a civil complaint against the two but gave up after being humiliated at the police station. He eventually made a canonical complaint, but almost a year later, he has heard nothing more about it.
The order has now been suppressed and the founder and another prominent member are currently facing criminal charges of alleged sexual abuse from two other victims, however, Contreras still has no clue about the status of his case, where his rapist is, or if he is still in ministry.
Contreras's story is not unique. And while the suppression of his order might seem like a victory for himself and other victims, the chaos left in the aftermath might well be a classic case of "be careful what you wish for."
From the beginning of the clerical abuse scandals, certain groups within the Church have become so mired in crisis, and so identified with their disgraced founders, that persistent cries arise insisting the entire organization is tainted and should be suppressed.
That demand can still be heard with regard to the Legion of Christ founded by the late Mexican Father Marcial Maciel Degollado, for instance, and with the Sodalitium Christianae Vitae launched by Peruvian layman Luis Fernando Figari.
What few seem to consider in such circumstances is what happens the day after an order of suppression is issued. The situation facing Argentina's Hermanos Discípulos de Jesús de San Juan Bautista, or "Brother Disciples of Jesus of St. John the Baptist," makes the point, because it has been suppressed amid a series of abuse scandals – and what's followed could perhaps best be described as a mess.
Much like war, in other words, the lesson of this little-known Argentinian order would appear to be that if you want to suppress something, make sure you have an exit strategy.
A Questionable Foundation
Known on the streets as "the Brown Brothers" because of the brown habits members of the community wore when they went out begging for money and food, the congregation was founded in Salta in 1996 by Father Agustin Rosa.
Roots for the community go back to the mid-1980s, when it was just a small group holding meetings in Lujan. In 1992, members came to Salta to pray vespers on the feast of St. John the Baptist and took him as their namesake.
Eventually women wanted to join and a female branch, the Hermanas Discípulos de Jesús de San Juan Bautista, was formed.
As of 1997 the order had four houses, two for women and two for men. In 1998, they expanded to Mexico and then to different provinces in Argentina: Santiago del Estero, Buenos Aires, and Patagonia.
With an attractive, charismatic personality and a knack for fundraising and attracting new vocations, Rosa soon helped the congregation spread to Spain and Chile.
Inside the congregation, members lived a contemplative prayer life, but they were also urged to apostolic activities, such as leading retreats, organizing theatre shows and small groups at youth centers, organizing novenas and rosaries, and doing door-to-door evangelization.
The dynamic was one that many members initially found appealing, but which they later described as somewhat schizophrenic and lacking a clear identity, since the lifestyle didn't align with traditional contemplative Catholic communities.
As with many communities in recent years, on the surface it seemed to be a thriving new order attracting swaths of young people to the religious life, but what was happening under the surface was a much different story.
From the very beginning, lines were crossed, starting with the April 13, 1996 Mass celebrating the congregation's diocesan approval.
According to another former member, the community was "always under the magnifying glass…they never did all the papers for the diocesan approval." Rather, he said Rosa "always (operated) with influences," using his connections to get what he wanted.
When the diocesan approval was obtained, given by Archbishop Moisés Julio Blanchoud, who oversaw the archdiocese of Salta at the time, no paperwork was sent to Rome, since at the time, no prior consultation with the Vatican was necessary for the valid establishment of a new religious institute.
(There has long been debate among bishops and canonists about whether this consultation is necessary, and in May 2016 Pope Francis offered a definitive answer, decreeing that consultation with the Vatican was required for any new institute to be established.)
When Archbishop Mario Antonio Cargnello, who took over in Salta in 1999, went to Rome on an ad limina visit in 2008, it was noted that while the order was technically valid, Rome had no documents on the community, and they were asked to send everything, finally getting a formal Vatican approval at the end of 2009.
Though the order was finally above board, as time went on it would begin bleeding members, with several young men entering as minors and leaving a few years later recounting stories of intimidation, corruption, and abuse of every kind, including instances of serial sexual abuse that involved both groping and rape.
A Vatican investigation was finally opened in 2015 after several victims of sexual abuse and rape decided to come forward. Former members have spoken of the order as a cesspool of abuse, with more than 100 cases of abuse and more than 30 known abusers, many of whom are still in ministry since most victims have not come forward, either due to trauma or fear.
Some dozen cases were finally sent to the Vatican's Congregation for the Doctrine of the Faith, since they involved priests, and in June of this year the Congregation for Institutes of Consecrated Life and Societies of Apostolic Life formally suppressed the order, tasking Archbishop Carlos Azpiroz Costa of Bahía Blanca with carrying out the suppression.
On Sept. 24, Francis named Father Jorge Luis Wagner as an auxiliary bishop for Bahía Blanca, no doubt to help Azpiroz Costa with local affairs as he delves into closing the congregation.
However, some former members who came forward with early complaints said it took time to be heard, as Church officials in Salta, including some who work in the tribunal, did not listen to them and dismissed their claims, which were finally welcomed by Bishop Óscar Vicente Ojea Quintana of San Isidro and president of the Argentine bishops' conference.
Three former members of the community – Valeria Zarza, Yair Gyurkovitz and a third person who chose to stay anonymous – have reported to civil law enforcement allegations of sexual abuse involving both Rosa and another prominent member of the order, Nicolas Parma, known in the community by his religious name, "Father Felipe."
The two were formally charged in Salta in 2016 with alleged sexual abuse and rape of minors. In 2018, Parma's case was transferred to Santa Cruz since that is where the abuse happened. In June the city prosecutor ruled that Parma's case for two instances of alleged sexual abuse and corruption of minors would go to trial, but a date has not been set.
Rosa himself is facing three civil charges and some 25 canonical complaints regarding alleged sexual misconduct and abuse within the community.
Parma is currently in jail. However, Rosa, though technically sentenced to house arrest while his case moves forward, can be seen walking the streets of Salta freely. Sources close to the case have told Crux that Rosa was originally supposed to be jailed but his lawyers bribed judges to get him out from behind bars. As of June, he has twice been permitted to leave the province: one time to visit another area of Argentina, and another for an out-of-country visit to Spain.
Crux's repeated attempts to contact legal representation for Rosa and Parma have been unsuccessful.
In August reports came out in Argentine media linking the community to infamous Mexican narcotrafficker, "El Chapo."
Though these claims have not been independently verified, several ex-members of the community recounted to Crux numerous instances in which they were asked to transport large sums of cash, at times amounting to $20,000, from Mexico to Argentina. They were given the money at airports before flying and were told that it came from donations, but there was no paper trail showing its provenance.
Though the male branch of the community was closed in June, the women's branch is still open, despite allegations of psychological and sexual abuse within their ranks. One former nun with the order, Alicia Pacheco, is also facing civil charges for allegedly sexually abusing a 13-year-old girl.
However, former members of the women's branch have also said some sisters were subject to abuse from the men's community, and at times were expected to satisfy benefactors' advances for the sake of the community.
For many victims and ex-members, the suppression of the men's order was welcome news, but in terms of what happens next, answers are still foggy as they struggle to pick up the pieces of shattered lives and broken dreams.
Follow Elise Harris on Twitter: @eharris_it
---
Crux is dedicated to smart, wired and independent reporting on the Vatican and worldwide Catholic Church. That kind of reporting doesn't come cheap, and we need your support. You can help Crux by giving a small amount monthly, or with a onetime gift. Please remember, Crux is a for-profit organization, so contributions are not tax-deductible.